Inside Pamela Anderson's Surprising Wedding Reveal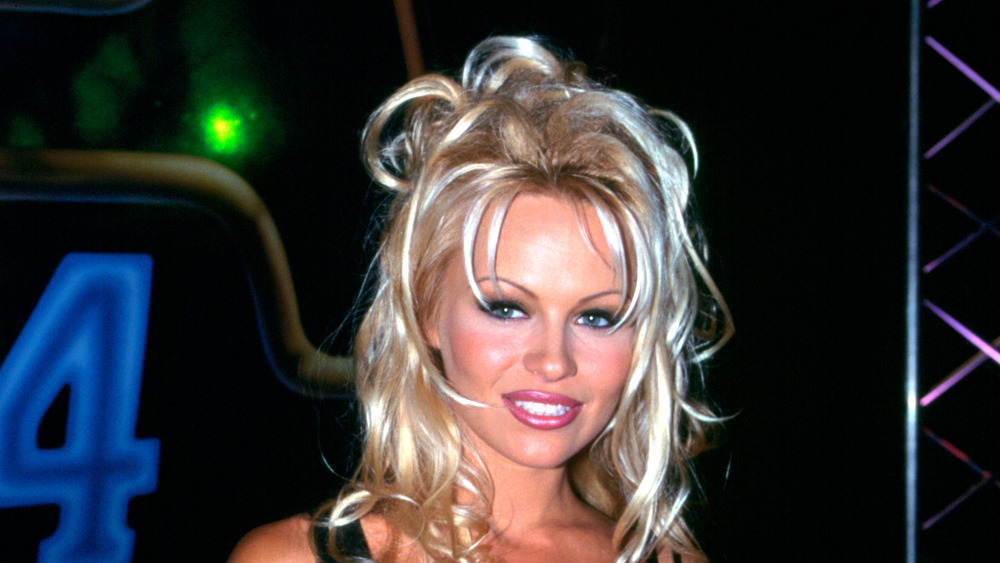 Patrick Riviere/Getty Images
Pamela Anderson has found love while in lockdown. That's right, it appears the former Baywatch beauty made the best possible use of her 2020 and found a partner for life with her Canadian builder turned personal bodyguard, Dan Hayhurst. We're always happy to hear about love, and we must say, the pair has really seemed to pull off a real Canadian fairytale of a wedding.
Both Anderson and her new partner are both Canadian natives (via Daily Mail UK). And they travelled back to make it official with a ceremony that took place on Christmas Eve. Anderson shares the nuptials happened, "on the property I bought from my grandparents 25 years ago," adding, "This is where my parents were married and they are still together. I feel like I've come full circle" (via People).
Hayhurst chose to keep it casual and wore dark slacks with a breathable button down. And the bride wore a princess style ensemble that claimed the work of two designers. Her baby blue corset top was by Lace Embrace and her matching pastel tulle skirt was designed by Joanna Delaney Bridaland (via Daily Mail UK).
Anderson almost wore pajamas down the aisle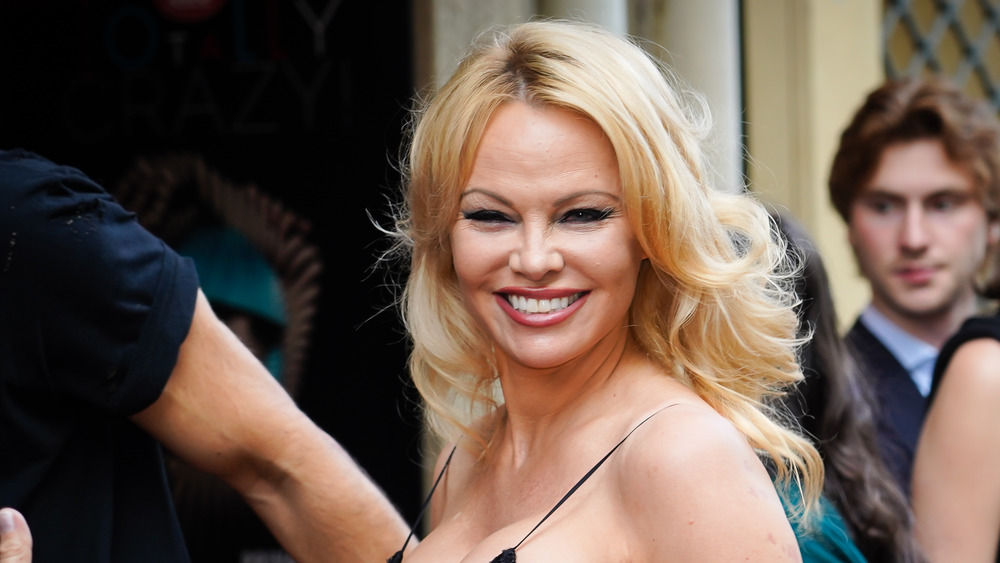 Edward Berthelot/Getty Images
The casual and traditional blend of their wedding ensembles matched the backyard ceremony setting perfectly. Although Anderson almost took an entirely different route. Anderson's stylist Janet Ross reveals how the bride made a drastic  last minute choice. "Before she chose to wear the final look, she was going to wear champagne-colored silk pajama pants and top, high heels and a veil," shares Ross. "But then [at the] last minute, she decided she wanted to be a beautiful princess bride" (via Us Weekly).
The couple had a very pandemic friendly guest list of zero people and instead, chose to have a local pastor and Qiyupelenexw from Snuneymuxw First Nation as witnesses to their special day (via Daily Mail UK). So, a charming homestead for the ceremony, surrounded by beautiful backyard nature, and a former builder turned bodyguard as the groom. We told you their wedding sounds like a true Canadian fairytale!
But they met and married in the same year. Does it sound like they moved a little fast? Not to worry. "This one year together has felt like seven — like dog years," jokes Anderson. But in a more serious claim, she adds, "I'm exactly where I need to be — in the arms of a man who truly loves me" (via Daily Mail UK).