Marie Kondo Has Big Family News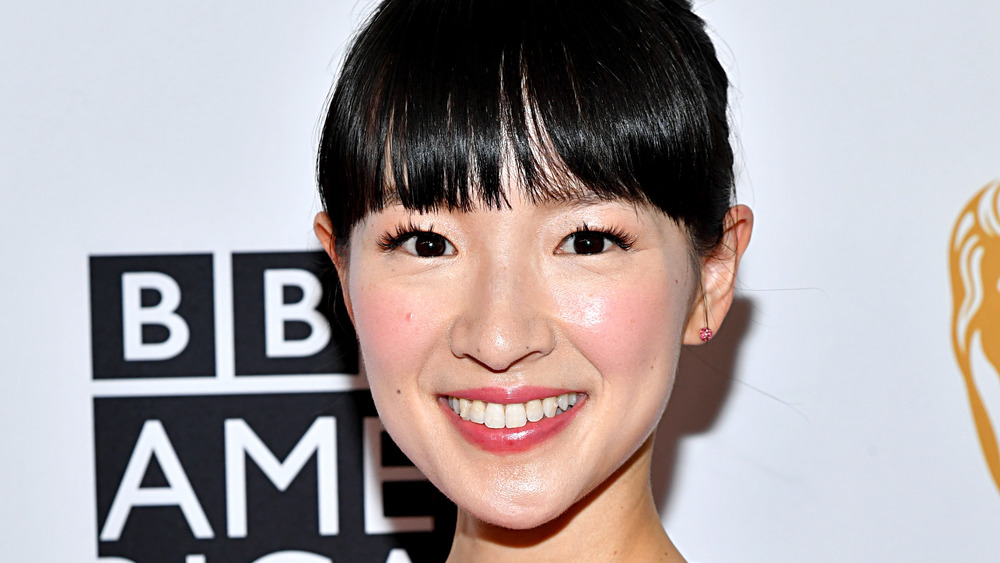 Amy Sussman/Getty Images
Marie Kondo will soon be tidying for her family of five. The organization expert already has two little girls with her husband since 2012, Takumi Kawahara. Their names are Satsuki and Miko, according to Good Housekeeping. The girls are now 4 and 2, but the clutter-free clan is about to welcome another member, as Kondo announced she is pregnant with baby number three (via Us Weekly)!
The Tidying Up star shared her pregnancy announcement via Instagram, revealing a rather large baby bump that indicates she waited a hot minute before letting the world in on her little life-changing magic. "I have some news! Another bundle of joy on the way," Kondo captioned the sweet selfie, featuring the soon-to-be mom of three clutching her belly — in a clutter-free setting, of course.
She did not share any more details about her pregnancy, such as a due date or the baby's gender at time of writing.
How Marie Kondo might get ready for another baby
Good Housekeeping reported that Kondo and Kawahara held a "decluttering festival" before their first child was born in preparation for a busier lifestyle, and therefore, less time to fold clothes and the like. She also taught her kiddos early about the importance of organization, noting, "It's never too early to learn how to tidy up." Maybe they can help with baby!
In 2019, Kondo shared, "My advice is for parents themselves to enjoy the process of tidying. When you're folding clothes, try doing it with the children. Dedicate time and try approaching it as a game or singing a little song. There are little tools you can use" (via HuffPost).
But don't think the reality TV star has everything figured out, as she admits, "Motherhood taught me to be more forgiving of myself. The joy that comes from parenting exceeds any satisfaction that could have come from a perfectly neat home" (via E! Online).