This Is The Moment David Knew Annie Was The One On 90 Day Fiancé - Exclusive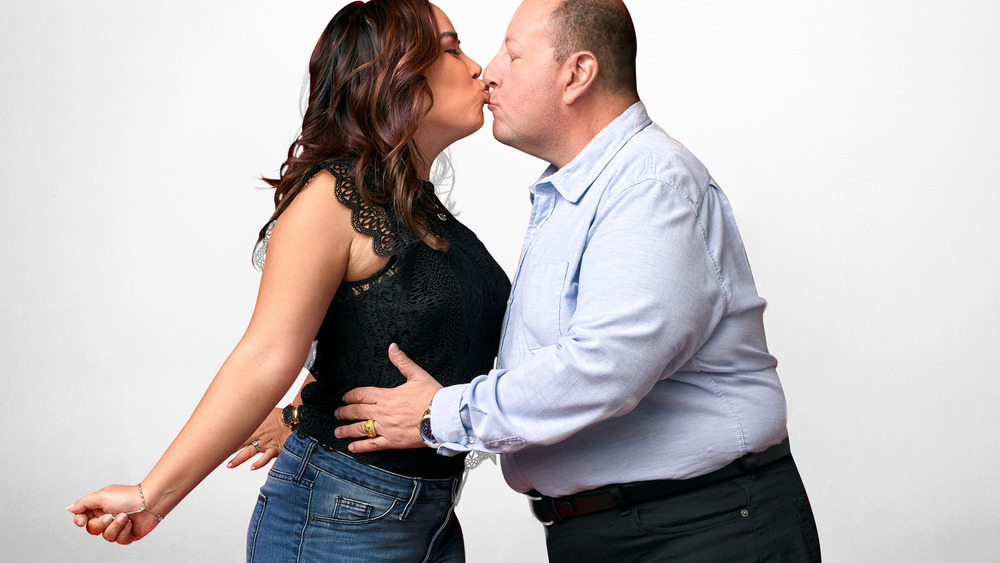 TLC
We've all know the phrase, "When you know, you know," referring to that intuition you get when the person you are dating is meant to be with you forever. For 90 Day Fiancé's David Toborowsky, his certainty that Annie Suwan was "The One" came almost immediately.
For the then 48-year-old, who was living in Thailand when he met his future bride, that initial falling in love was the easy part. Their road to the altar was filled with obstacles including David's drinking, an excessive dowry request, and their 24-year age gap. And for Annie, who was 24 at the time, she had to obtain her K-1 visa in order to move to the States — as per the show's premise — with the deadline of 90 days to get married (via TLC).
However, in the end, their genuine affection for one another prevailed and they proved fans wrong. The lovebirds tied the knot in 2017 and have gone on to star in a bunch of the show's many, many spinoffs, including Happily Ever After? They even started their own cooking show, fittingly named Spice it Up, paying homage to Annie's culture by featuring Thai specialties (via YouTube).
The List sat down with the fun-loving pair, who have been married for more than three years, as they quarantined together in their Scottsdale, Arizona home. During our exclusive interview, David gushed about the moment that he knew Annie would someday be his wife. 
When David first heard Annie's voice, he was smitten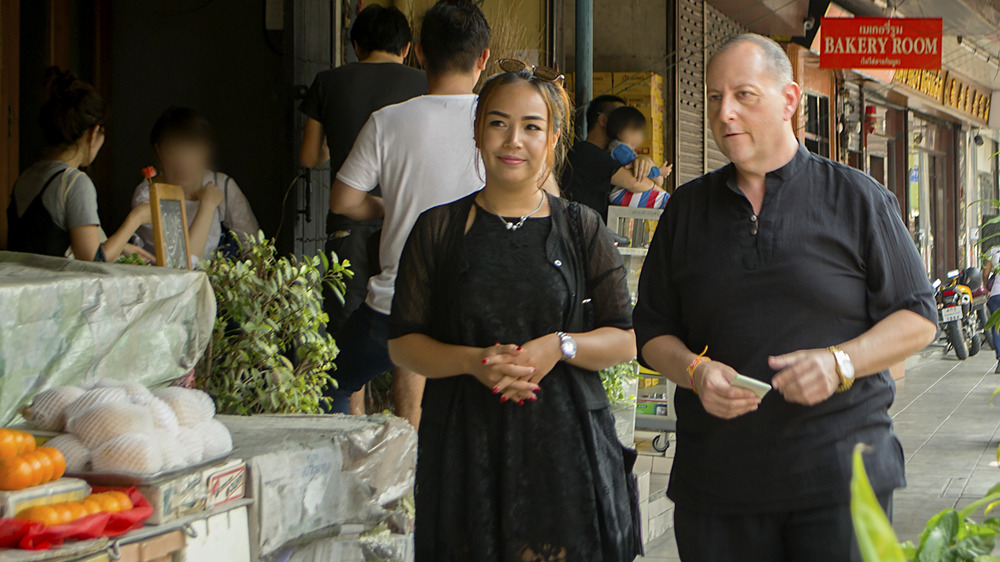 TLC
David met his future bride the old fashioned way — at a bar, per YouTube. Annie, who came from a small village in Thailand, was living in Bangkok at the time, working at a hotel and singing in a band to make ends meet. The couple had a mutual friend who owned a travel agency in an area that was also home to a strip of outdoor bars. That night, David was at one of them, and it happened to be hosting a karaoke night to celebrate a patron's birthday. Annie, who has been singing since the age of 12, was onstage.
"I heard Annie singing, and she has a voice of an angel," David said. Already enamored, he offered to buy her a drink, and she accepted the flirty cocktail — a Malibu and orange juice, more specifically — and that happy hour went down in reality show history.
So how did David end up at a watering hole 8,000 miles from home? The New Jersey native, who lived in Louisville, Kentucky, was going through a difficult chapter in his life. The father of three had gotten divorced, weighed 350 pounds, lost his job and home, and suffered a stroke. "I went through a really rough period of time after my divorce," he said. With a plan to "reinvent himself" he moved to Thailand in search of a new beginning. Little did he know, he would find the love of his life. 
It took David just over a week to fall in love with Annie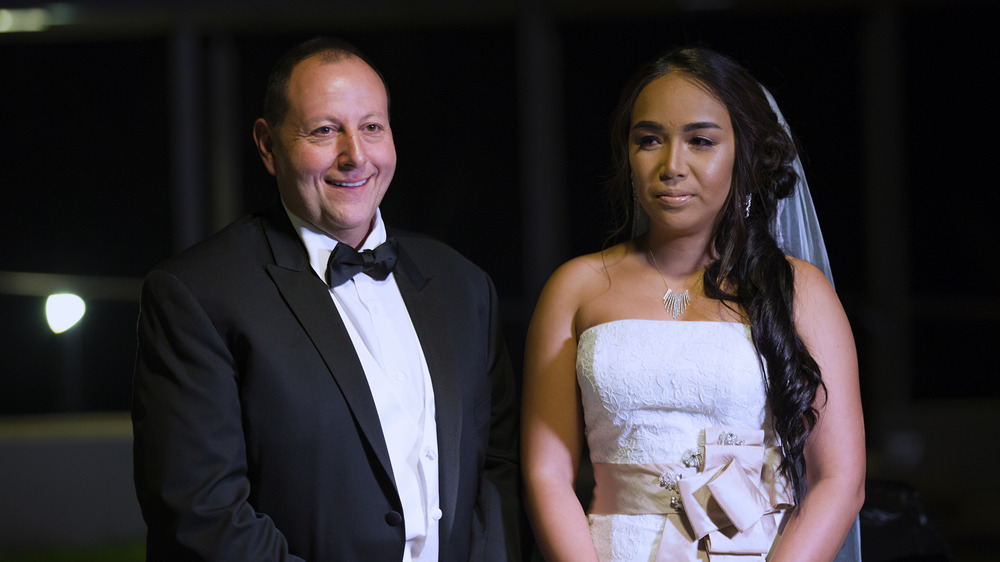 TLC
It wasn't long after David first laid eyes on Annie that he realized she was destined to be his future bride. "It took me about 10 days," he said. The moment that sealed the deal for him happened on one of their first dates. The darling duo had gone shopping at the Thai-Cambodia Border Market, which is known for discounted clothing and household items. (via Trip Advisor). It was what Annie chose to purchase there that caused David to fall heads over heels. "She was buying for her little brothers and buying for her mom and for her dad," he recounted. "And to me, I was like, 'What a genuine heart she has.'"
Annie looked back on that day, remembering that she wanted to provide for her siblings. "I bought pencils, pens, books, shoes for my brothers, because school was about to open," she explained. It was this selfless act that made David realize that it was time to put a ring on it. Shortly after, he popped the question, and Annie accepted. A few months after they got engaged, they were cast on 90 Day Fiancé, and now are part of the show's history of successful marriages, becoming true fan favorites, and giving viewers serious relationship goals.
You can watch the happy couple on 90 Day Diaries and 90 Day Journeys, both available to stream on discovery+. Plus, they will appear in Love Games, premiering February 14 also on discovery+.