The Truth About Queen Elizabeth's Youngest Grandchild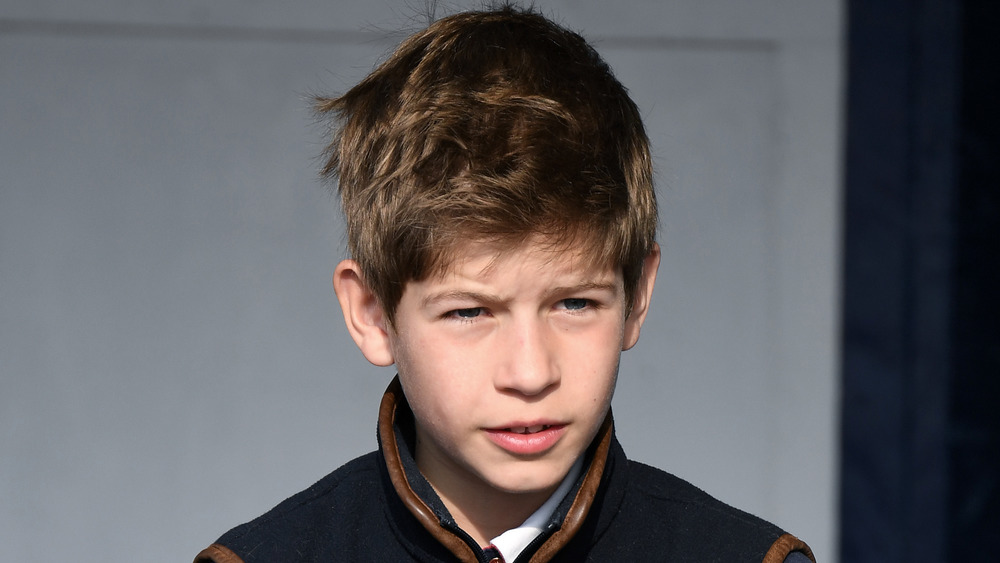 Pool/max Mumby/Getty Images
Queen Elizabeth's family is big, to say the least. While we're familiar with her most famous grandchildren, Prince William and Prince Harry, and even know a lot about their cousins, Princess Eugenie and Princess Beatrice, some of the younger members of the royal family keep out of the spotlight. Take her granddaughter Lady Louise, for example, or Lady Louise's younger brother — and the queen's youngest grandchild — James Alexander Philip Theo Mountbatten-Windsor.
James has a very long name, as many royals do. Cosmopolitan noted, however, that the young royal goes by the less formal — but still noble-sounding — James, Viscount Severn.
James is just 13 years old, which is part of the reason that we don't know a whole lot about him. There's also the fact that his parents, Prince Edward and Sophie, Countess of Wessex, haven't taken on as many public duties as some of Queen Elizabeth's other descendants, and have shielded their children from the public eye.
This is why Queen Elizabeth's youngest grandchild isn't a prince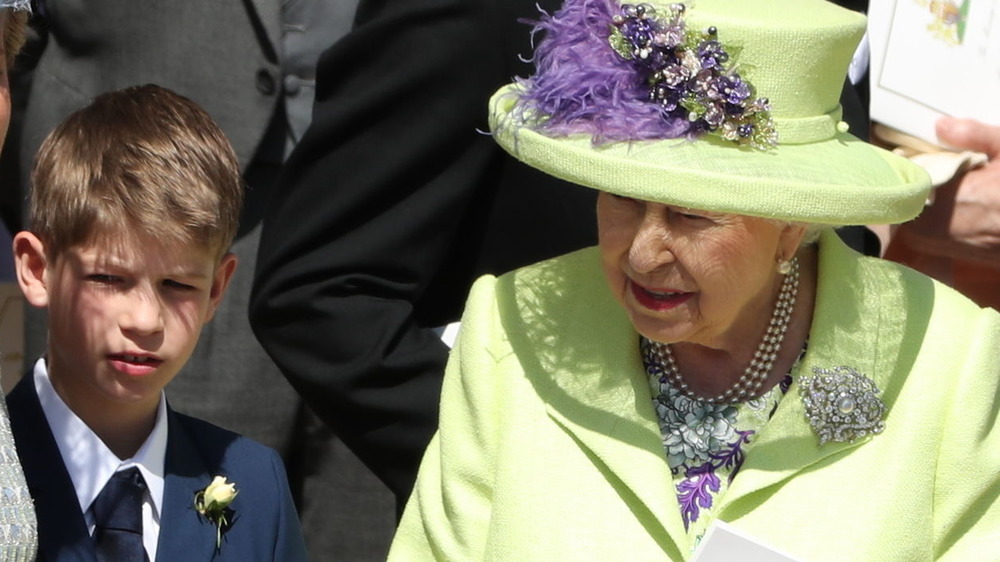 Wpa Pool/Getty Images
While James, like his sister, Lady Louise, is royal, Express reported that their parents chose not to have them use royal titles. This, combined with the fact that he's not so prominent in the public eye, may allow him to live a more normal life than his more famous cousins, but James is still involved in royal goings-on. The royal family's official Instagram account has posted pictures of James online, such as one of him with his parents and sister last September. James also has a small, but dedicated social media following, and even has what appears to be a fan account dedicated to him on Instagram with a bio reading "Love for our baby James."
James may not be one of Queen Elizabeth's more famous grandchildren, but he does seem to be one of the most beloved. James and his sister visited their grandmother at her home in Scotland in 2019, and some thought that the quality time they spent with her was enough to cement them as her favorite grandkids.
"The Queen loves the fact that Louise and James relish their time at Balmoral, and she has become particularly close to Louise, who seems to have become her favorite grandchild, closely followed by James," an insider told The Sun. They added, "His enthusiasm for fly fishing delighted Her Majesty because it's a sport beloved of James's great-granny, the late Queen Mother."