Can You Travel After Getting The COVID-19 Vaccine?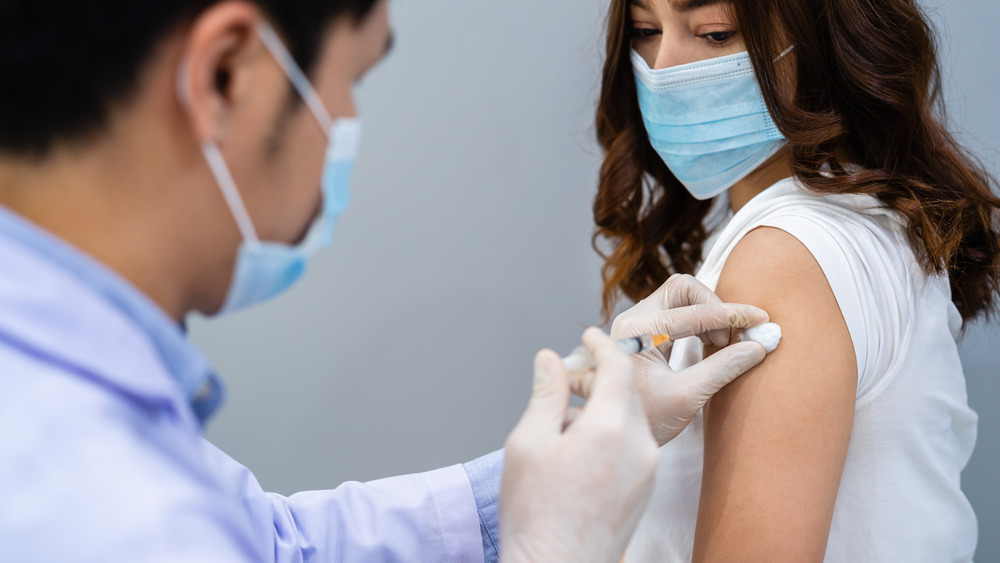 Shutterstock
While COVID-19 vaccines are currently being distributed, life isn't going to return to normal right away. Those who get vaccines might think that they can go back to their regular lives, but experts warn that even those who have been vaccinated still need to take precautions. You should still wear a mask after getting the vaccine, for example, and you should still refrain from unnecessary travel.
President Joe Biden has temporarily banned travel to the U.S. from several countries in an effort to contain the virus (via BuzzFeed News). While U.S. residents aren't being banned from traveling, it is being strongly discouraged.
CDC director Dr. Rochelle Walensky said that this means all travel whether it's "internationally or domestically." Walensky's comments, which were made at a virtual town hall on the pandemic hosted by CNN, were backed up by infectious disease expert Dr. Anthony Fauci.
Dr. Fauci has warned people that 'it is not a good idea to travel'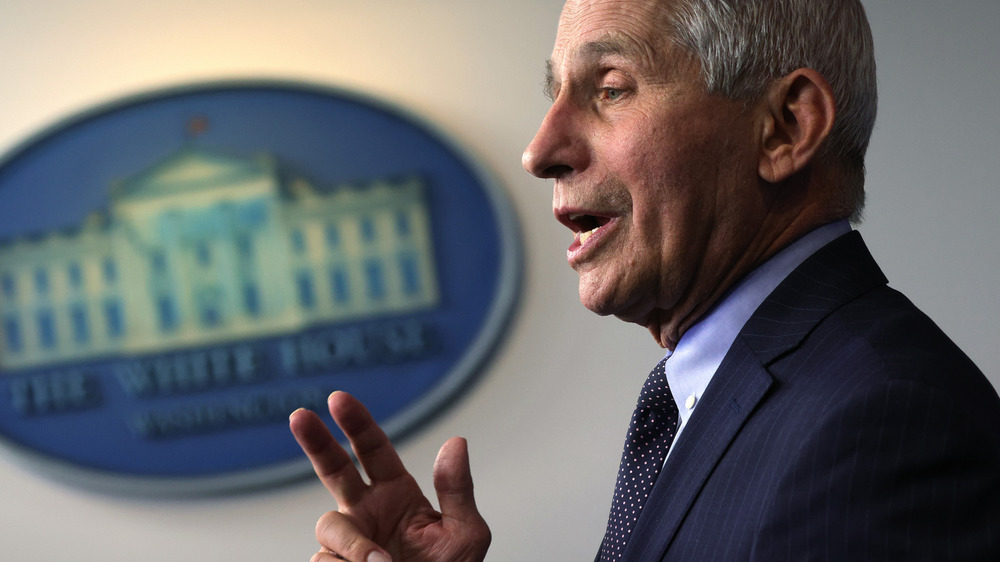 Alex Wong/Getty Images
"Getting vaccinated does not say you have a free pass to travel," he said. "Nor does it say you have a free pass to put aside all the public health measures that we talk about all the time. You can get some degree of protection that isn't durable 10 days to 14 days after the first dose, but you can't rely on that. The maximum immunity begins about 10 days to two weeks and beyond following the second dose."
Even after getting that second dose, people need to continue to be careful. "That would give you as a group about a 94 to 95% efficacy and a good safety profile," said Fauci. "The situation, though, does not change what Dr. Walensky said. It is not a good idea to travel, period. We don't want people to think that because they got vaccinated that other public health recommendations just don't apply."
The warning comes days after Moderna announced it's working on updating its vaccine over concerns that vaccine-resistant strains of the virus may mutate and spread (via The New York Times). While this is not an immediate threat, several new strains of the virus have been found internationally.