This Is The News Story That Made Jon Stewart Finally Join Twitter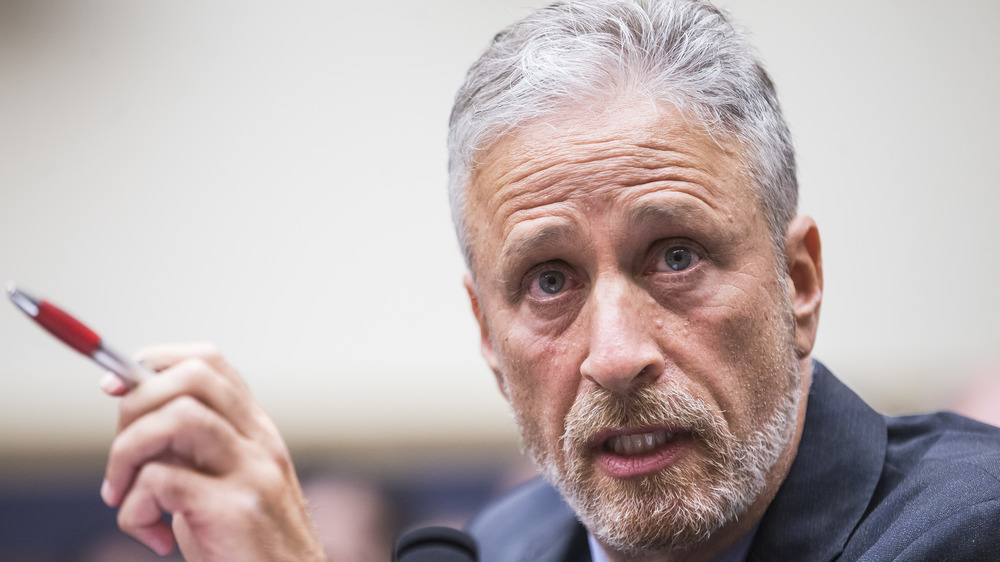 Zach Gibson/Getty Images
Former Daily Show host Jon Stewart has joined Twitter in a surprising move, prompted by news of Redditors taking on Wall Street. On Thursday, late night host Stephen Colbert shared a tweet from his verified Twitter account, stating, "Well, one thing changed since 2008 – a friend of mine joined Twitter." He then shared Stewart's first-ever tweet that reads, "This is bulls***. The Redditors aren't cheating, they're joining a party Wall Street insiders have been enjoying for years. Don't shut them down... maybe sue them for copyright infringement instead!! We've learned nothing from 2008. Love StewBeef."
StewBeef is Stewart's nickname amongst his fans, according to OkayPlayer. Stewart's tweet references the climbing shares of GameStop, purchased by short sellers in online forums. According to CNBC, this week the popular Reddit community r/wallstreetbets pushed the struggling retailer's stock higher, allowing amateur traders to profit. The Wall Street Journal reports that Wall Street brokers responded by placing restrictions on trading GameStop Corp. stocks. The action prompted outrage from individual investors. 
Jon Stewart left the public spotlight in 2015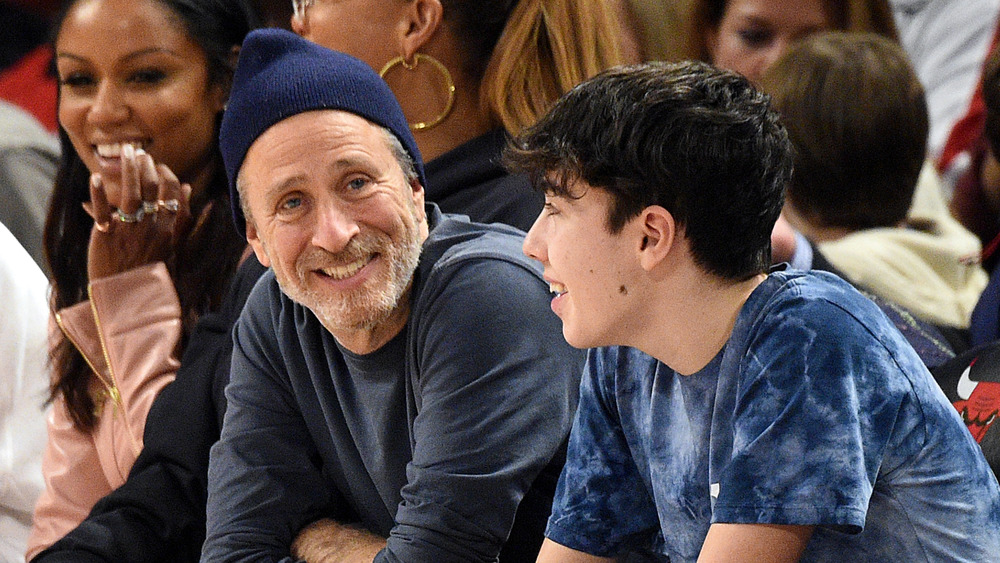 Kevin Mazur/Getty Images
Stewart's last appearance on The Daily Show was in 2015, and he has since kept a low profile, occasionally making appearances to support 9/11 responders and other causes. He most recently led a virtual inauguration parade for U.S. President Joe Biden (via Vanity Fair). "It's been a tough year," Stewart said, opening the event via video. "A pandemic, economic downturns, political division, social unrest. But we need to remember... there are millions of unsung American heroes who are keeping our nation going."
In October 2020, it was announced that Stewart was returning to television with a new current affairs series on AppleTV+. Details about the new show were sparse, reports CNN, but the Emmy-winning host is also expected to serve as executive producer on the show. No premiere date has been set.
Whether or not fans can expect more tweets from Stewart is unknown, but his account had close to 45,000 followers as of Thursday afternoon.