Inside Cicely Tyson's Marriage To Jazz Legend Miles Davis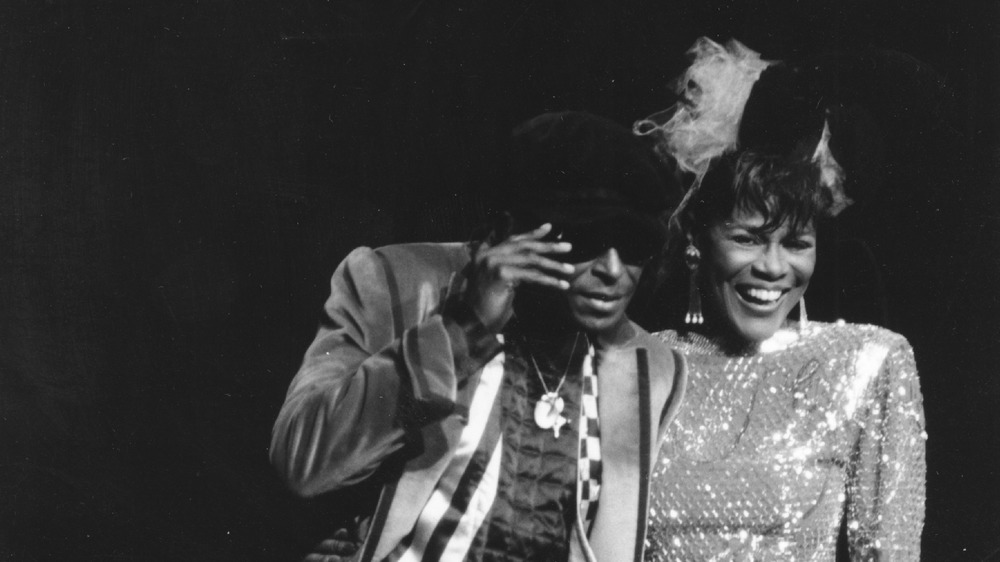 Michael Ochs Archives/Getty Images
Cicely Tyson was an acting force in her own right, but few may remember that she had an on-again, off-again relationship with famed jazz musician Miles Davis. Together, they were a memorable couple with star power to be reckoned with.
Tyson first met Davis when the musician was still married to his first wife, dancer Frances Taylor. At the time, Tyson said was visiting her friend, actress Diahann Carroll, when the musician — who was Carroll's neighbor — came to Carroll's door to ask for some sugar — but he was only donning a housecoat. Tyson said she wasn't too comfortable about the idea of getting together with the musician, but things changed. "...once I glimpsed his innards, and once it became clear that he and Frances had truly moved on (and I was with him on the day in 1966 when Miles received her divorce papers), my misgivings were swallowed whole by the warmth between us," Tyson shared in her recent memoir, Just As I Am (via Vulture). 
Cicely Tyson was Miles Davis' third wife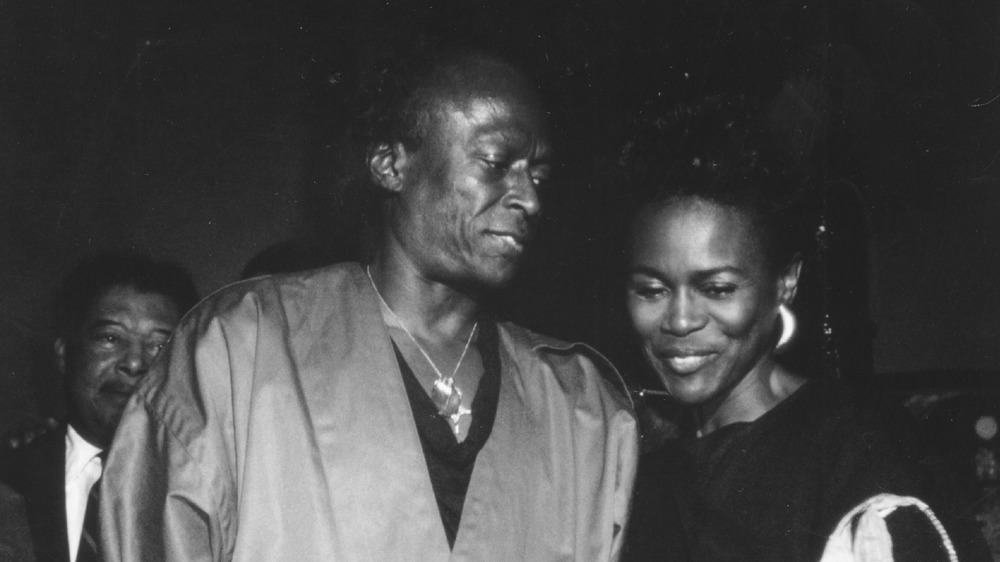 Michael Ochs Archives/Getty Images
While Tyson might have been with Davis during his first divorce, she didn't appear to be his first pick when he opted to walk down the aisle again. He married a singer, Betty Mabry; that marriage also ended in divorce (via Notable Biographies), and he eventually married Cicely Tyson in 1981, when they were both in their 50s. USA Today reports that Tyson tried to help Davis get his health back, but once he was on the road to recovery, he had gone back to the behavior that had led them to break up in the first place: drugs and adultery.
In her book, the actress recalls the moment she decided it was over between her and the jazz legend; in 1987 and six years after they had gotten married, she found a note from another woman, which had details of where they were supposed to meet. When Davis tried to leave, Tyson says she grabbed him by the hair and held on tightly. She wrote, "By the time he struggled free, I was holding a whole bushel of his weave in my right hand. I hurled it onto the ground, marched out the door, and slammed it shut" (via Vulture). It would be another year before she would make her split from him permanent, but the two remained connected until the musician died in 1991.
Cicely Tyson described Miles Davis with love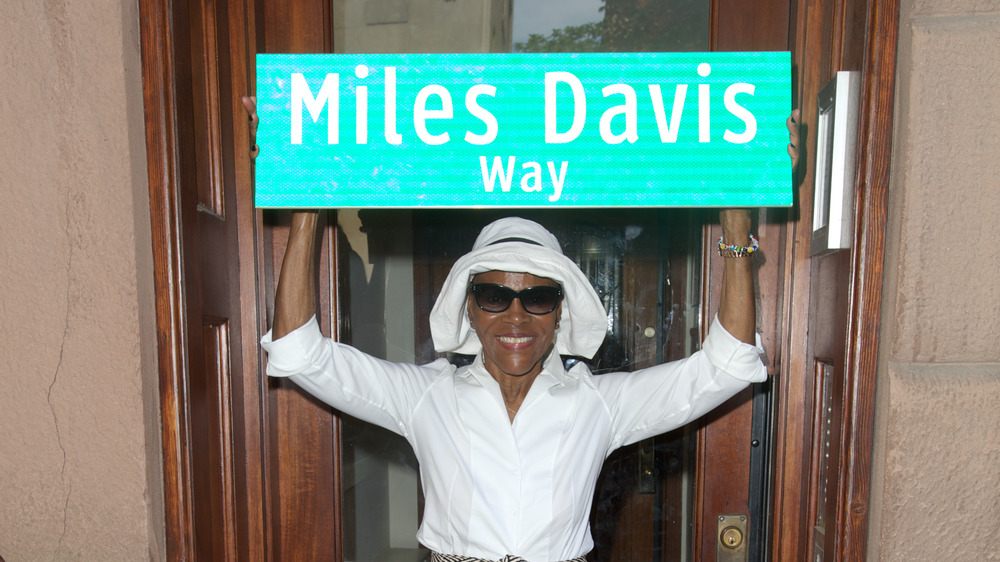 Earl Gibson Iii/Getty Images
Even with the turmoil the couple may have experienced, Tyson described her relationship with the legendary jazz musician as one of mutual "love" (via USA Today). 
In a recent interview with NPR to promote the release of her book, the legendary actress said, "I wish people knew the Miles Davis that I knew. Really. Because you can walk into a bookstore and you see reams of books about Miles Davis. And few people who wrote those books know him. The Miles Davis that I know and knew is not the Miles Davis that you'll read about in those books. I had the good fortune to be close enough to him to have him reveal himself to me the first moment we met. It is the Miles Davis that kept me with him as long as it did. Not only was he brilliantly talented, he was brilliantly sensitive. And that is the Miles Davis that people ... don't know that he was trying to protect."