Khloe Kardashian And Tristan Thompson May Be Expanding Their Family Soon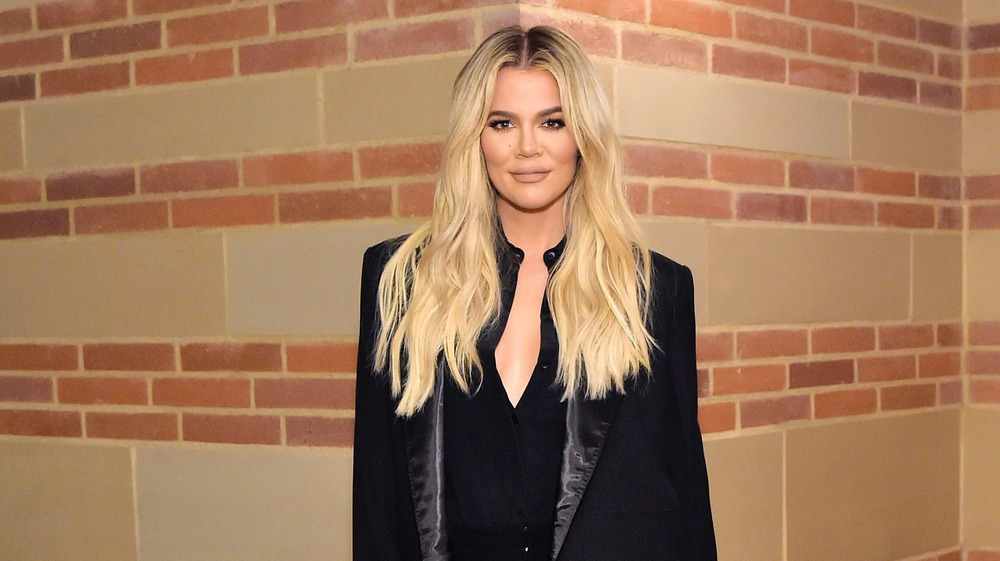 Stefanie Keenan/Getty Images
If the teaser for Keeping Up With the Kardashians' final season is any indication, we could be seeing True Thompson wearing an "Awesome Big Sister" T-shirt in the finale. This week, E! released the clip previewing the show's 20th season (see it here on Us Weekly), which premieres in March. The quick teaser shows "momager" Kris Jenner announcing tearfully to the family, "We just wanted to tell you in person that we won't be going forward with showing the show anymore." A montage shows past and present images of the famous family sharing laughs, celebrating special moments, and getting emotional over the close of their 14 years as America's favorite reality soap opera. 
One portion of the clip in particular has fans talking: Khloé Kardashian and Tristan Thompson are sitting together outside with the ocean in the background as she says, "I feel like it's now time to have another kid." The pro basketball player listens to her thoughtfully. Could it be that the series will end with a new family member?
The couple's rocky history may have a happy ending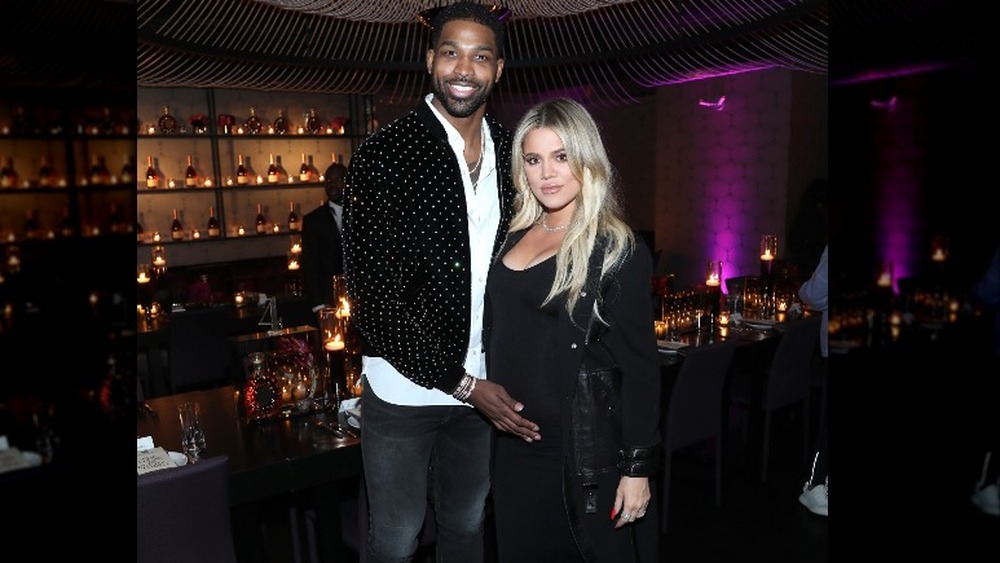 Jerritt Clark/Getty Images
Fans who have been following the show (and the many tabloid stories about it) know that the Kardashian sis and the Celtics star have had their share of trouble over the past few years. The relationship itself started when Thompson was expecting a child with former girlfriend Jordan Craig; then, when Khloé was expecting their daughter True, rumors swirled that Thompson was cheating on her with multiple women (via Insider). Repentant, Thompson did everything he could to convince his partner that he'd changed his ways, and the two slowly reconnected over the last year as the coronavirus pandemic gave them plenty of quality time together (via E!). In the fall of 2020, the two were officially on again, with Khloé sporting a huge diamond ring that hinted at a permanent commitment.
A source familiar with the couple has told E! Online that they're both emotionally ready to expand their family. "Khloé knows the value of siblings and growing up in a house full of kids and she wants that for True," said the friend. "It's something they have been working on for a while." It also helps that both are devoted parents to True; despite their romantic road bumps, Khloé has always praised Tristan's skills as a dad.
A new baby would certainly be a great capper to an iconic reality series — and possibly the inspiration for a spinoff. Keeping Up With Khloé and Tristan does have a nice ring to it...