Facts You May Not Know About Zoella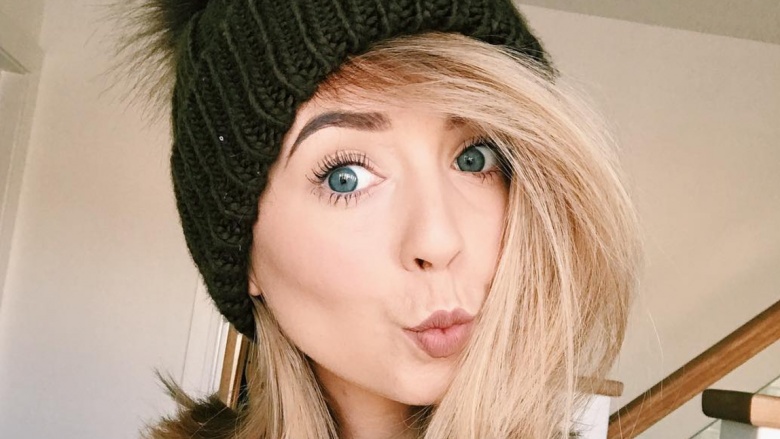 U.K. blogger Zoella, born Zoe Sugg, is an international YouTube sensation. She also released her very own line of beauty products, which American fans could grab at Target, as well as a cute and kitschy lifestyle line, featuring necessities and luxuries like notebooks, pillows, candles, and more, available across the pond in her native country. Her domestic fans, such as yours truly, are hoping and praying these pieces become available in the U.S. eventually.
Zoella has millions of YouTube subscribers. Her videos, which range from her boyfriend Alfie doing her makeup to product hauls to adorable and revelatory "Never Have I Ever" segments with her brother Joe, rack up multi-million views. That's due to her likable personality and her relatable, millennial sense of style. Zoella isn't an "it" girl; she's "every" girl and the bestie next-door, elements which are a large part of her appeal.
Even if you have watched most of Zoella's videos, chances are there are loads of facts you may have missed. Here are several things you may not have known about Zoella.
She had a few celebrity crushes
In a "How Well Do We Know Each Other" segment with her well-coiffed main squeeze Alfie, Zoella revealed that she had a celebrity crush on Evan Peters back in 2014. (Peters starred in the X-Men franchise and American Horror Story). Her first celeb crush was much more high-profile, though. She revealed in her "Boyfriend vs. Brother" clip that she also fell victim to "Leomania." Handsome heartthrob Leonardo DiCaprio was her first celeb crush. Her brother also confirmed she once fancied footballer Michael Owen, so we have a sense of her taste in men.
Her favorite band was Steps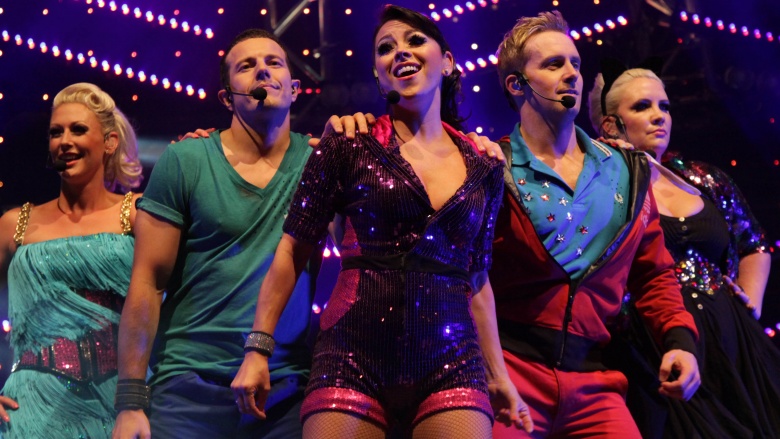 Getty Images
When Sugg was younger, before she became a huge YouTube sensation, her fave band was Steps. Not familiar with Steps? Well, here is a crash course. Steps are a five-piece, British dance pop act featuring three females and two male members. According to their official bio, Steps formed in 1997 and eventually split in 2001, though they reunited in 2011. They sold 20 million albums and enjoyed 14 hit singles in their career, apparently making them second most successful British pop group behind the Beatles. No wonder Zoella loved them.
Her first holiday was in Portugal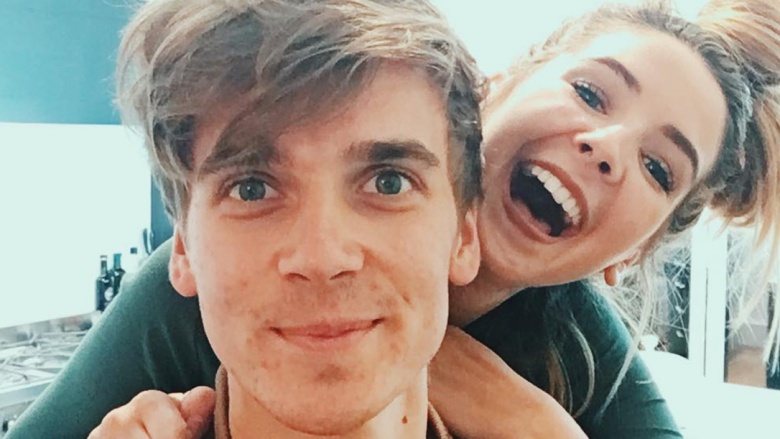 In a game of "Boyfriend vs. Brother," she revealed that her first childhood holiday on a plane was a trip to Portugal. Of course her brother Joe knew the answer to that one, since he went with her. It was a little unfair to pose that question to Alfie, but it does offer a little insight into what life was like for Zoella on the homefront while growing up.
She was once obsessed with hedgehogs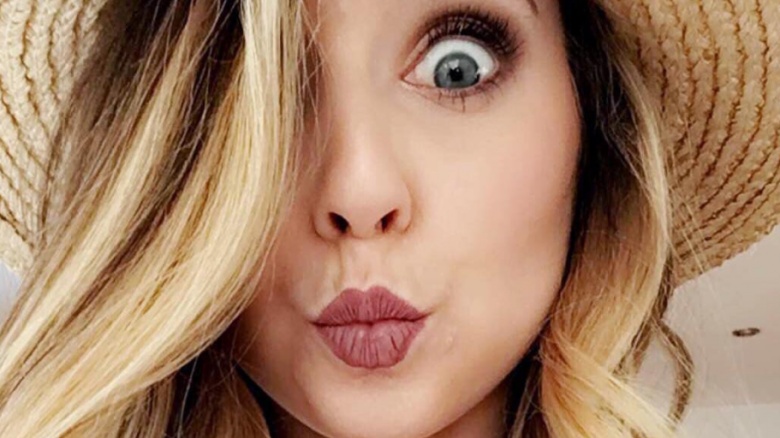 In the summer of 2013, Zoella had an obsession with a hedgehogs, as revealed in her "Boyfriend vs. Brother" chat. Even though she had no hedgehog merch, she spent 20 quid a day on cat food that she put on a plate to feed a hedgehog in her garden, according to Alfie. The hedgehog love seems to continue, as she more recently tweeted her desire to have a family of the prickly mammals.
She had braces
In a "Best Friend vs. Boyfriend" video, with the adorable Alfie going head-to-head with Zoella's bestie, Louise, she revealed she wore braces at the age of 12. She has such a lovely and perfectly toothy grin. Now we know how it got that way.
She had a near-death experience
Another major reveal Miss Sugg shared in a video with her beloved bro? "I nearly got run over by a bike," she said in a "Never Have I Ever" segment with Joe. "You know the really fast ones?" Yikes! Be careful out there in the streets, Zoella.
Her body scrub is her favorite bath product
While being interviewed by a super cute, 9-year-old girl for Glamour UK, Zoella revealed which of her beauty products is her favorite. While that is akin to asking her to pick her favorite child, she confirmed that the body scrub is aces because "I wanted something that was quite summery and I love the texture and I love how it makes my skin feel."
She suffers from panic attacks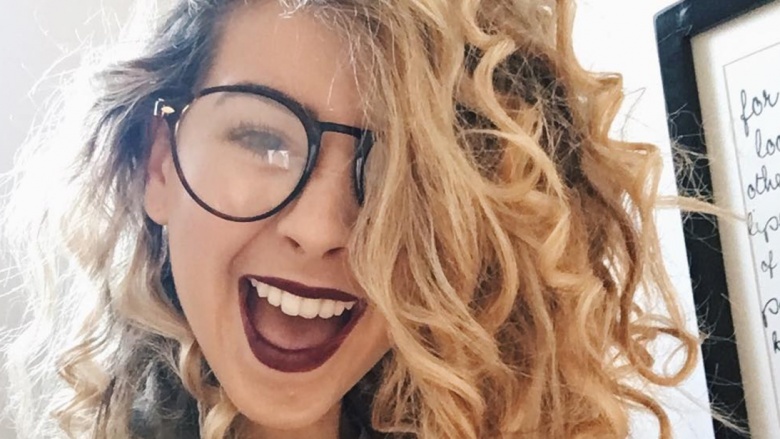 Sugg has not been shy about revealing an issue that continues to plague her: panic attacks. She was just 14 when her first panic attack occurred and has been dealing with them ever since. She told Vogue that she was always a "very anxious child." More recently, the vlogger confirmed that she was forced to leave a One Direction show prematurely because she suffered a panic attack due to the size of the crowd." It appears to be a serious problem for her and is essentially why we don't see her out and about in celeb hotspots very often.
She doesn't do London nightlife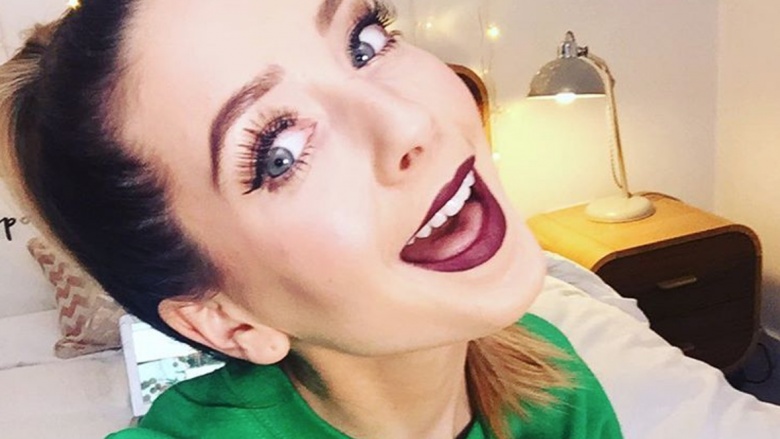 Despite her impressive fame, Zoella isn't a lover of London nightlife. Cosmopolitan reported in its November 2016 Zoella cover story that the lifestyle star doesn't visit London often due to her anxiety issues. Her recognizability would certainly present an issue. Zoella told the publication, "My dream is to be able to just hop on the train one day and come back again, and I know I'll get to that point but up until then I have to take lots of little baby steps. One of my big things is to visit Australia and New Zealand. That's my main goal."
Her avoidance of celeb cliches, like the party girl persona, is another thing that makes her some awesomely easy to relate to and is the seat of her Internet fame. It's impossible not to love Zoella.