Dan Rather's Subtle Dig At Donald Trump Is Turning Heads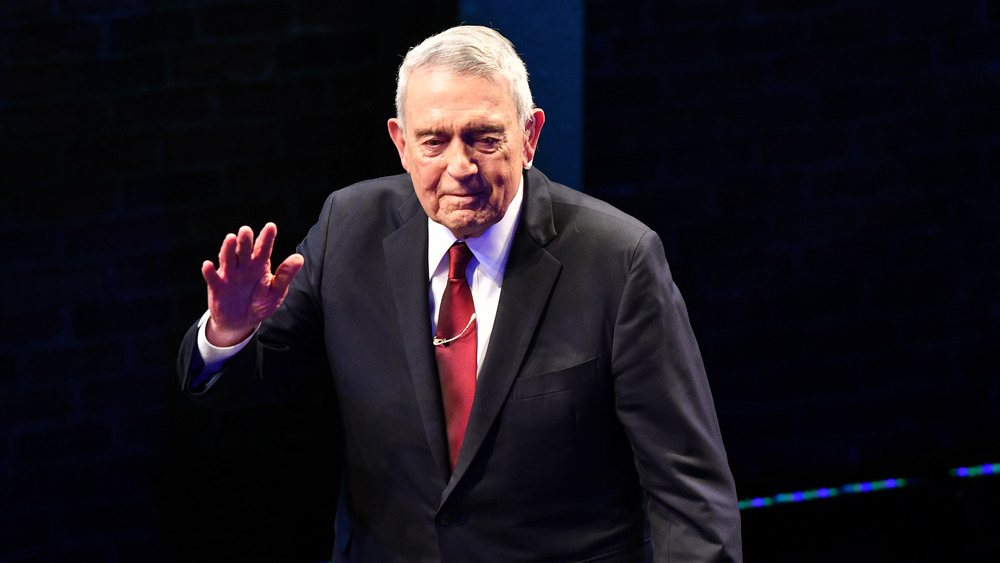 Craig Barritt/Getty Images
Dan Rather might be retired from TV news, but the veteran broadcast journalist is very active on Twitter. His favorite subject for the past few months has been former President Donald Trump, and his latest ding came earlier today. Rather tweeted, "I love how someone described many of Biden's tweets as 'fortune cookies.' (I'm sorry, I forgot where I read it). But I'd rather have fortune cookies than Molotov cocktails."
He referenced President Joe Biden's tweet from this morning, which read, "Together, we shall write an American story of hope, not fear. Of unity, not division. Of light, not darkness." Trump was banned from Twitter on Jan. 9, following a riot at the U.S. Capitol (via CNN), but it seems likely Rather is referring to the former president.
Rather, 89, has been trolling Trump a lot in recent weeks, including tweets about Trump's pardoning of his allies. On Dec. 2, he tweeted, "Why is the Trump White House suddenly a very polite place to work? Everyone's going around saying 'pardon me.'" 
Dan Rather has been trolling Trump for years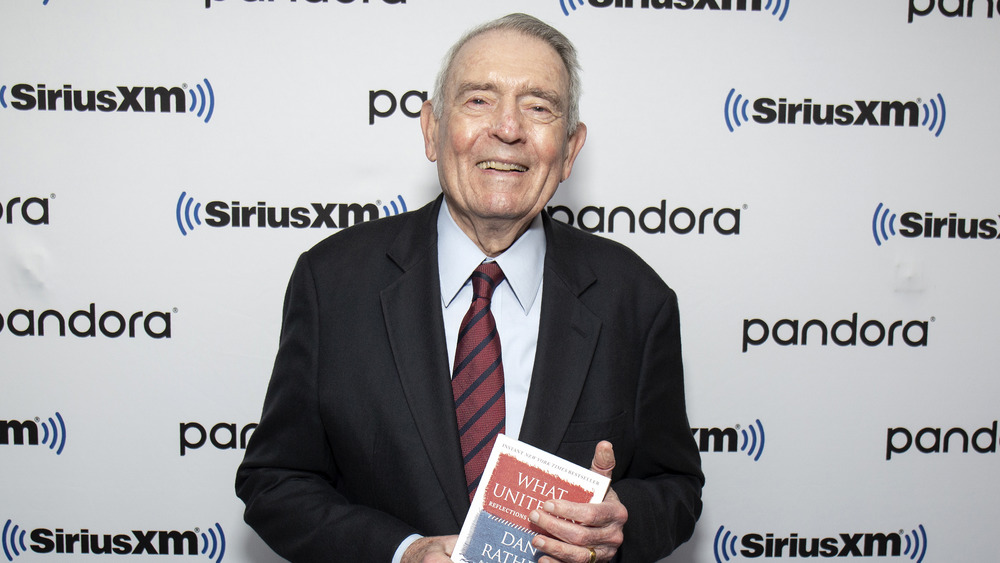 Santiago Felipe/Getty Images
The former CBS anchor and host of the Big Interview with Dan Rather published the book What Unites Us: Reflections on Patriotism in November. During an interview with PBS, he revealed he supports passing articles of impeachment against Trump as a means of seeking justice for what happened at the Capitol. "Just covering it over and saying, 'well, that's in the past, we need to move forward, we need to forget it all,' — I don't think is in the country's best interests," he said.
He also pointed out a culture of misinformation through social media has made it hard for the public to discern real news from fake news. "This is a very concerning time," he said. "I'm an optimist by nature and by experience, but we have to be realistic. We all know that part of being an adult is to recognize that you have to deal with what is real, reality, not what you hope will be. And the reality for us now, is it all on the table. To use a poker term, everything is on the table for this country. And we need to recognize that, that we can have a great future, a future bigger and better than anything of fathers and mothers ever dreamed of."