Inside Bruce Arians's Relationship With His Wife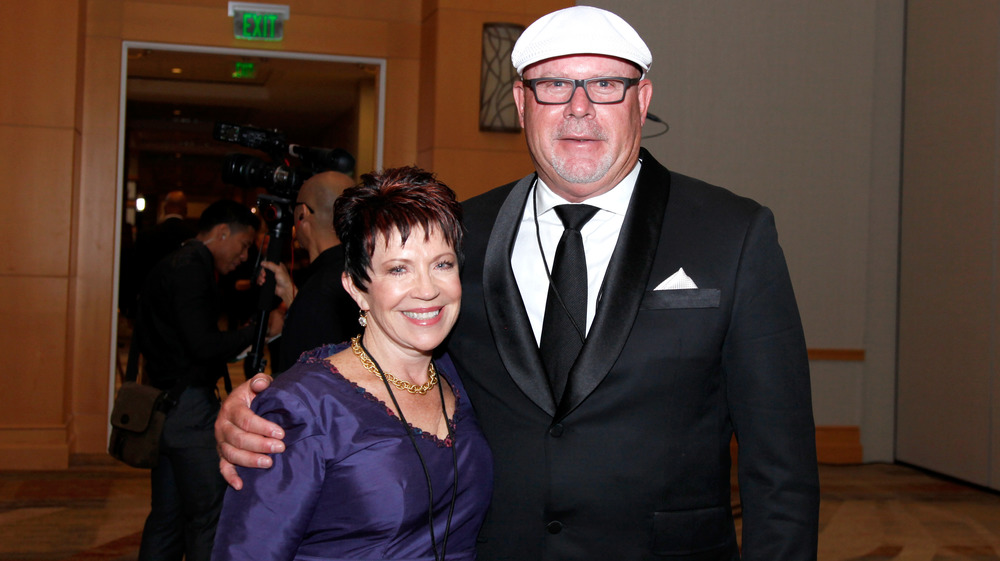 Mike Moore/Getty Images
Bruce Arians came out of retirement to coach the Tampa Bay Buccaneers in 2019 (via ESPN). Now, about two years later, the team's headed to the Super Bowl with all their trust in their fearless leader. But the journey to retirement and back out of it wouldn't have been possible without the patience and understanding of Christine Arians.
Bruce and Christine Arians have been married for nearly 50 years after meeting in high school. "You do know I've known him since we were 14, right?" Christine Arians joked in an interview with The Tampa Bay Times. "Sophomore year, he sat behind me in homeroom. I had French. He'd had French the year before. He figures that's something I can talk to her about. I'll offer to help her with French. Now, understand, I'm the straight 'A' student and he's the 'Oh, I can get a 'C' without working too hard' kind of guy. But I let him help me. He was kind of cute."
Christine Arians originally supported Bruce's retirement because of concerns for his health. But when she saw how happy he was anytime he got to talk football, she knew he'd have to get back to those sidelines sooner or later. "You know what, he's going to have health scares no matter what he does," she said. "He could be sitting in the recliner at home. But when I heard the excitement in his voice I thought, my gosh, this is so much better for him than sitting at home."
Bruce Arians's wife has her own important professional calling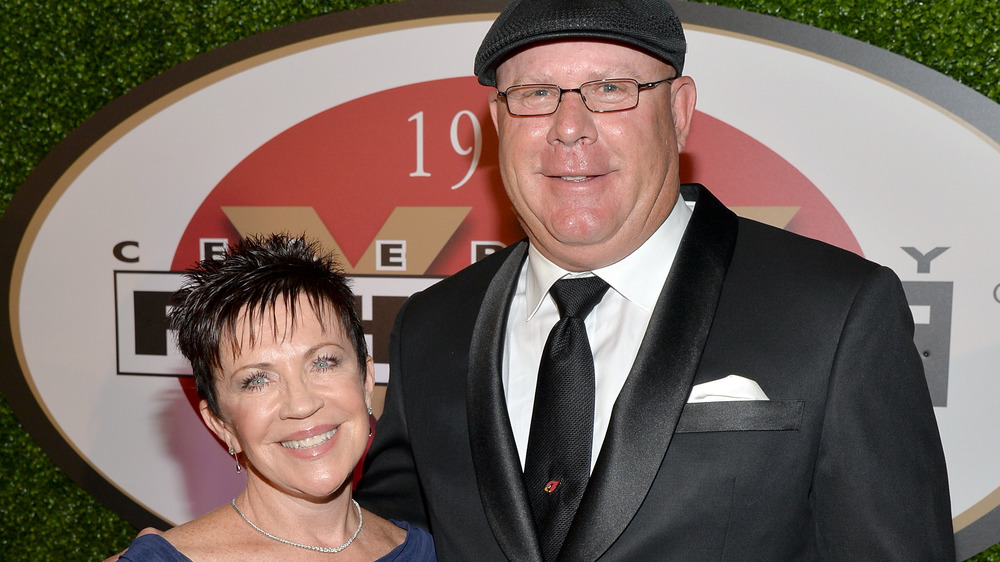 Michael Buckner/Getty Images
Christine Arians has plenty to keep her busy while Bruce is busy coaching. She takes care of things at the Arians Family Foundation, established in 2013. "The Arians Family Foundation supports CASA (Court Appointed Special Advocates) in making sure that children who are involved in the court system, as a result of abuse or neglect by their families, receive the love and help they need," their site shares.
Christine joined with CASA after working for years as a family-law attorney. She emphasized the importance of the work in a 2019 interview with Fox 13. "That child advocate is their only consistent adult in their life, for so many of them," she explained. "They need consistency and they need a home and they need caring adults. For way too many of them, that child advocate becomes that person."
She couldn't resist the urge to do more to help. "What more can you want to do? I can't hear of a child with needs and not want to help," Christine Arians told Fox 13. "It doesn't matter that it's not my child or I don't even know the child, you know? I just, I have to help. I think all of us, when you reach down inside, that's how you have to feel."