The Truth About Rochelle Walensky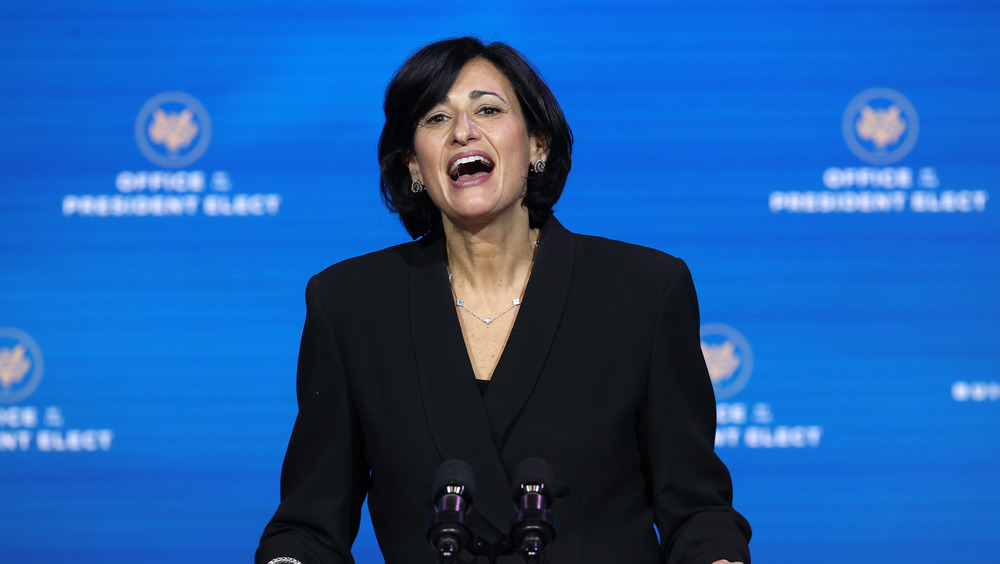 Chip Somodevilla/Getty Images
When what was then the Biden-Harris transition team was announcing their picks for their health team, questions were raised about whether pandemic expert Dr. Anthony Fauci might have had discussions with them about the COVID-19 pandemic, as Dr. Fauci was still serving under the Trump administration. Back in December, after Biden's victory was confirmed, Reuters reached out to Dr. Fauci, who told them, "I stay in my lane. I'm not a politician. I do public health things." 
But now that the dust has settled, we're finding out that Dr. Fauci might have had a hand in one of the more consequential appointments for the Biden administration: that of Dr. Rochelle Walensky as head of the Centers for Disease Control and Prevention (CDC). Jeff Zients, who is coordinating the COVID-19 task force, told Bloomberg, "One of the key people we talked to was Dr. Fauci, and Dr. Fauci really believed that Dr. Walensky was the right person to lead the CDC so that was obviously an important recommendation. In Dr. Walensky, we were able to find someone with the experience and the background to lead the CDC and that turnaround."
The new CDC director understands the complexities that come with her new role. In an op-ed for The New York Times published shortly before the Inauguration, Dr. Walensky wrote: "I acknowledge that our team of scientists will have to work very hard to restore public trust in the CDC, at home and abroad, because it has been undermined over the last year..."
Dr. Walensky is a widely respected public health expert
She continued, "As chief of the infectious diseases division at Massachusetts General Hospital, I and many others found these reports to be extremely disturbing. The CDC's science — the gold standard for the nation's public health — has been tarnished. Hospitals, doctors, state health officials and others rely on the guidance of the CDC, not just for Covid-19 policies around quarantine, isolation, testing and vaccination, but also for staying healthy while traveling, strategies to prevent obesity, information on food safety and more."
Dr. Walensky steps into her role as head of the CDC with no federal government experience, but plenty of on-the-job training as a public health expert. She is well known for her work in the field of HIV/AIDS treatments while she was head of the Infectious Diseases division at Massachusetts General Hospital. When the coronavirus pandemic broke out, she also took on the task of trying to identify and distribute potential treatments that could work against COVID-19 (via Business Insider).
Her work in the treatment of HIV/AIDS has put her front-and-center in the field of public health. She has served in several national and international public health bodies, including the World Health Organization, and was a past Chair of the NIH Office of AIDS Research Advisory Council.
She and her husband share the secret to a happy marriage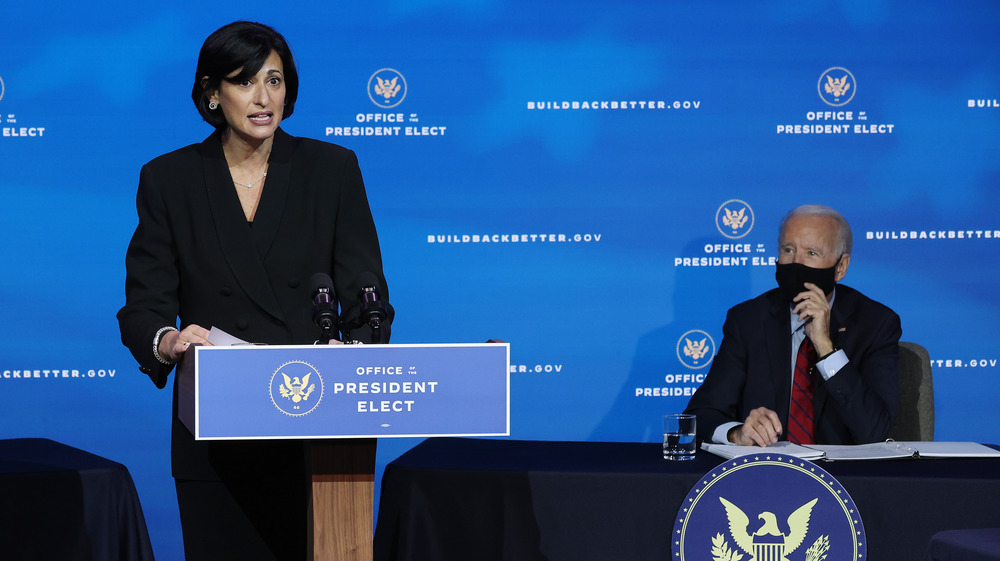 Chip Somodevilla/Getty Images
Dr. Walensky received her BA degree from Washington University in St. Louis, an MD from the Johns Hopkins School of Medicine, and a Masters in Public Health from the Harvard School of Public Health.
She is one-half of a Boston power couple in the field of medicine. Her husband, Loren, is a pediatric oncologist and chemical biologist at the Dana-Farber Cancer Institute and at the Children's Hospital Boston. In a previous interview with Boston.com, the couple revealed what went into the glue that keeps their marriage strong: "We share a deep sense of mutual admiration, respect, and understanding, and we consistently strive to divide and conquer with 50/50 joint effort, always trying not to sweat the 'small stuff.' As a result, we've become a finely-tuned juggling act, balancing profoundly fulfilling personal and professional lives, with special emphasis on our three wonderful growing boys — Seth, Matthew, and Joshua." Perhaps most importantly, "When all else fails, we turn to laughter (or chocolate)!"