H.E.R's Stage Name Has A Surprising Meaning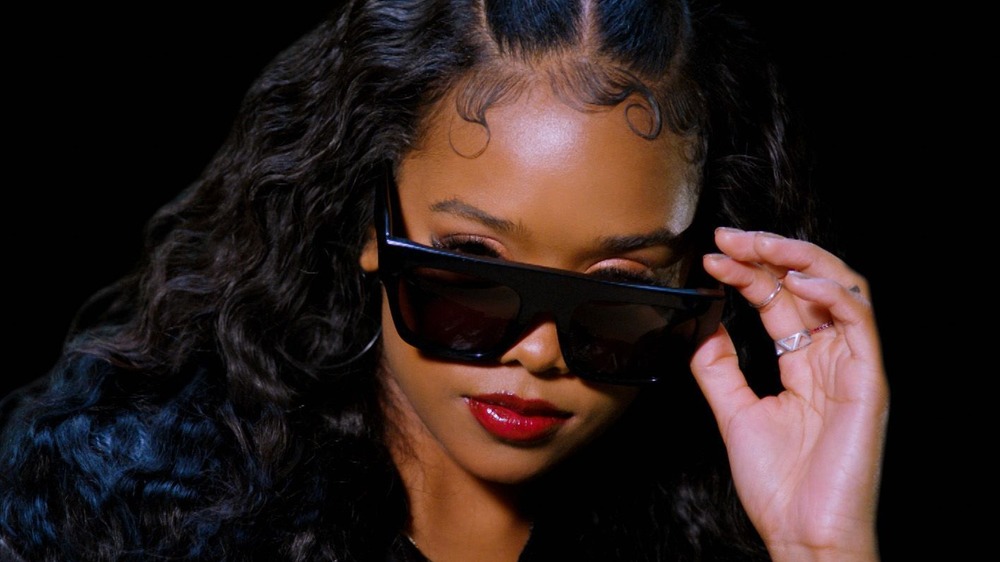 2020hha/Getty Images
For years, Gabi Wilson (professionally known as H.E.R.) attempted to keep her identity under lock and key. Her first album H.E.R., Vol. 1, which released in 2016, featured a mere seven songs, no biography, and a mysterious-looking silhouette on the front cover. "I can't tell you much about H.E.R. just yet but give it a listen," the label said in a vague, one-line press release (via the Los Angeles Times).
Now, H.E.R. is a Grammy-winning artist and an inspiration to thousands of fans, including Rihanna, Janet Jackson, Drake, and Alicia Keys (via Oprah Mag) — though, she does still keep a bit of mystery by donning a pair of sunglasses no matter where she goes (via Elle). 
"[My look] has allowed me to make the music the focus, and for people not to care about the superficial things or who I'm associated with, what clique I belong to—all those things that don't matter," Wilson told Elle during a 2018 interview. "It's really made people focus on the music, and that's what's special about it."
H.E.R. is an acronym for "having everything revealed"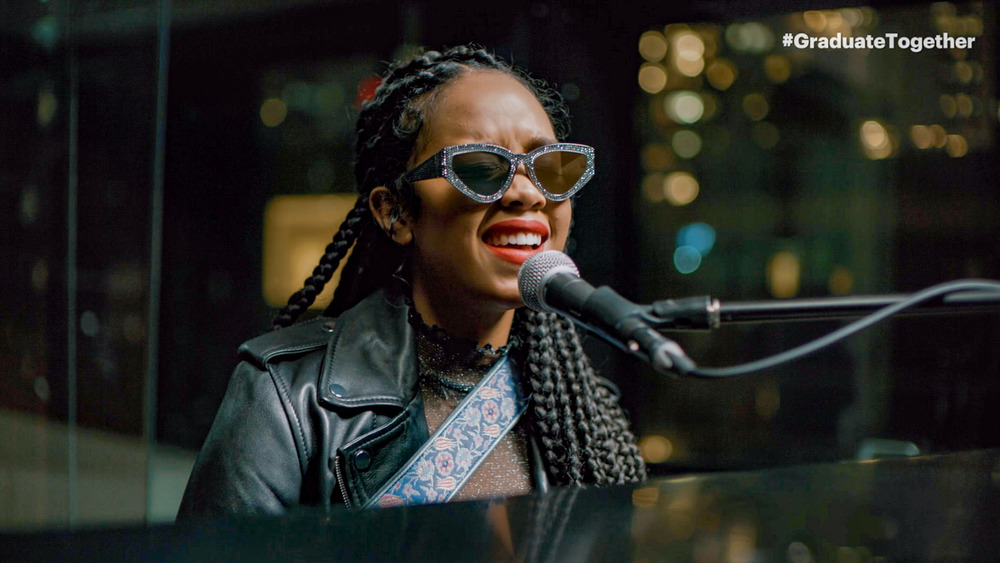 Getty Images/Getty Images
Ironically, Gabi Wilson's stage name stands for "having everything revealed," but unlike other artists who prefer to keep their identities under wraps, like Sia and the Pussy Riot, Wilson hides her identity so that her music can speak for itself (via Oprah Mag).
"I reveal who I am and my stories and my emotions, and music is an outlet for me. But it's all revealed through my music and my message," Wilson said in an interview with the 103.5 radio station. "Even though I don't show my face and I don't tell people who I am or more about me, it's — really, you get to know who I am in my music."
H.E.R. is nominated for Grammys in three categories in 2021, including "Song of the Year" for her song "I Can't Breathe." The 2021 Grammy Awards will air live on Sunday, March 14, 2021.