The Unbelievable Author Behind The Latest Kim Kardashian Tell-All Book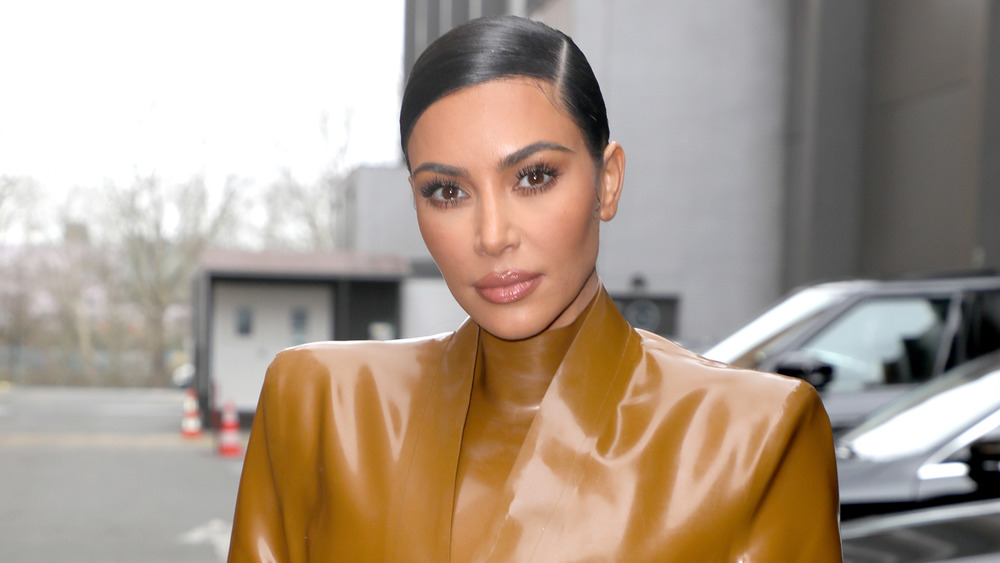 Pierre Suu/Getty Images
One disadvantage of being a major celebrity is that some people will want to profit from your success. One popular route they take is writing biographies — some unauthorized, others ghostwritten, and still others memoirs by folks who knew the celeb way back in the day. Cases in point: Ivanka Trump's former best friend and maid of honor wrote an article for Vanity Fair criticizing her for "aligning herself with her father's banana-republic administration," and a one-time BFF of Melania Trump went a step further by writing a whole book about how their friendship soured after she became first lady (via USA Today). 
Kim Kardashian has been a particularly ripe subject for authors. A search under her name on Amazon turns up not only the books she and her family have written, but also business-related titles (her branding power, success strategies, and her role in the "beauty culture"), coloring books, and even a parody book mashing up quotes from Kardashian and philosopher Søren Kjerkegaard. But the latest release to dish on the Keeping Up With the Kardashians star falls squarely into the You Can't Make This Stuff Up genre. According to the French edition of Closer, a man accused of robbing Kardashian of a fortune in jewelry has written a tell-all about the events.
The thief brags about his part in the daring Kim Kardashian robbery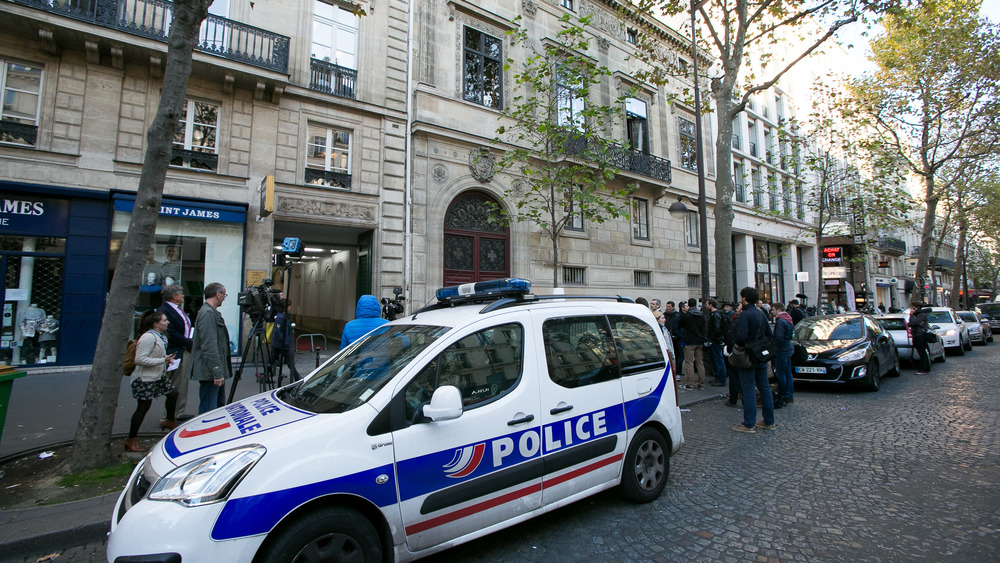 Marc Piasecki/Getty Images
J'ai séquestré Kim Kardashian — that's French for I Sequestered Kim Kardashian — is scheduled for publication on Feb. 4, 2021. It was written by Yunice Abbas, who is accused of being part of a team of burglars who robbed Kardashian at gunpoint in the Paris hotel where she was staying for Fashion Week in 2016. As translated by Page Six, Abbas brags that he and his accomplices made their way into the Hôtel de Pourtalès by dressing up as police officers and using elderly scouts to do surveillance because they were "as peaceful as they are anonymous."
The book reveals that Kardashian and her secretary tried to phone for help, but they "stubbornly called 911... Not very efficient when you are in Paris," writes Abbas. After tying up the reality star, the group swiped some $10 million worth of jewelry and made their getaway on bikes, but not before Abbas got an unexpected surprise. He reports that he put Kardashian's cell phone into his bag by mistake, and thought he was "hallucinating" when the phone rang and he saw singer Tracy Chapman's name pop up on the caller ID. 
Kardashian has yet to comment on the book, but one can only imagine what she thinks of it. In a 2018 TV interview, she described the ordeal as "horrific" (via In Touch Weekly) and added that it left her shaken and unmotivated to work for months. As for Abbas, he has been awaiting trial since 2017.