Jinger Duggar Vuolo's Latest Instagram Post Has Fans Worried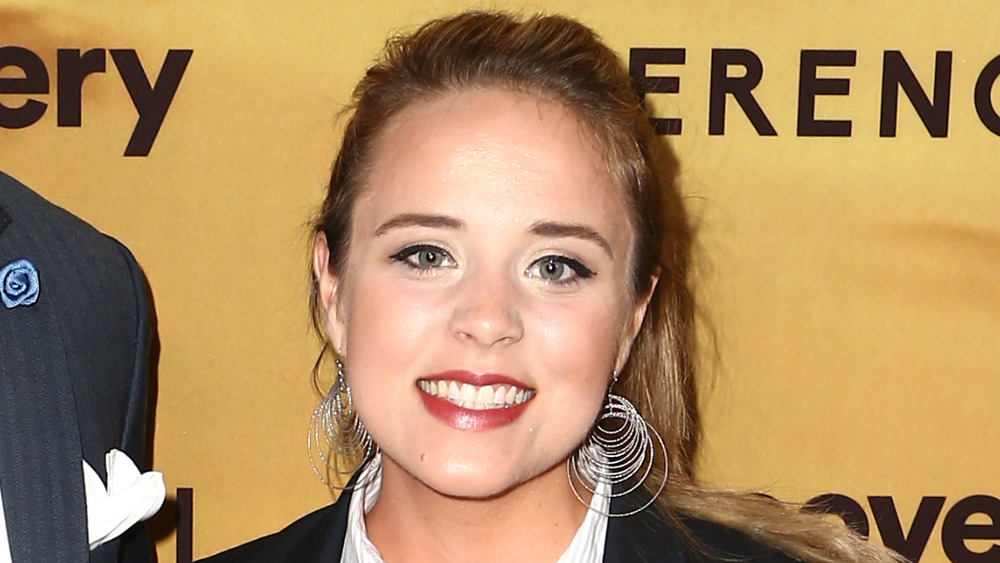 Tommaso Boddi/Getty Images
There's no middle ground when it comes to public opinion of the Duggar family. Some folks can't get enough of the ever-expanding 19 Kids and Counting clan,  because of their deep faith, traditional values, and fun group adventures. Then there are those who take issue with the Duggars' ultra-conservative Christian lifestyle and views on issues like abortion and LGBTQ+ rights. Skeptics also wonder whether the Duggars' lives are really as blissful as they appear. To some, it seems hard to believe that the kids are on board with their parents' restrictive house rules and philosophy on dating (favoring a supervised "courtship" process, with marriage being the end goal).  
Over the years, much of this speculation has focused on Jinger — Jim Bob and Michelle Duggar's sixth child and fourth daughter. According to CheatSheet, fans have been calling her the "rebel" of the family for ages, because her facial expressions seemed to show an independent streak. In addition to being the first Duggar to stray far from the home base in Arkansas — she and husband Jeremy Vuolo moved to Texas, and now live in Los Angeles — she was also the first daughter in the family to break their parents' dress code by wearing pants (via In Touch). In other ways, Jinger's a traditional family member: married at 23 with two young daughters, she spends her time raising her children and promoting her business of Christian-themed merch. 
But is the Duggar family's "rebel" content with her life? Fans aren't so sure.
Why fans think Jinger Duggar Vuolo's smile might not be genuine
Is Jinger Duggar's marriage to former pro soccer player Jeremy Vuolo truly a match made in heaven? As CheatSheet notes, her constant praise of her husband on Instagram has left some followers wondering whether she's trying to convince herself, as well as her audience. She also once promoted a book on her Instagram Stories that slams the self-love movement, telling readers they're inadequate and imperfect without God in their lives. This led Moms to ponder whether this signaled some self-doubt in this Duggar daughter's life.
Fans have also continued to read a lot into Jinger's expressions: One Instagram photo featuring her at the stove had followers clucking about dark circles under her eyes, while others compared baby bump pictures from her two pregnancies, claiming that she seemed less happy and healthy when expecting baby No. 2. So when Jinger posted a selfie in January 2021, with a perhaps too-wide smile and eyes that seemed more wistful than cheery, fans quickly checked in on her wellbeing and happiness, and encouraged the mom-of-two to take some time for herself. "You're masking your unhappiness," one person claimed (via In Touch), while another asked (per The U.S. Sun), "Are you ok? You look like you've been crying...or maybe you're just a tired mama."
For her part, Jinger has yet to respond on all the speculation, so concerned Duggar fans will have to wait till her next post to glean any new hints about her life.