People Are Loving This Classical Romance Series On Netflix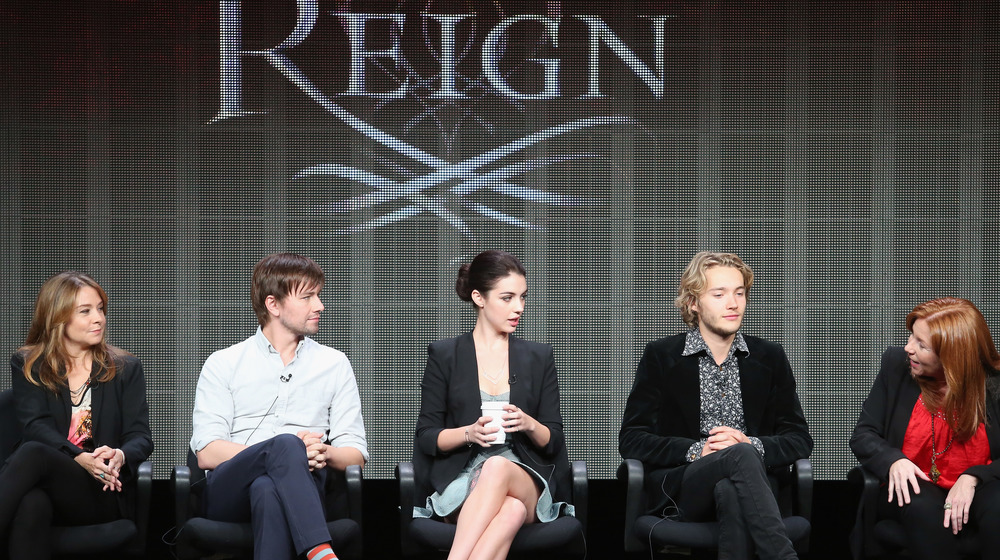 Frederick M. Brown/Getty Images
Any Bridgerton fans in the house? We are willing to bet the answer is a resounding "yes." Since its release on Christmas Day 2020, the steamy Netflix period drama has taken the world by storm — and promptly launched a flurry of social media reactions. However, since all eight episodes of the first season have been released, fans are anxiously awaiting the show's second installment. While Netflix has renewed Bridgerton for season 2, it will be a little while before it lands on the streaming service. 
In the meantime, let us present to you: Reign. Another period drama, the CW's hit series is set in Renaissance-era Europe and depicts the life of Mary, Queen of Scots (played by Adelaide Kane) — and all four seasons are available on Netflix. The show has been criticized for its historical inaccuracy, but that did not stop the series from becoming hugely popular. Currently, Reign holds an impressive 86% average for both Tomatometer and Audience Score on Rotten Tomatoes. 
Curious about Reign? Read on to discover why audiences have been going crazy for the Renaisssance drama that may have just paved the way for Bridgerton.
Reign's female characters keep the show alive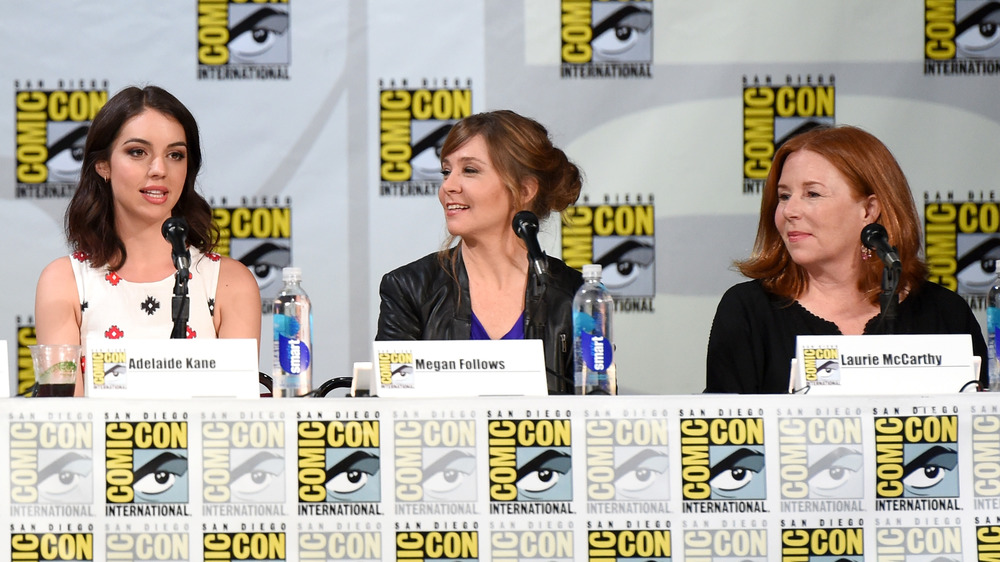 Ethan Miller/Getty Images
While Reign prioritizes romantic plot lines and aesthetics over historical accuracy, that does not mean the show holds no value. In an essay on The Mary Sue, Lacy Baugher says that, while the show is "basically Forever 21's idea of medieval prom come to life," the show's depiction of female characters deserves credit. "[Reign] was always committed to writing great women," she writes. "The female characters of Reign run the gamut in terms of social position, relationship status, ambition, and ability. But they all must work to wield power within a world that's been explicitly designed for men."
Others have pointed out that compromising historical accuracy is often done in order to captivate a certain audience, which is not necessarily a bad thing. An article posted by Legendary Women on Medium argues, "Yes, the show is clearly aimed at teenage girls...but why does that inherently make it bad? Why do we automatically stick our tongues out at any and all things associated with something a teenage girl might like? I began to see value in a show that tries to make female historical figures relatable to a younger female audience."
Reign might not appeal to history buffs, but that also seems to be the entire point. If you are looking for a fluffy distraction, this might be the show for you. Seasons 2 through 4 have the best audience response, so that might be a good place to start. Happy viewing!