Meghan Markle's Decision Not To Return To London With Harry Is Turning Heads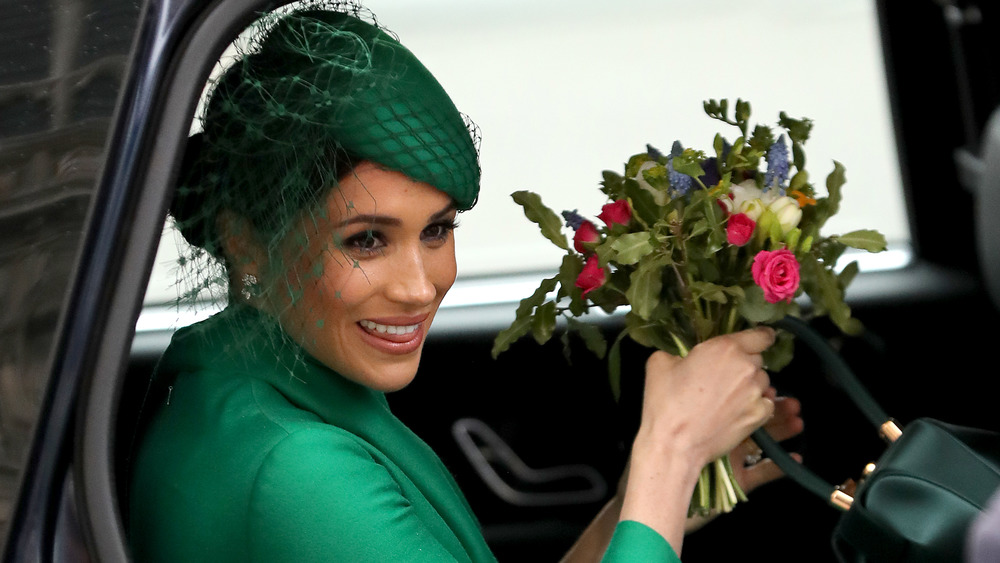 Chris Jackson/Getty Images
Nearly a year after the Duke and Duchess of Sussex officially removed themselves as "senior royals," it appears that the couple planned on returning to Prince Harry's home country at some point for royal events. Apparently, this summer's festivities may be too soon for his bride, Meghan Markle.
After continued reports of tension and rifts, many looked forward to Prince Harry's reunion with his brother, Prince William and his wife, Kate Middleton. Since this summer marks Prince Philip's 100th birthday, the unveiling of the Princess Diana statue at Kensington Palace that her sons commissioned and the trooping of the color ceremony, many believed that the season would be the perfect time for the royals to meet after their time apart. But, Page Six reports that the reunion won't include the whole family. In fact, both Meghan Markle and their son, Archie, will likely stay behind in Los Angeles. 
While it may appear to be the snub of the century, The Daily Mail reports that the decision comes as a practical one. Beyond the uncertainty around COVID-19 travel restrictions, the couple's appearance at big events could create a media frequency, the outlet explains, and the pair don't want to overshadow such important occasions in the family. Since Prince Harry and Meghan Markle haven't been in the UK for over a year, their arrival would certainly cause a stir and attract a lot of attention.
Insiders remember the icy appearances between the royal couples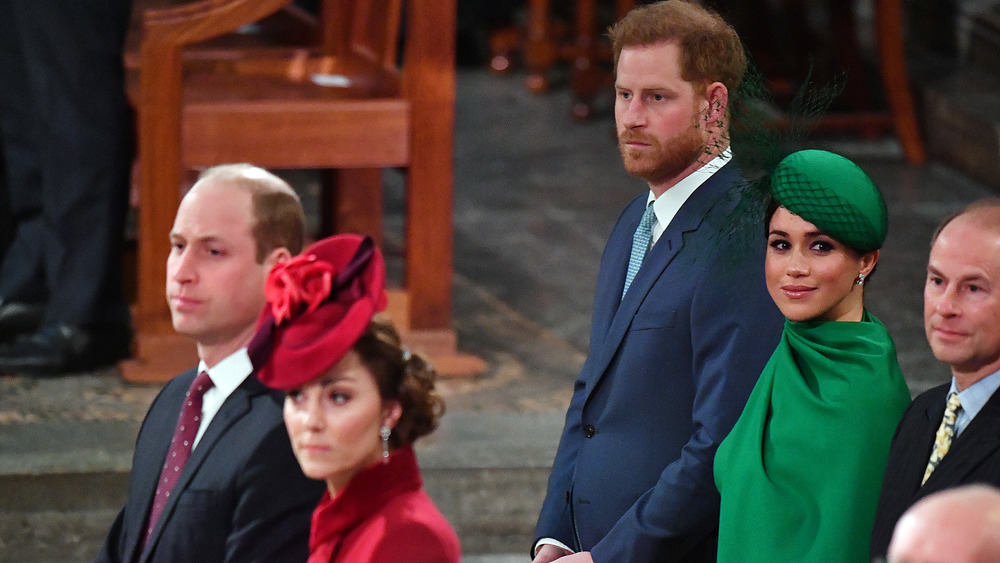 Wpa Pool/Getty Images
The peering eyes of the public seem to be the main reason that Prince Harry will appear alone this coming summer. The Daily Mail reports that those close to the family don't want a "repeat of the Commonwealth service," in which Prince William and Kate Middleton's icy reception of the younger royals made headlines last year. Since the brothers haven't seen each other in person since around that time, many think that such public occasions may not be the best venue for Meghan Markle's return.
According to People, the royal couple moved to Canada's Vancouver Island shortly after the service and then settled in Meghan's hometown of Los Angeles. It appears that heading back to California was always in the works for the couple since they announced their decision to step back from royal life. With her friends and family stationed there, it appeared to be the perfect place to raise their son Archie, who will turn two years old in May, according to The Sun.
While the couple's travel plans may change, as of right now, the royal reunion will have to wait. Combined with the pandemic, the return of Britain's second son seems to be on shaky ground.