This Is Why Jared Kushner Was Nominated For A Nobel Peace Prize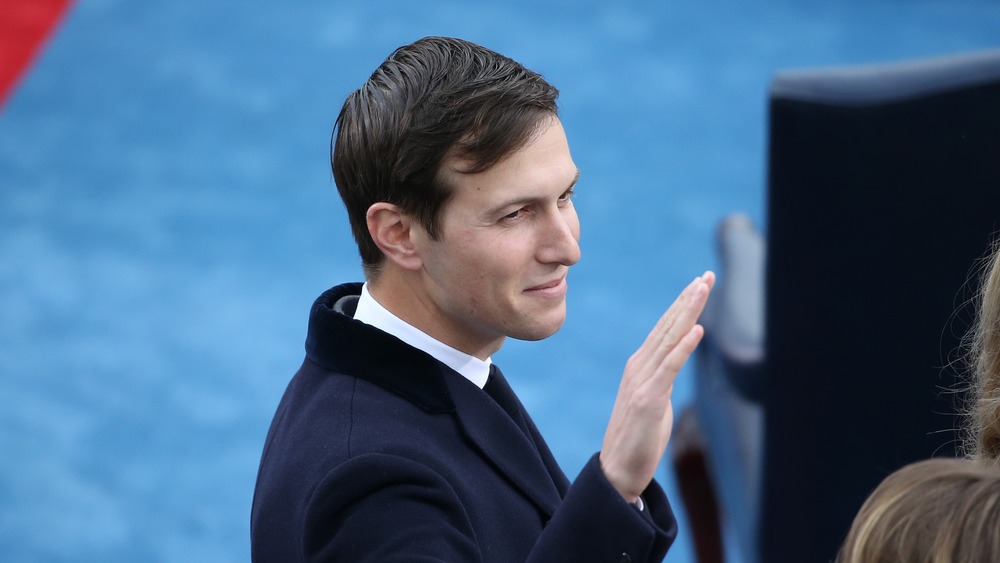 Bloomberg/Getty Images
Jared Kushner, son-in-law and former White House advisor to Donald Trump, and his deputy Avi Berkowitz, were key players in negotiating agreements between Israel and Arab countries like the United Arab Emirates, Sudan, Bahrain, and Morocco during the Trump presidency (via Reuters). Creating peace in the Middle East has been a sensitive global issue for decades, and so any politicians, envoys, and ambassadors assigned to help keep peace or negotiate deals in the region tend to be highly valued and fairly well respected. Because Kushner and Berkowitz managed to broker four normalization deals between Israel and Arab countries, which were known as the "Abraham Accords," both Kushner and Berkowitz now find themselves nominated to what is perhaps the highest diplomacy award in the modern world: the Nobel Peace Prize.
The pair was nominated for the award by American attorney Alan Dershowitz, a professor emeritus of Harvard Law School, who also happened to defend Trump at his first impeachment hearing. Dershowitz nominated Kushner and Berkowitz for successfully securing the deals that Reuters called the "most significant diplomatic breakthroughs in the Middle East in 25 years."
Dershowitz expected controversy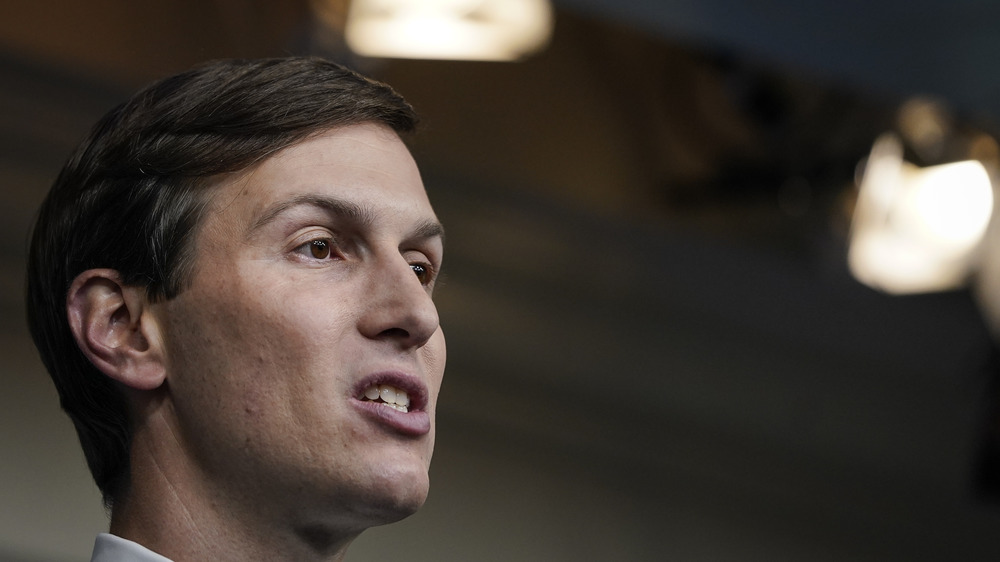 Drew Angerer/Getty Images
Feeling a little shocked at the nomination? You're not alone, and the attorney who nominated Kushner is aware that his nomination may be seen by many as controversial. In an effort to pre-empt such protests, the letter Dershowitz wrote recommending Kushner for the important prize read in part, "The Nobel Peace Prize is not for popularity. Nor is it an assessment of what the international community may think of those who helped bring about peace. It is an award for fulfilling the daunting criteria set out by Alfred Nobel in his will" (via Forbes).  
The United States State Department Website says of the Abraham Accords, "We encourage efforts to promote interfaith and intercultural dialogue to advance a culture of peace among the three Abrahamic religions and all humanity... We believe that the best way to address challenges is through cooperation and dialogue and that developing friendly relations among States advances the interests of lasting peace in the Middle East and around the world" (via The Hill).