Why Prince William Has Harsh Words For The Soccer Community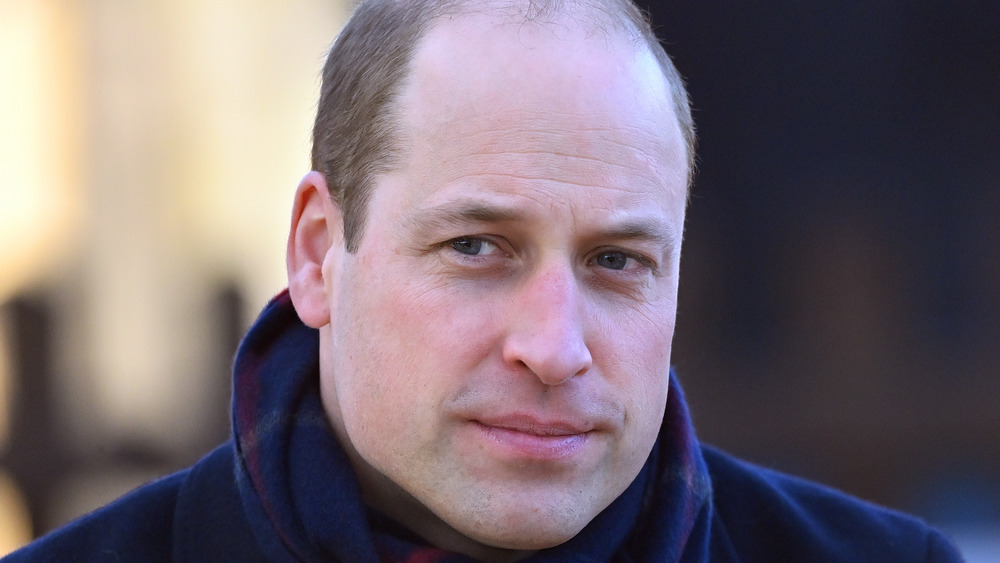 Pool/max Mumby/Getty Images
Prince William has long been an avid fan of soccer — or, as the sport is called in the U.K., football. Soccer website Goal noted that he's been a supporter of the team Aston Villa for most of his life, and that he's also been the president of the Football Association (FA) since 2006.
Prince William may love the sport, but he's not afraid to call out the soccer community. He recently criticized people involved with the sport, and had harsh words for everyone from the players themselves to the fans. The subject of Prince William's Twitter rant? Racism.
"Racist abuse – whether on the pitch, in the stands, or on social media – is despicable and it must stop now," the royal kicked off the Twitter thread from the account he shares with his wife, Kate Middleton. He continued, "We all have a responsibility to create an environment where such abuse is not tolerated, and those who choose to spread hate and division are held accountable for their actions. That responsibility extends to the platforms where so much of this activity now takes place."
Racism is a big problem in the soccer community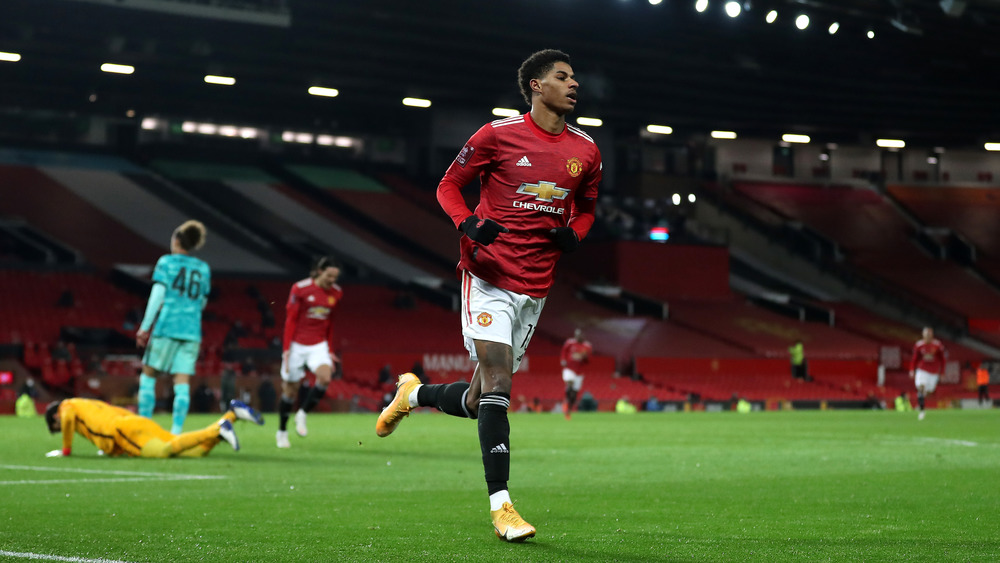 Pool/Getty Images
Prince William concluded the thread with a final tweet, writing, "I commend all those players, supporters, clubs and organizations who continue to call out and condemn this abuse in the strongest terms."
Prince William's comments came after soccer player Marcus Rashford came forward about being harassed online. "Humanity and social media at its worst," he tweeted. "Yes I'm a black man and I live every day proud that I am. No one, or no one comment, is going to make me feel any different. So sorry if you were looking for a strong reaction, you're just simply not going to get it here"
The world's most popular sport has long been plagued by racism, with some calling the rise in racist incidents over the past few years an "epidemic." Piara Power, who runs the anti-racism group Football Against Racism in Europe, spoke to ABC News in 2019 about the alarming wave. "People are now saying things that perhaps even five years ago they would have hesitated to say in a public space," he said, adding, "They are often using language of intolerance, scapegoating minority communities. A lot of this is spilling over into football."