The Truth About Queen Elizabeth's Grandson-In-Law, Mike Tindall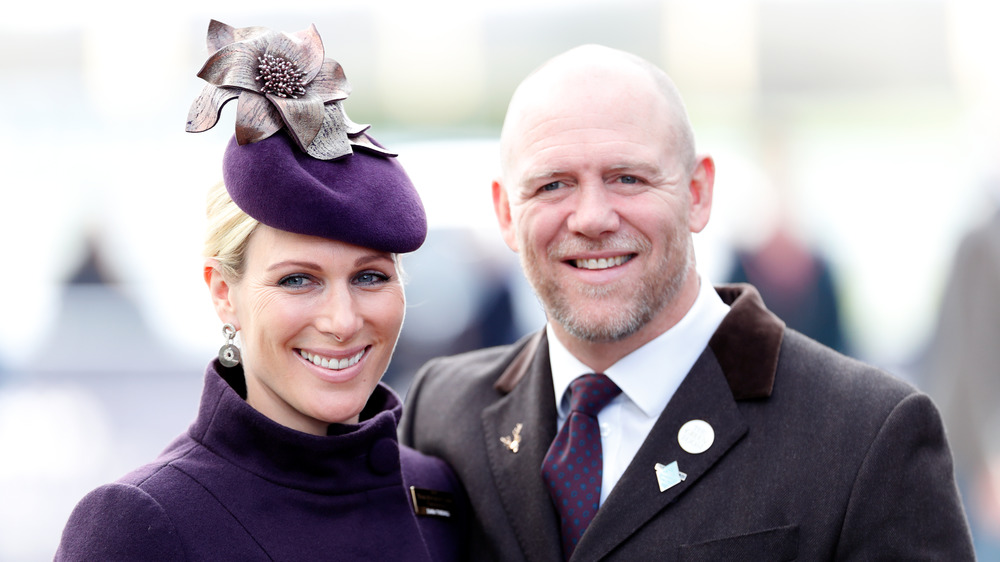 Max Mumby/indigo/Getty Images
Many of Queen Elizabeth's descendants married high-profile people, such as Prince Harry, who married actress Meghan Markle. Then there's Princess Beatrice, who married wealthy businessman Edoardo Mapelli Mozzi. The queen's granddaughter, Zara, also married a well-known figure: Mike Tindall.
Mike is a skilled athlete who played professional rugby for England, and it was the sport that helped them meet as Mike was set up with Zara by one of his teammates. Sparks flew from their very first meeting, but Mike admitted (via the Mirror) that "it wasn't love at first sight" as he "wasn't looking for romance" at the time. Still, a romance between the two started brewing. "There was something there," said the athlete.
Their relationship blossomed, and it soon became clear that they were meant to be. "I've never been in love before," Mike told the Daily Mail in 2007. "But Zara is the love of my life. No doubt."
Not everyone was thrilled when Mike Tindall started seeing Queen Elizabeth's granddaughter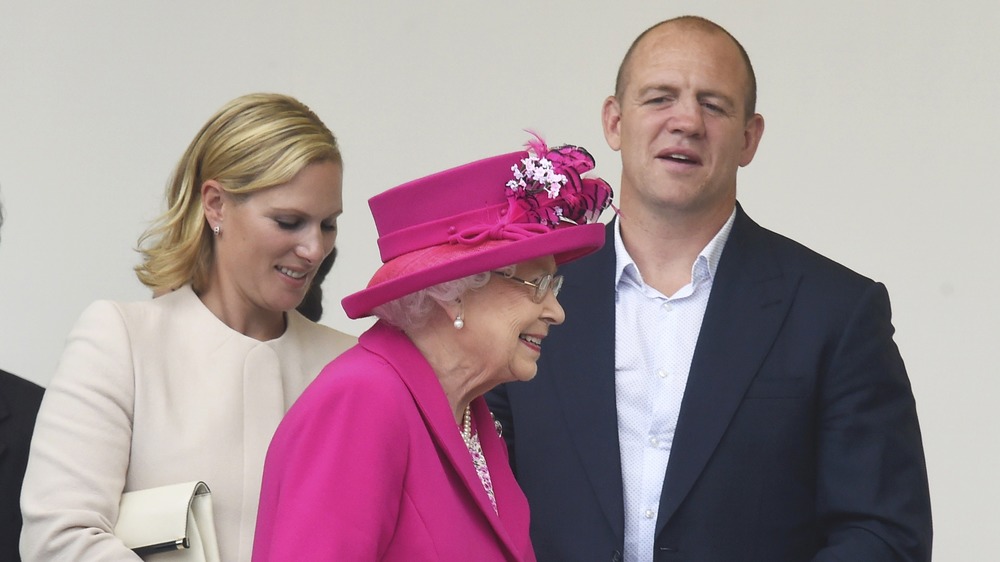 Wpa Pool/Getty Images
While Mike and Zara were in love, not everyone was pleased with the match. Mike's working-class background was a stark contrast from Zara's royal roots. To some, this was a testament to the power of true love. "Our experience... is that commoners bring excitement, and the people love the fairy-tale factor in these romances," historian Jens Henner told The Telegraph.
Yet others couldn't get over the class differences between the two, including Mike's own grandmother. "In her day, royalty married royalty and she thought the wedding would be shunned," Mike's dad told The Sunday Times (via Marie Claire).
None of that mattered to Mike, though, who told the Daily Mail that Zara's family was very accepting of him. "I'd love Zara if she worked behind a check-out at Tesco," he told the outlet. "She just so happens to be Princess Anne's daughter. But it's not hard for me. The royals make it easy by being so normal... It wasn't such a leap for me to enter her world."
Mike Tindall is a doting dad living a normal life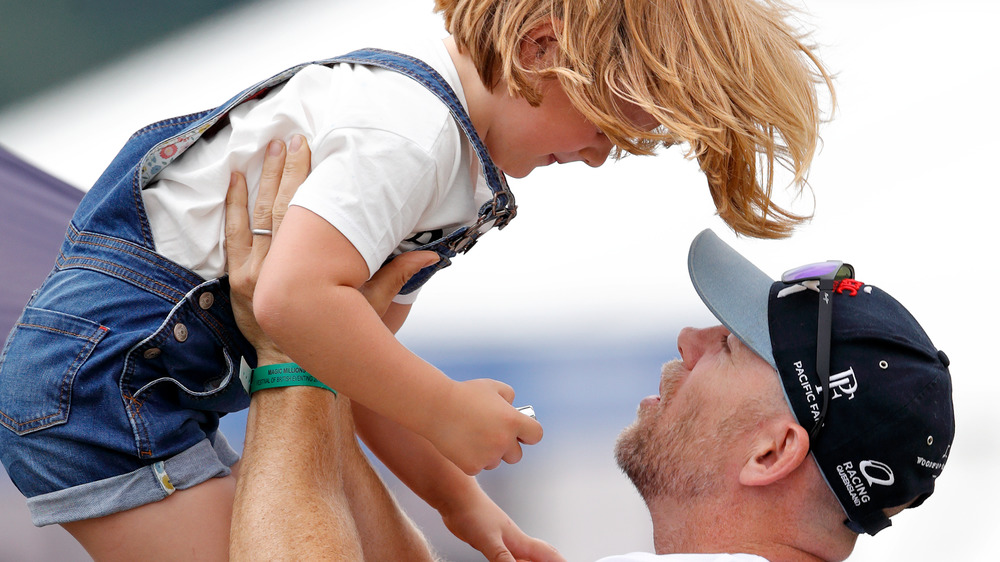 Max Mumby/indigo/Getty Images
Mike and Zara are doting parents of two kids, Mia and Lena, and have a third on the way. "It was always an interesting question whether we'd go for a third and I think both of us wanted a boy, so hopefully we'll get one," he told The Times (via People). "We're not finding out — I think it's better that way. At the end of the day, you're just happy if it's got ten fingers and ten toes and it's healthy."
The family lives a pretty normal life, despite their royal connection, so the Tindall kids are largely kept out of the spotlight. Mike's dad told The Sunday Times (via People) that Mike and Zara are able to live more privately as Zara's mother, Princess Anne, opted for her kids not to be given royal titles. "Zara always says she's so pleased she wasn't given a title," he said.