How Nicola Coughlan Accidentally Injured A Co-Star On The Bridgerton Set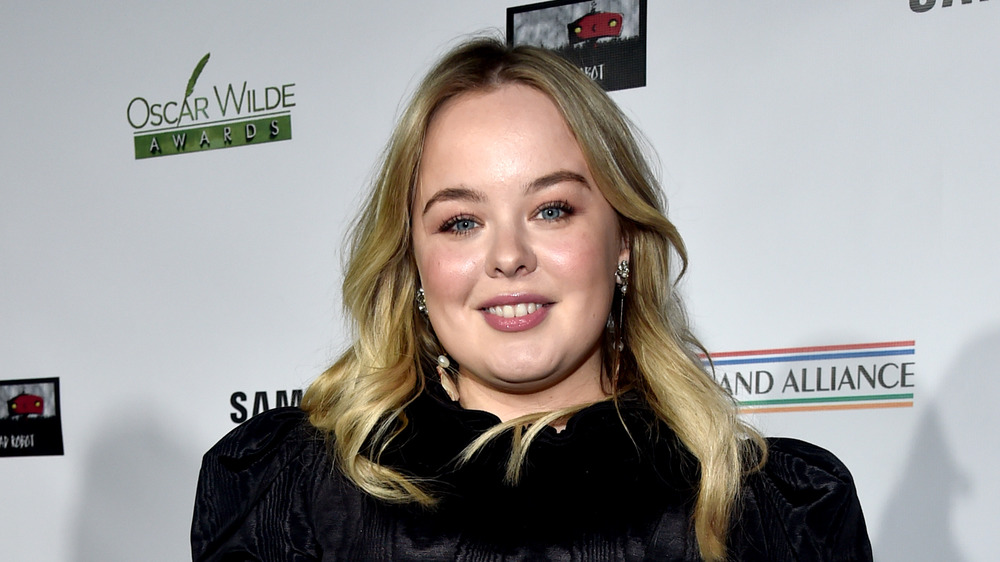 Alberto E. Rodriguez/Getty Images
It turns out that Daphne wasn't the only one throwing punches on Bridgerton. Two of the show's stars, Nicola Coughlan and Claudia Jessie, also got into a bit of a scuffle on set — sort of. While Daphne definitely meant to punch Nigel on screen — and it was well deserved — Coughlan didn't actually mean to injure her co-star in the behind-the-scenes incident. What exactly went down?
Coughlan relayed the whole story on The Kelly Clarkson show. "So, it was my first day on set and it's quite terrifying getting a big Shondaland Netflix job, you think, 'I just don't want to screw this up," said Coughlan, who plays Penelope Featherington on the series. "So they said to me, 'You're very tiny, let's put you in heels... It became evident pretty quickly that with the corset and the heels my balance was not so amazing."
Struggling to stay upright in the heels, Coughlan ended up falling more than once.
Nicola Coughlan adored her Bridgerton costumes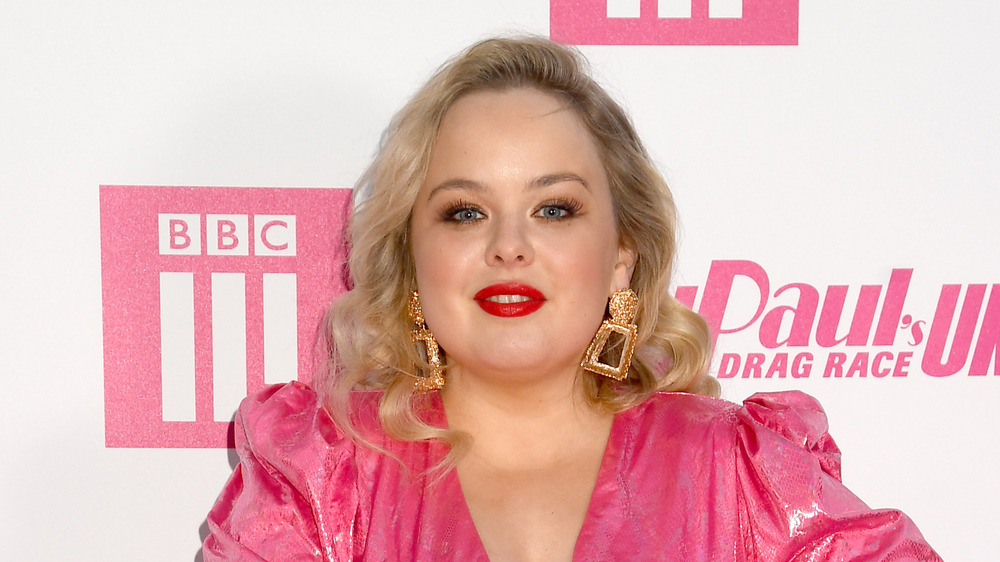 Dave J Hogan/Getty Images
"And the third time I was holding a parasol, which in the wrong hands is a deadly weapon," she said. "And I fell forward and stabbed Claudia Jessie, who plays Eloise Bridgerton, in the hand and she just started bleeding. But she's still my friend!"
Aside from her ill-fated high heels, Coughlan loved the costumes she got to wear on Bridgerton. "Everything was made from scratch as well, so literally every costume that you see on screen was made for that person," she told Who What Wear. "It's a level of detail that is mindblowing. I loved it."
She added, "The thing is, I know my looks were really over-the-top, but I thought they were beautiful because there would be little details in them that you don't even see on screen. One of them had this silk ribbon lining it, and it just felt like butter. It's the most beautiful materials, and then you have these feather headdresses and the tiaras."