Married At First Sight's Cortney Hendrix Tells Us Why She And Jason Carrion Split - Exclusive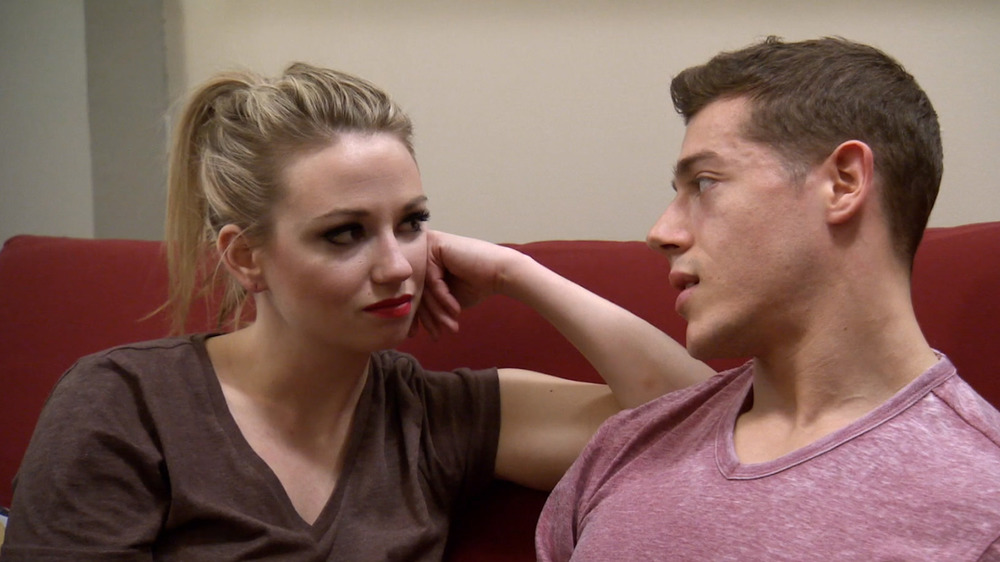 Lifetime
When it comes to her reality show marriage, Cortney Hendrix has no regrets. Through her experience on Married at First Sight, she was matched to — and quickly fell in love with — Jason Carrion. The pair enjoyed a natural chemistry that was apparent from the moment they met at the altar in March 2014. 
Although love and a shared set of values always remained at the center of the marriage, there were also obstacles, which caused some on-air quarrels that Cortney wasn't proud of in hindsight. And in one of the most devastating breakups in the show's history, the couple called it quits in 2019, with Cortney announcing her divorce on Instagram. "We have decided together to move on in different paths, but that doesn't mean we don't have love for each other. He will always have a special place in my heart and life," she wrote. During the difficult time, Jason made a statement to People, saying, "It is with a heart full of sadness that me and Cortney have decided to separate. We fell deeply in love, and had very much a fairytale story being married as complete strangers ..."
So what caused the pair to ultimately go their separate ways? The List spoke with Cortney to learn what happened to cause their eventual split. "It just really came down to, the things I wanted in life no longer matched up with things he wanted in life," she explained. Soon after things went south, the former reality show stars moved on with other people — and by 2020, both were remarried (via People).
Although they sadly have no contact, and Cortney says it has come to the point where Jason is just "someone that I used to know," she knows in her heart that it's for the best that they don't communicate. "I think that's probably the healthiest," she said. 
Although Cortney and Jason shared many similarities, there were also some differences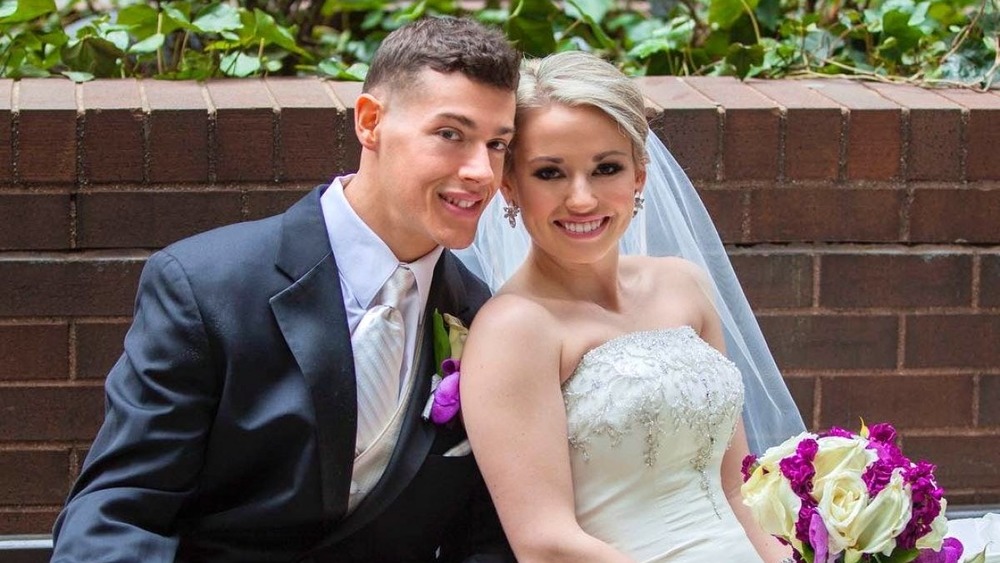 Lifetime
Cortney Hendrix believes that it was because of her honesty during the show's extensive casting process that she was 'well matched' with Jason Carrion. The former reality star went on to enumerate the commonalities they shared, which included their devotion to religion. "It was very important to me that faith and God be the center of a marriage," she said. And because the then 26-year-old knew she wanted have a family someday, she made it clear that her future husband had to be on board with baby making. "They had to want to be a father because I want to be a mom and that wasn't something that I was willing to negotiate," she added. 
But it was ultimately their differences that pushed the new couple apart. One major point of contention that arose was deciding where they'd live once they had children. "This was something we went back and forth on, for a long time," Cortney said. On Married at First Sight: The First Year and Married Life, Cortney made it clear that she wanted to raise her family back home in North Carolina and her Brooklyn-born hubby wanted to remain in New York.
Cortney Hendrix says it was difficult being a first responder's wife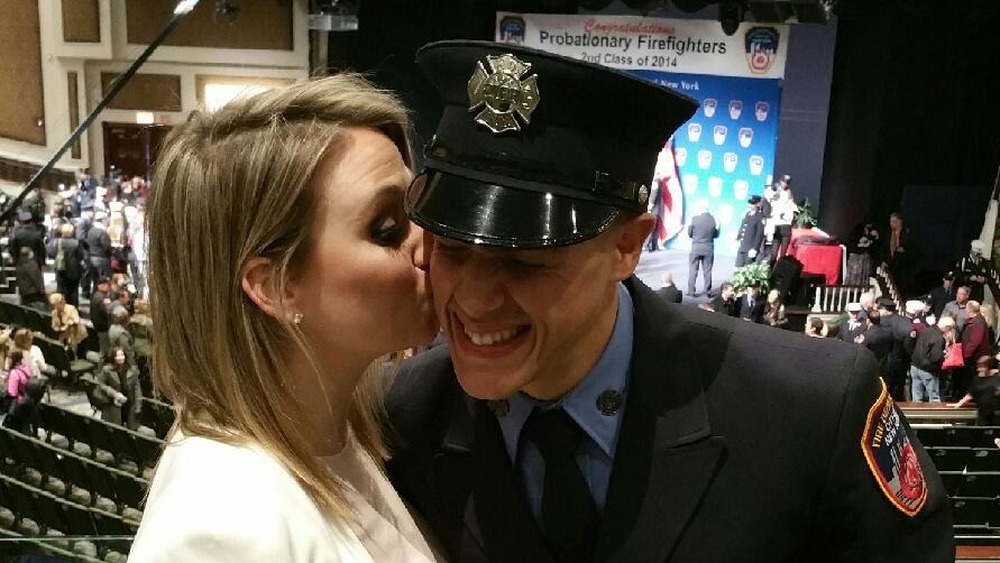 Courtesy of Cortney Hendrix
The spinoff show Married at First Sight: The First Year began with Cortney Hendrix and Jason Carrion at the six-month mark in their marriage. The series chronicled their everyday life as husband and wife. And for all the cute moments they shared, they also had their fair share of hurdles, one being their vastly different schedules. After only a few short months of wedded bliss, Jason entered into the fire academy and was working up to 13-hour days. As for Cortney, she was hustling to grow her business as a freelance makeup artist. "And there were lots of times ... of passing each other in the night," she said. 
Viewers' hearts broke as they watched Jason leaving for work at the crack of dawn, and Cortney, still half asleep, asking him to come back to bed to snuggle. "I didn't react, as well as I thought I would be being a first responder's wife," Cortney admitted. Besides the mornings alone, she spent many nights away from Jason, and had to make decisions on how to spend her time. "I also came to kind of a crossroad where I had friends who were single, I had friends who were in relationships," Cortney explained. Understandably, she didn't want to be alone in their Brooklyn apartment, but being a married woman, she was torn over what was appropriate. "And I had to decide, okay, the nights that Jason was at work ... Was I going to be going out to the clubs still?"
Although Cortney supported Jason's profession, she struggled with the fact that it kept them apart. While it was par for the course, Cortney found it hard to get used to being the wife of a first responder. "And some days I was okay with it, a lot of days I wasn't. And you have to be okay with it. There is no if, ands, or buts."
Cortney and Jason had different love languages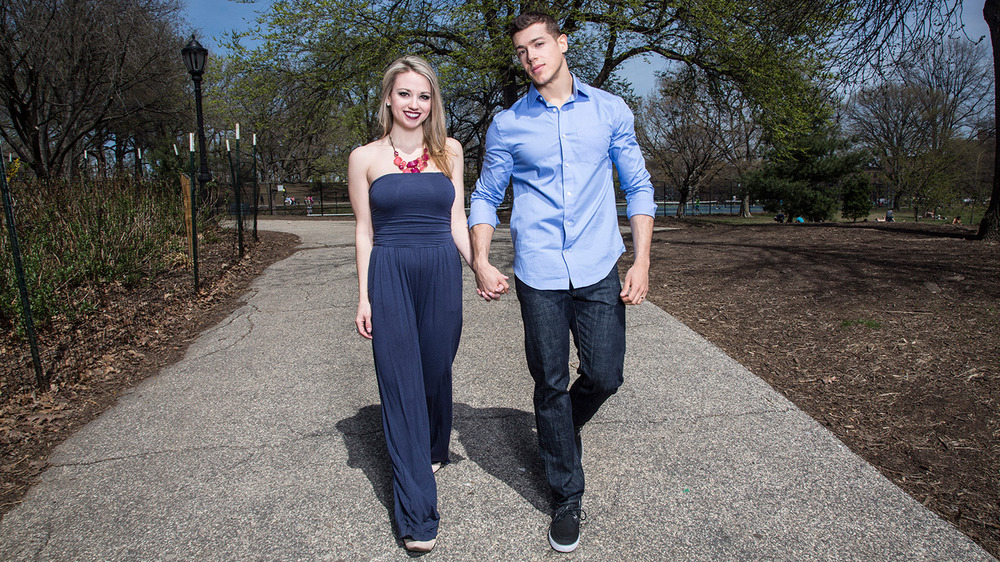 Lifetime
The couple never doubted their mutual affection for one another. And if we want to put an exact time on how long it was before they said the L word, according to the former Married at First Sight wife, it took her approximately four weeks to fall in love with her husband. "I knew I loved him when I started crying in an interview about his mother," she explained. "I knew he didn't accept how sick she was and him going through that pain and having such uncertainty was so hard." As for her other half, Jason told his new wife he loved her after his mother passed away, which was two weeks after filming ended (via YouTube).
For the lovebirds, falling in love was the easy part. But what Cortney quickly came to realize is that her love language was very different from that of her husband. "I accept love best through quality time and physical touch," she said. "Jason accepted love best through acts of service and gifts."
Cortney believes that she was only meant to be with Jason for a season of their lives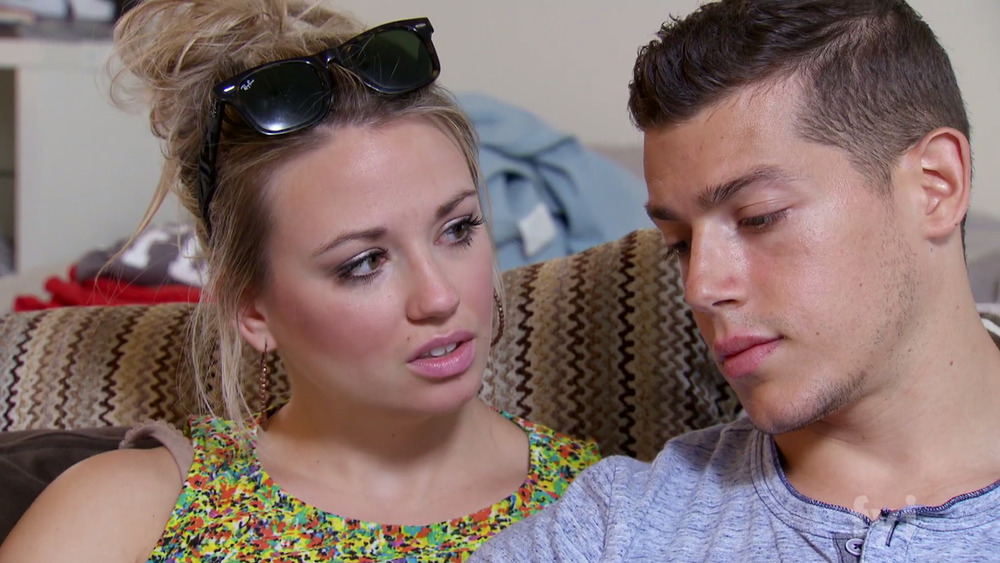 Lifetime
Even though they ultimately divorced, Cortney doesn't regret getting married to Jason. "I honestly do not have regrets about it. I really view it as we were in each other's lives for the season we were meant to," she said. 
When asked to expand on what she meant by that, she said, "In such a short amount of time, we experienced a lot of trauma together and huge life changes." She went on to explain that Jason had to go through the death of his mother, being newly married to a stranger, and then starting the fire academy. "Throwing in finding the time to move and my own job difficulties, then add a spinoff show and me working through my own trauma — there was a lot in just a few months," she admitted. 
All those hardships and obstacles weighed heavy on the new couple, but they worked through them together. "There were certain things that happened that I helped him get through, certain things that happened that he helped me get through. And we really balanced each other out," she said. "And we fought for each other and fought for our marriage for a really long time." The silver lining is that they both grew from the experience. And although they are no longer married, they can still use the lessons they learned together in their new lives.
Catch Cortney and all previous seasons of Married At First Sight on Lifetime. Plus, new episodes of season 12 are now airing Wednesdays at 8 p.m. EST.