What We Know About The New Documentary On Dr. Fauci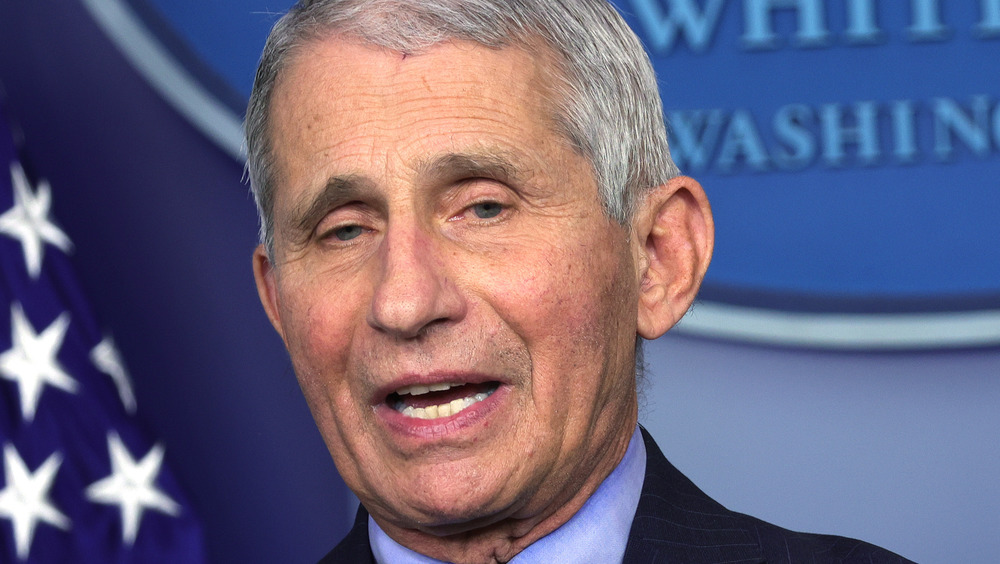 Alex Wong/Getty Images
Over the past year, Dr. Anthony Fauci has become a household name as he leads the U.S. fight against the COVID-19 pandemic. But Fauci, age 80, has had a long and fascinating career that began decades ago — and a new documentary from National Geographic titled Fauci will take a look back at his personal and professional life, according to Deadline.
Dr. Fauci has served as an adviser to seven U.S. presidents and guided the country through multiple pandemics, beginning with the 1980s AIDs crisis. He also saw the country through SARS and Ebola.
According to Deadline the documentary will feature interviews with a wide variety of people who have worked with and been treated by Fauci, including Bill Gates, George W. Bush, Susan Rice, AIDS activists, and former patients. Family and friends will also be interviewed to shed light on Dr. Fauci's personal life. The first trailer has already been released and can be viewed on YouTube.
The documentary about Dr. Fauci will be directed by Emmy winners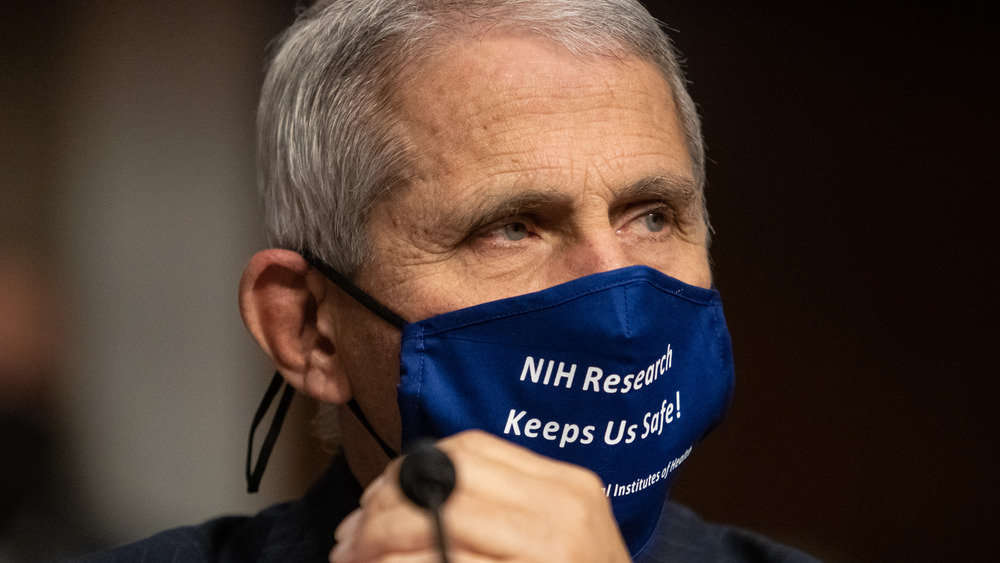 Pool/Getty Images
John Hoffman and Janet Tobias, the directors of Fauci, are both Emmy winners — so the material is in good hands. "There is only one Dr. Fauci, and it is an incredible privilege to bring his inspiring, lifelong quest to cure disease and prevent outbreaks, to viewers around the world," Hoffman and Tobias said in a statement, according to The Wrap. "This film will be an unprecedented, intimate portrait of our nation's greatest public servant, whose relentless pursuit of truth and devotion to science has never been more important."
Carolyn Bernstein, EVP of scripted content and documentary films for National Geographic, also released a statement expressing gratitude to Dr. Fauci and excitement to share more of his work in the documentary. "Dr. Fauci has become a household name because of COVID-19, but what people may not realize is the heroic and integral role he has played in shaping our national response to serious health crises for more than 50 years," said Bernstein. "We couldn't ask for better partners than John, Janet, Dan and Liz to bring audiences this inside look at the man behind the legacy, and we hope his remarkable story will inspire a new generation to pursue public service with the same commitment and verve."
A release date for Fauci hasn't yet been announced.