Here's How Tom Brady And Gisele Bundchen Actually Spend Their Fortune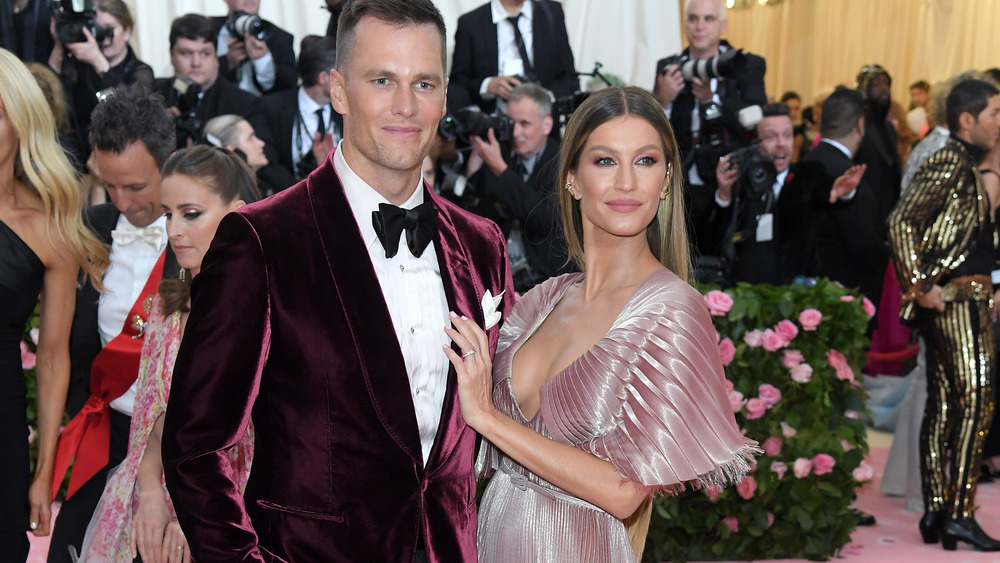 Karwai Tang/Getty Images
Tom Brady and Gisele Bundchen have been married since February of 2009, and have built quite the life together thanks to their ridiculously successful respective careers. Brady was the absolute hero of the New England Patriots, and lead the team to six Super Bowl championships before signing with the Tampa Bay Buccaneers for $50 million and $9 million in incentives (via NPR). Meanwhile, Bundchen has been a top model for so long that she was actually the highest paid model on the planet for ten consecutive years, and between June 2017 and 2018 alone earned $10 million for her modeling work (via Boston.com). 
With an estimated net worth of $580 million, the power couple lives a rather fabulous life and provides their kids with the very best (via Business Insider). When the duo left New England so that Brady could be present for this year's football season with his new team, the two bought a waterfront home on Indian Creek Island for a cool $17 million. The estate is 5,000 square feet. According to Business Insider, this made the couple neighbors with other upper crust Miami residents in the exclusive "Billionaires Bunker" neighborhood, including Adriana Lima and Ivanka Trump.
How else the couple spends their money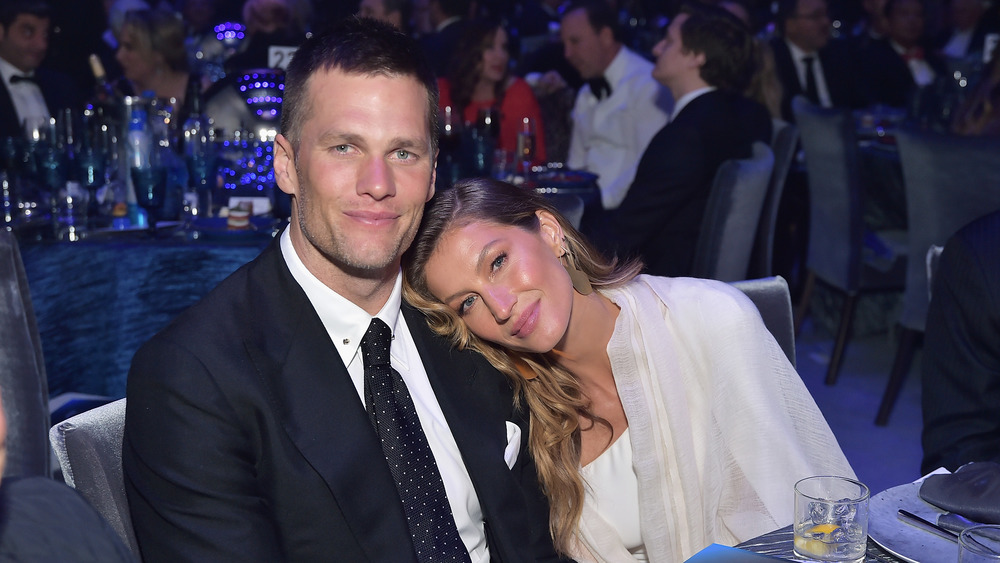 Stefanie Keenan/Getty Images
What would a high-end life in the Sunshine State be without a boat? Brady and Bundchen also shelled out a few million bucks for their own private boat that they lovely named Viva La Vida, which, aside from being the name of a hit Coldplay, album means "live life." Reportedly, the couple also has a $20 million waterfront apartment in Tribeca with an astounding view (via Business Insider). But buying lavish homes isn't the only way the couple spends their money; they are also particularly charitable and pay some of their wealth forward to good causes.
Soon after signing with Tampa Bay, Brady and Bundchen donated 750,000 meals to Feeding Tampa Bay, a non-profit that fights hunger and food insecurity (via masslive.com). Similarly, Brady partnered with the aviation company Wheels Up to support an initiative which aimed to give meals to 10 million people facing food scarcity due to the COVID-19 pandemic. In 2018, Bundchen donated $432,925 to the Luz Foundation, which is a nonprofit Gisele created with the mission "to empower young women both mentally and physically through its sponsorship of various self-esteem-building programs" (via New York Post and Britannica).