Donald Trump Jr. Reveals His True Feelings About Mitt Romney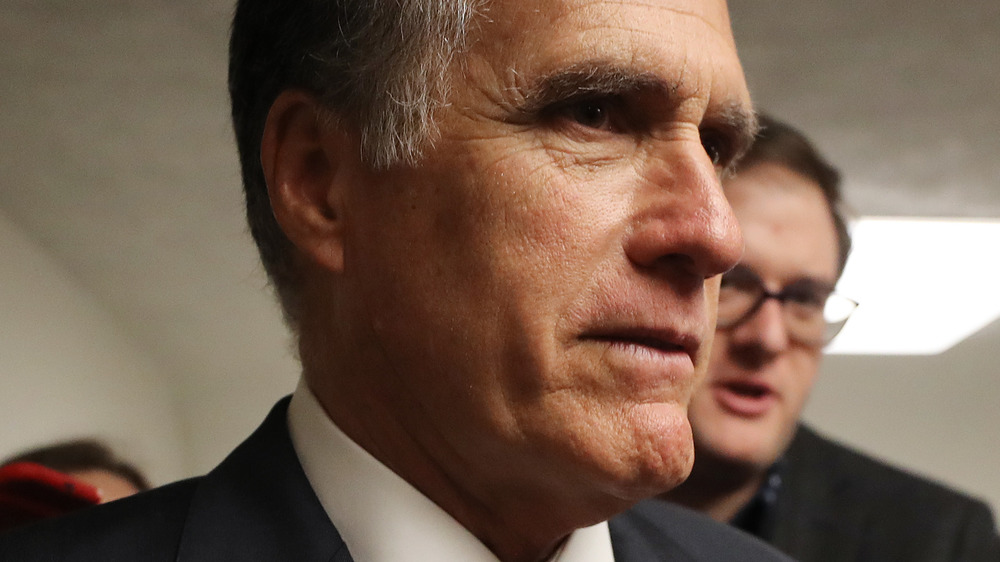 Mario Tama/Getty Images
There's been a lot of members of the Republican party sharing their opinions since the attack on the Capitol in mid-January. And no one shares their opinions quite like former President Donald Trump's children. Most recently, it's been Don Jr. sharing his feelings on Mitt Romney.
Romney is one of few Republicans who has spoken out on how to deal with congresswoman Marjorie Taylor Greene, whose controversial antics have led many calling for her to lose her seat. "Our big tent is not large enough to both accommodate conservatives and kooks," the Utah senator said, per HuffPost political reporter Igor Bobic.
The Hill also quotes Romney as saying, "I think we should have nothing to do with Marjorie Taylor Greene, and think we should repudiate the things she said and move away from her." Don Jr. shared his take on Romney's opinion on Twitter shortly thereafter. The 43-year-old retweeted The Hill's coverage, noting, "Most in the GOP feel that way about Mitt."
It's not the first time Don Jr. has criticized the senator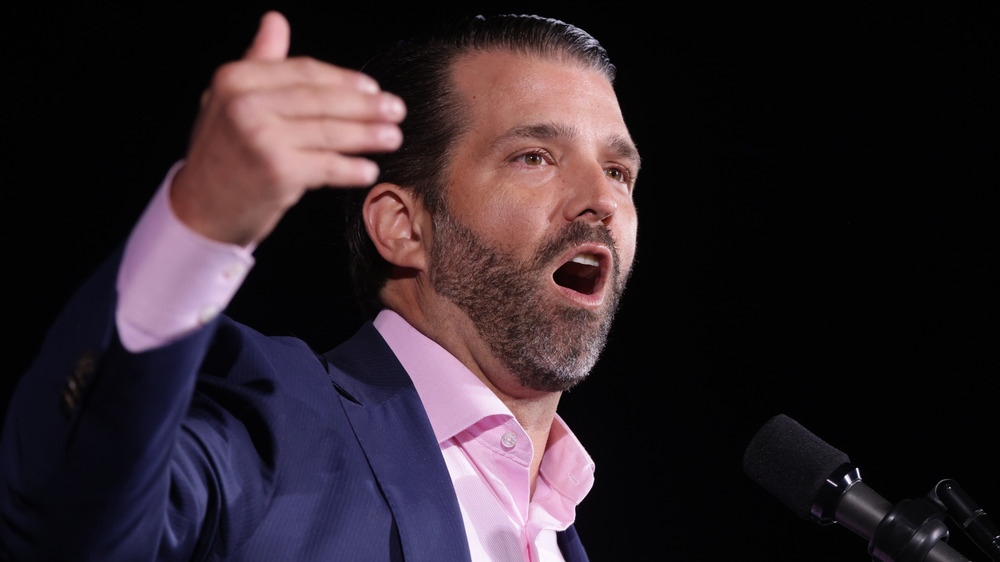 Alex Wong/Getty Images
This time last year, Donald Trump Jr. was also airing his grievances toward Mitt Romney. When the Utah senator revealed he would vote to impeach in Trump's first impeachment trial in February 2020, the former president's namesake was none too pleased. Romney was the first GOP senator to come forward with the conclusion, making him the first ever to vote to impeach a president of his own party (per Vox).
"Mitt Romney is forever bitter that he will never be POTUS. He was too weak to beat the Democrats then so he's joining them now," Don Jr. tweeted at the time. "He's now officially a member of the resistance & should be expelled from the @GOP." Later, he started using the hashtag #ExpellMitt while retweeting others who agreed with him. "Mitt should be expelled from the @SenateGOP conference. #expelMitt," he wrote in another tweet.