The Truth About Amazon's New CEO Andy Jassy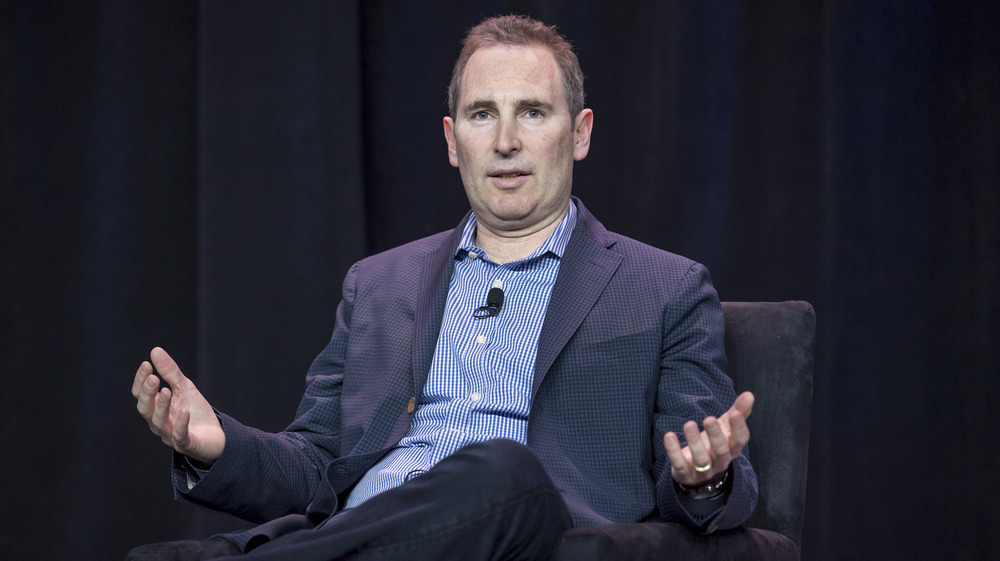 Bloomberg/Getty Images
On Tuesday, Feb. 2, Jeff Bezos announced that he was stepping down from his position as CEO at Amazon. Andy Jassy, who currently works as the chief executive of Amazon Web Services, will replace Bezos as CEO of the tech giant, as reported by NBC News.
Bezos has become a household name synonymous with "Amazon," but less is known about Jassy — although that's likely to change as he takes over CEO duties at Amazon. According to NBC News and Jassy's LinkedIn profile, he has worked for Amazon since 1997. His LinkedIn also shows that he attended Harvard University for undergrad and went on to earn his MBA at Harvard Business School in 1997, the same year he joined Amazon.
"Andy is well known inside the company and has been at Amazon almost as long as I have. He will be an outstanding leader, and he has my full confidence," Bezos wrote in a letter to employees (via CNBC).
Jassy's leadership style has been described as tough but fair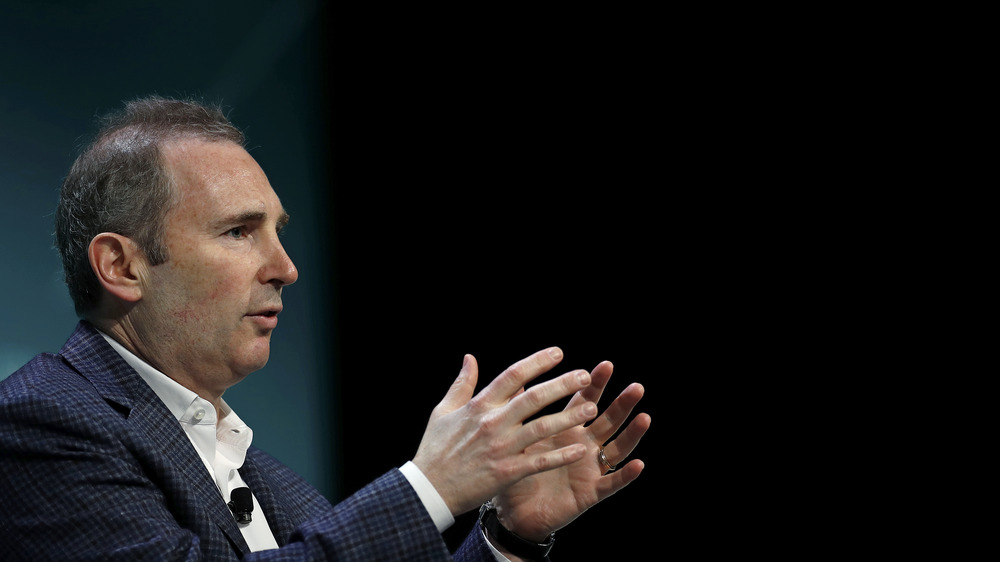 Bloomberg/Getty Images
According to a Business Insider profile on Andy Jassy, he is "considered by many to be the nicest of Amazon's senior executives." However, he's also tough on employees and, if you show up to a meeting with him less than 100 percent prepared, you can expect to be called out and not get a second chance with him.
Jassy dubbed the conference room where crucial decisions are made "the Chop" after the book Charterhouse of Parma. Employees told Business Insider that teams typically prepare for weeks in advance of making a presentation to Jassy. "[Jassy] doesn't suffer foolishness," Scott Chancellor, a former AWS director who currently works at the software company Apptio, said. "If you're not prepared for a meeting with him in the Chop, and especially if you try to mask that lack of preparedness with smooth talking, he'll know and he will make it clear."
As for his personal life, Newsweek reports that Jassy resides in Seattle with his wife and their two children. He is also a part owner of Seattle's new NHL team, the Kraken.