What You Don't Know About Whitney Houston's Daughter, Bobbi Kristina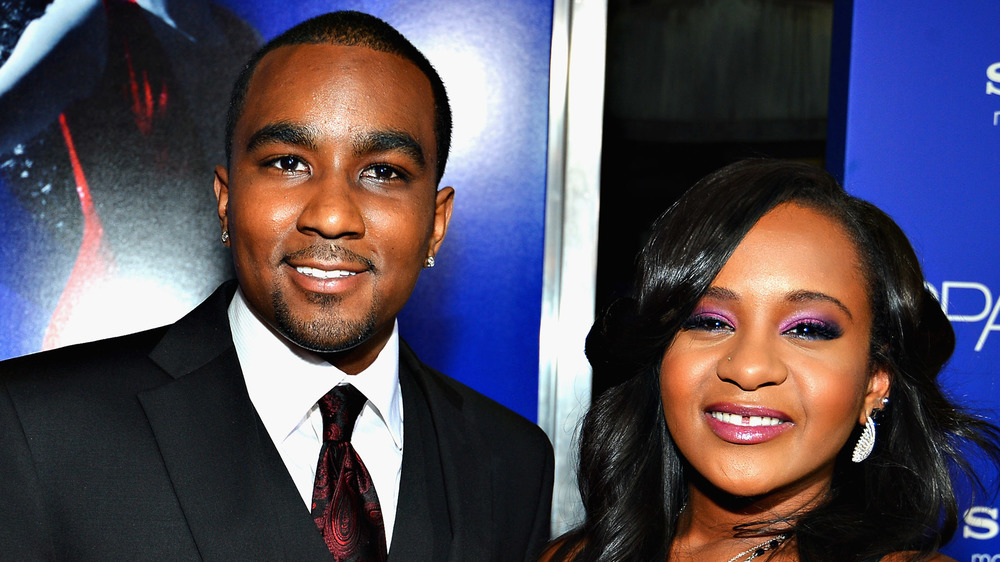 Frazer Harrison/Getty Images
Bobbi Kristina Brown's life will always be considered in the context of her famous parents, Whitney Houston and Bobby Brown. The couple's tumultuous relationship played out in public, but at home, their little girl was often given a disturbingly close look at the destruction. Following her parents' divorce, Bobbi Kristina became her mother's keeper, with a source telling the Daily Beast in 2012, "Whitney in many ways depended on Bobbi Kristina more than Bobbi Kristina did on her." 
As Entertainment Tonight noted in excruciating detail, Bobbi Kristina's short life and death bore remarkable resemblances to her mother's tragic death. Both women had substance abuse issues and both were also embroiled in abusive relationships. Likewise, and perhaps saddest of all, Bobbi Kristina was found unresponsive in a bathtub in much the same manner as her mother. However, although she undoubtedly had a difficult upbringing, Bobbi Kristina had plenty of joy in her life too. 
She had musical aspirations just like her mother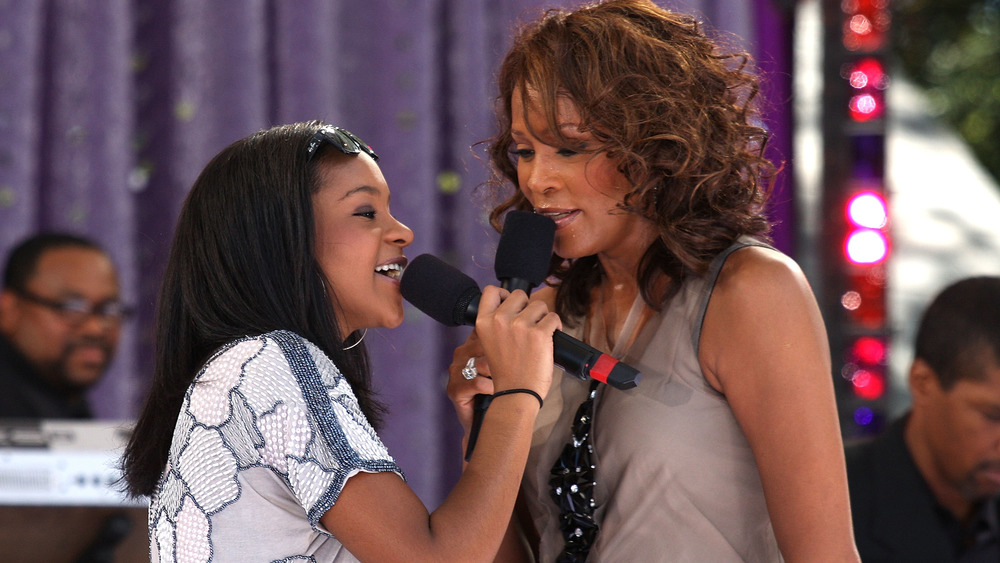 Ben Hider/Getty Images
As the Daily Beast notes, when Bobbi Kristina was 19, she had already been working on an album for a couple years with producer and superstar in his own right, Ne-Yo. "She was sounding good and we had some good stuff on there," he reportedly said at the time. "Because of her schedule, it was hard to put together quickly, but it was going to happen. People would have been happy with it." 
Likewise, speaking to Oprah Winfrey that same year, Bobbi Kristina confirmed she wanted to follow in Whitney's footsteps and "carry on the legacy." Of her aspirations in the entertainment industry, the legendary singer's daughter noted she was looking to sing, obviously, as well as trying her hand at "some acting, some dancing." As Bobbi Kristina put it, Whitney didn't just make an impact "on a few people. She made an impact on the world." 
Bobbi Kristina paid tribute to Whitney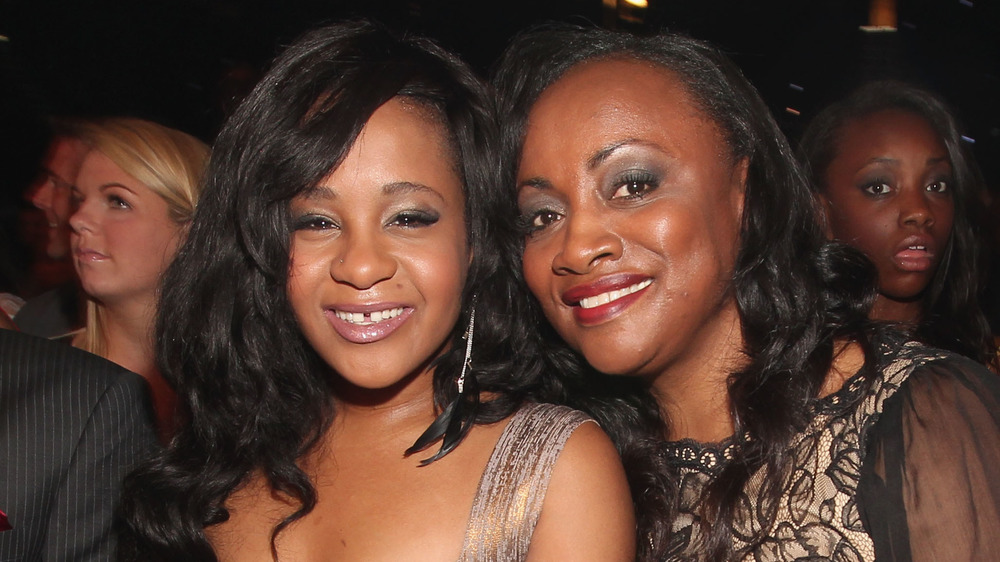 Christopher Polk/billboards2012/Getty Images
Although their relationship was frequently rocky, Bobbi Kristina made sure the world knew her mother was first and foremost a legend. She made it clear to Winfrey that any negative publicity about Whitney was complete and utter garbage, stating plainly, "That's not my mother." Instead, Bobbi Kristina described the late singer as "an angel." As Entertainment Tonight noted, the duo shared a bond over their harsh treatment from the public over their perceived issues. 
In fact, a hotel employee recalled to the Daily Beast a young Bobbi Kristina pushing "past the reporters who were asking questions." The little girl was reportedly "like, 'Mama, let's go. Let's go.' She just took charge." Bobbi Kristina got a tribute tattoo of her mother's initials on her wrist, sharing an image on Instagram and writing, "now your truly ALWAYS with us mommy." They were reunited in death, with Bobbi Kristina buried next to Whitney accordingly.