Bachelor Matt James Has Harsh Words For Victoria After Her Elimination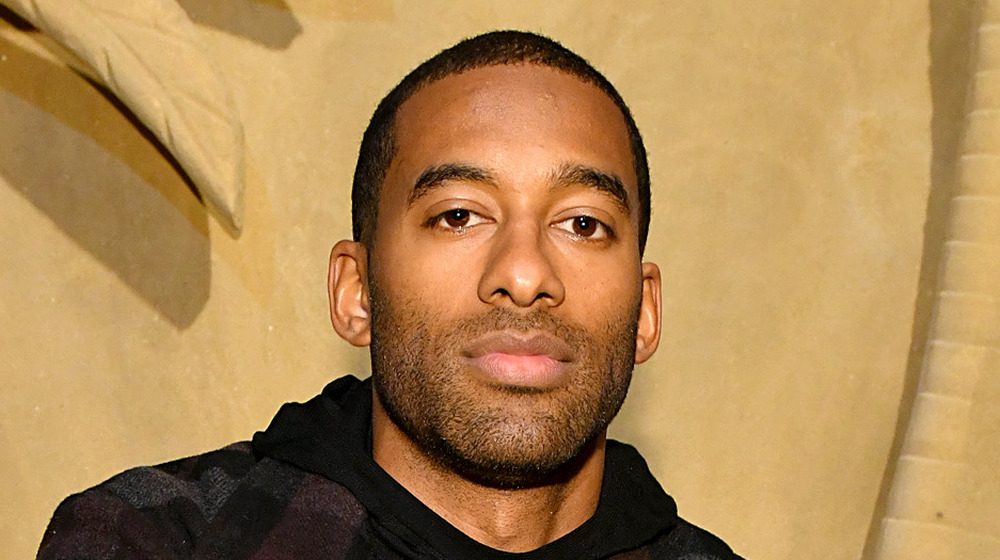 Craig Barritt/Getty Images
Fans finally got to witness Bachelor Matt James' reaction to "Queen" Victoria Larson's antics during the Feb. 1, 2021 episode of the show. After watching her name call, harass, and exhibit cruel behavior to her fellow contestants throughout the season, Victoria's actions caught up with her. The week before, the episode ended with Katie Thurston telling Matt about the bullying taking place in the house, to which he told her he would get to the bottom of it.
After he confronted both Victoria and Anna Redman during this week's episode, the two would eventually go home. During an interview with People, Matt revealed how he felt when he didn't give Victoria a rose. "It was an easy [decision]," he explained. "When that information was made available to me about what was going on in the house, that type of name calling and just blatant lies and rumors is unacceptable."
Beyond labeling fellow contestant Sarah Trott as "toxic" and "trash" for leaving the show to be with her father who is suffering from ALS, Victoria also displayed villain-like behavior while snatching a crown off of another woman's head and launching mean-spirited attacks on the five new women who came into the house. But, before she took her leave, Victoria stood in front of the Bachelor and said (via Cosmopolitan), "I honestly feel so sorry for you, that you would listen to hearsay and not all of the facts behind a situation, so goodbye."
Victoria didn't take her 'Bachelor' elimination well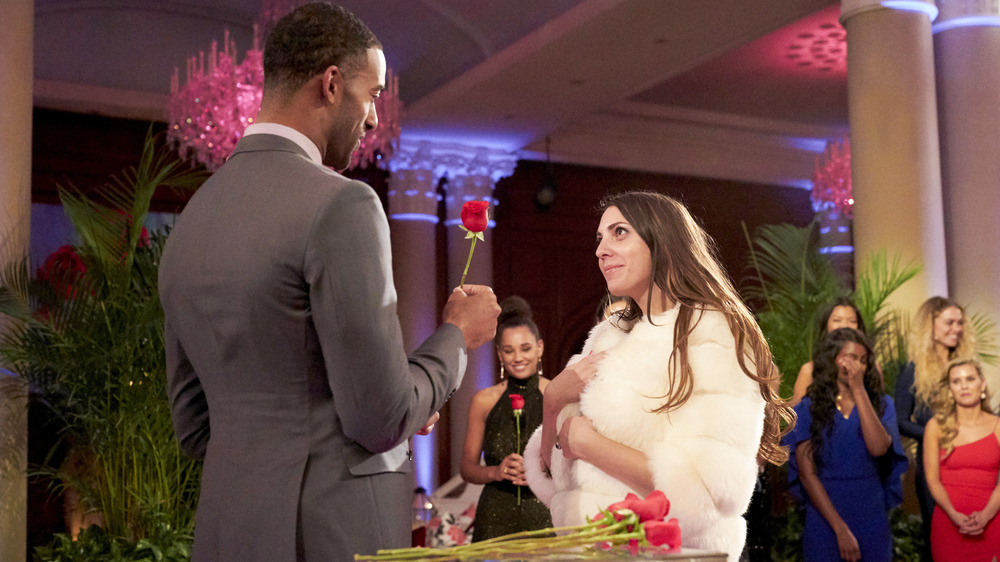 ABC/Craig Sjodin
After getting called out on her actions and ultimately being sent home for them, the self-described "Queen" didn't handle the news well. Following Victoria Larson's comment that she feels sorry for Matt James, she told the cameras (via Cosmopolitan), "He just stared at me. Like how dare you. He is not my king and I am still a queen. Matt is a jester."
"I had no words. What do you say to that? I would have never imagined I was going to be dealing with things like I did last night with grown women," Matt told People. "But whatever you have to do to make sure that these women are comfortable and you can get the best out of them and they can get the best out of me."
The internet rejoiced in the feelings of retribution when viewers finally saw the bully face the consequences of her actions. In addition to Victoria packing her bags, Anna Redman, who started a rumor that one of the new contestants worked as an escort, got the boot as well, the outlet explained. Following rumors of producers' involvement and that they were the ones who forced Matt to keep Victoria around, the Bachelor also set the record straight, explaining, "The producers, they're there for you to bounce ideas off of. They don't tell you what to do and what not to do."