Dr. Fauci Shares His Thoughts On Super Bowl Parties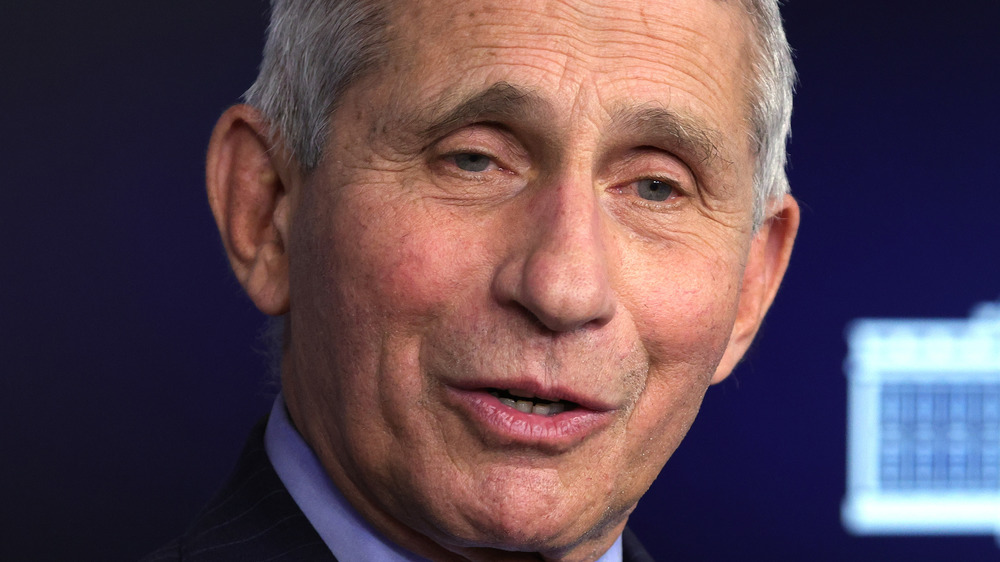 Alex Wong/Getty Images
The past year has been difficult as the pandemic has forced the world into survival mode. Part of that has meant canceling events and family gatherings. Things are slowly starting to improve as vaccines are rolled out, but the pandemic isn't over yet.
While it can be tempting to break quarantine, infectious disease expert and chief medical advisor to President Joe Biden Dr. Anthony Fauci has warned that now is not the time to abandon caution. With the Super Bowl just a few days away, some people may be planning parties, but Fauci has told people this is a bad idea.
"Every time we do have something like this, there always is a spike, be it a holiday, Christmas, New Year's, Thanksgiving," he told Today. "Super Bowl is a big deal in the United States. Enjoy the game, watch it on television, but do it with the immediate members of your family, the people in your household."
Dr. Fauci has warned people to continue to be cautious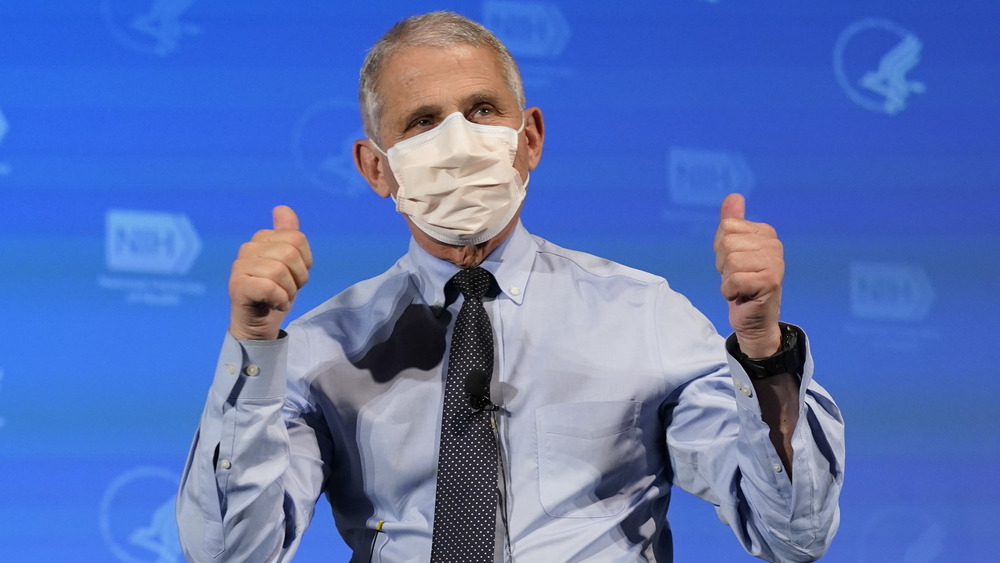 Pool/Getty Images
Fauci continued, "As much fun as it is to get together at a big Super Bowl party, now is not the time to do that. Watch the game and enjoy it, but do it with your family or with people that are in your household."
Fauci has been cautioning people in recent weeks that we are not out of the woods yet. This also applies to people who have already received a vaccine, as the doses are not immediately effective. "You can get some degree of protection that isn't durable 10 days to 14 days after the first dose, but you can't rely on that," he told CNN. "The maximum immunity begins about 10 days to two weeks and beyond following the second dose."
If you do have people over for the big game, it's best to follow the safety protocols Fauci has been urging all of us to stick to for nearly a year now. Last December, he offered up this advice: "You can enjoy the family and the warmth of the holiday season and still stay safe and prevent yourself from getting infected by just doing some of the common things that we talk about; appropriate wearing of masks, trying to keep some physical distance," (via The Hill).