The Surprising Way Leonardo DiCaprio Decorated One Of His Homes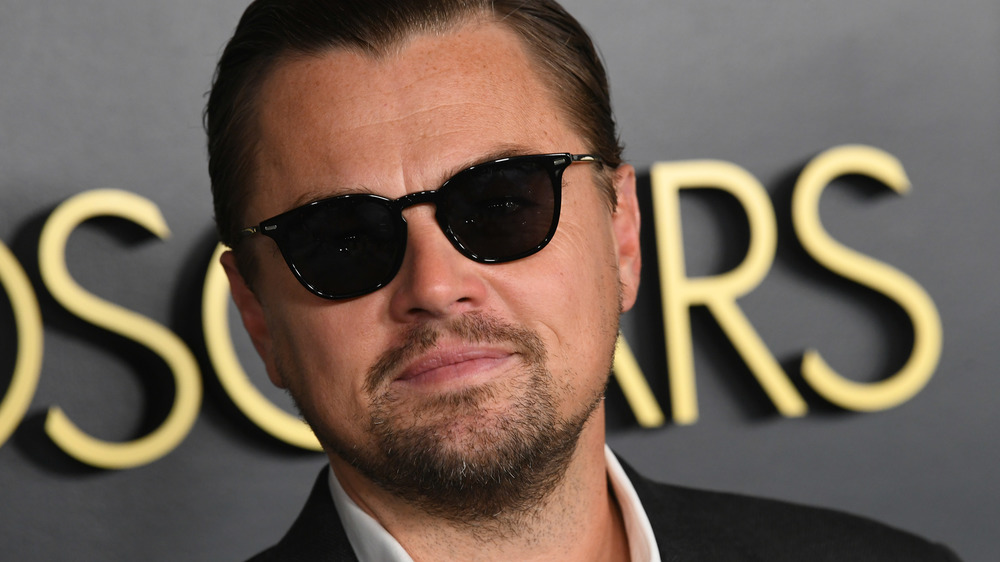 Kevin Winter/Getty Images
While a beach house decorated with memorabilia inspired by a sunken ship may not be the first thing you think of when Leonardo DiCaprio's name comes up, it sounds it sounds like it was his thing at some point. As Us Weekly reported, interior designer and Flipping Out star Megan Weaver recently revealed DiCaprio's affinity for Titanic decor on an episode of the Behind the Velvet Rope with David Yontef podcast.
On the Feb. 1 episode of the pod, Weaver shared that back in the '90s, she took a job with DiCaprio's mother, who then offered up her son's Malibu house for a weekend. When Weaver got there, she was shocked to see the type of decor displayed throughout the property. "And we walked in, and you walk into this beach house and everything was Titanic," she recalled. "Titanic towels, Titanic poster, Titanic, you know, everywhere. And so [my then-boyfriend] did look at me and he was like, 'Is this Leo's house?' Yes. That's Leo's house. So, that was pretty amazing."
She also noted that "it wasn't his main house" and that she believes DiCaprio wasn't behind the decor. "It was probably his mom who did it," Weaver laughed. But, nonetheless, it sounds like at least one of his homes was in fact decorated with promotional items from the beloved film. The designer described the decor as, "very tasteful, but there were like dead giveaways with the Titanic towels and robes and the poster of Leo."
Leonardo DiCaprio still keeps in touch with his Titanic costar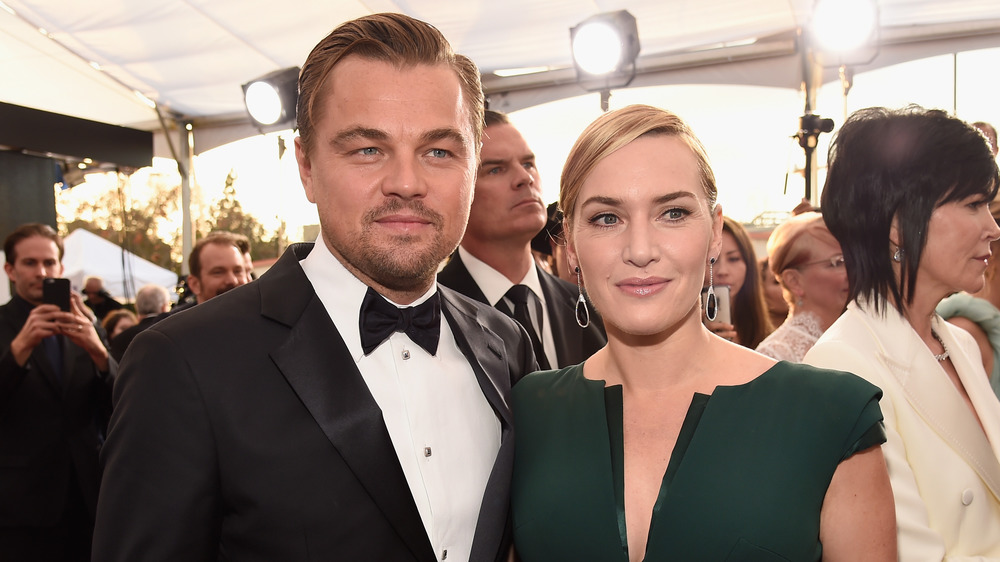 Kevin Mazur/Getty Images
Since Titanic came out in 1997, DiCaprio has gone on to star in numerous Academy Award-winning films. The flick that inspired the beach house decor didn't earn him his first Best Actor Oscar, but as Entertainment Weekly noted, it did rake in over $2 billion in revenue. Oh, and it won 11 Oscars, including the trophy for Best Picture.
The flick also sparked a beautiful friendship between DiCaprio and Kate Winslet. The Titanic co-stars, who reunited for Revolutionary Road, are very much a part of each others' lives. "We're very, very close and sometimes we do quote the odd Titanic line back and forth to each another, because only we can, and we find it really funny," Winslet told Glamour UK in 2017. There's no question that the film has made its mark on popular culture of the 20th century and gave DiCaprio a lifelong friend in Winslet, but who among us would've guessed its two leads would still get a kick out of firing off lines all these years later?
As for what's up next for the Hollywood icon? DiCaprio is in the forthcoming Netflix film Don't Look Up. The movie boasts a star-studded cast that includes Meryl Streep, Jennifer Lawrence, Cate Blanchett, Ariana Grande, Jonah Hill and more. Maybe these A-listers will get a chance to see DiCaprio's Titanic memorabilia collection.