The Real Reason Matt James Told Rachael Kirkconnell He Was Falling For Her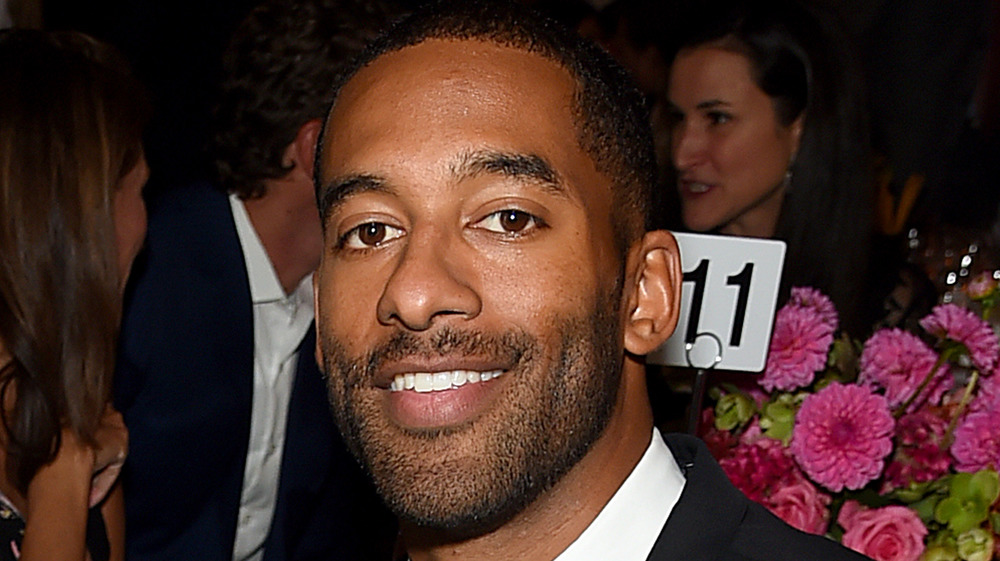 Jamie Mccarthy/Getty Images
Saying "I love you" for the first time is a big deal in any relationship, but especially for a romance that's developing in front of millions of viewers. Fans of The Bachelor were shocked at such early use of the L-word, when Matt James and Rachel Kirkconnell began trading it on Monday night's February 1 episode (via ET Online).
While it wasn't quite as overt as a declaration of love, each used the phrase "falling in love" to describe their experiences. First Rachel said it on their first one-on-one date, then Matt replied, "I'm falling in love with you too" leading to giddy speculation from fans.
When Matt James spoke to Us Weekly, he confided that while he may have used the word more quickly than expected, it was no less sincere. "Having not been part of The Bachelorette before I was the Bachelor, I didn't know the rules and regulations of how to use that word," Matt said. "And so, whenever I felt something, I said it. And I only said things that I meant and felt. So, if that got tossed around a few times, it's because I felt it. And if it doesn't, then that means that connection hadn't gotten to that point yet."
Rumors are already flying about Matt and Rachel
Even without declarations, the chemistry between Matt and Rachel is clear. Though Abigail Heringer was the recipient of the First Impression Rose, rumors are flying that we may be seeing Rachel on the show for a long time — possibly the entire season. Speculative spoilers ahead.
From the looks of her Instagram, the 24 year old graphic designer from Cumming, Georgia seems to have settled near Atlanta, and has been relatively quiet on social media since filming, and as Reality Steve speculates, the tighter the lid, the more is in the pot. Is Rachel having a tough time snapping a pic that doesn't include Matt? Or a ring? We won't know for sure until the end, of course, but Marie Claire seems to be betting on Rachel as a top contender.
According to ET Online, Matt James may also have given a way a little too much about what's to come by "liking" Rachel's Spotify playlist. Does this signify a more lasting relationship? Or just a friendly music share? Who knows, but we'll be tuning in to see what happens next!