Here's Who's Dancing With John Travolta In The Scotts Miracle-Gro Commercial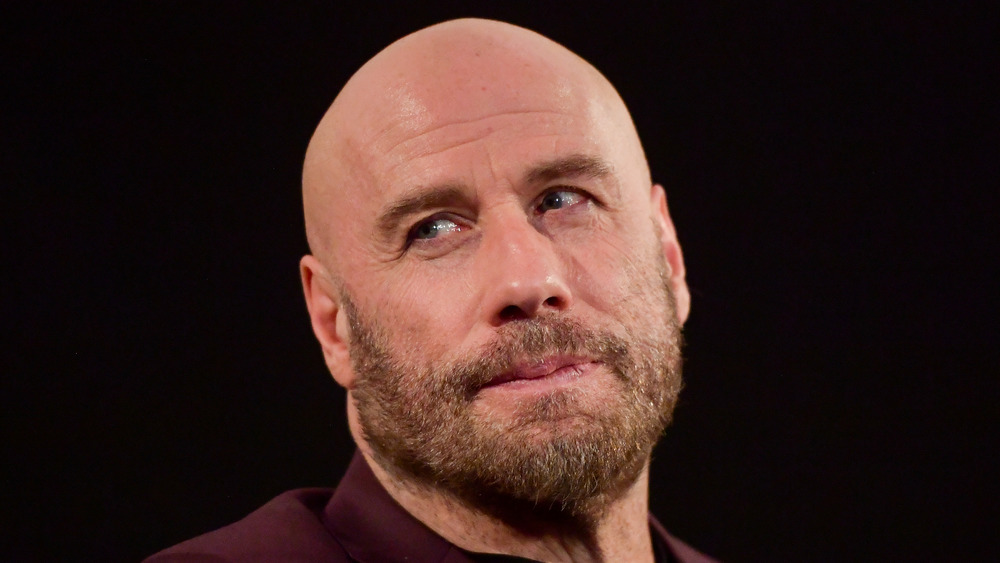 Matt Winkelmeyer/Getty Images
A couple years back, John Travolta became a social media sensation thanks to the video for Pitbull's "3 To Tango," which features the Saturday Night Fever legend playing the Latin superstar; the fun comes with the big reveal at the end, when Travolta is unveiled as the bald man we believed to be Pitbull the entire time. The actor and dancer proved he still had the moves, as if there was any doubt, at the end of the short clip when he smoothly tangos with ease with a duo of gorgeous ladies, hence the song's enigmatic title. 
Now, Travolta is taking out his dancing shoes once more in honor of the upcoming Super Bowl event. He appeared in a hilarious commercial for Scotts Miracle-Gro, in which the Grease breakout star shows off some of his most famous Danny Zuko moves; at his side is an impatient young lady, who picks at him for not setting up the camera correctly. Watching from a neighboring yard, an impressed Martha Stewart notes "he's still got it." So, who is Travolta's new dancing partner? Is she Olivia Newton-John's replacement for an upcoming reboot?
The Grease star is proving dance skills are hereditary
As People notes, the commercial also features Leslie David Baker having fun in his garden, but the standouts are clearly Travolta and his daughter, Ella Travolta, who do their best hand jive to Surface's hit song "Sunday Best." As Travolta gushed, "Super Bowl for me is a major yearly celebration. When Scotts Miracle-Gro asked me to do an ad for the Super Bowl with my daughter I was thrilled, especially since we were asked to dance together." He added, "We had a blast honoring the backyard along with all of these wonderful people, in our 'Sunday Best' for Super Bowl Sunday."
Travolta's daughter was equally enthused, describing herself as "overjoyed" to work with her father and, naturally, dance with him. Back in August, the Grease star shared a video of the duo slow dancing on Instagram, "in memory of momma." Kelly Preston, her mother and his wife, passed away the previous month after a battle with breast cancer, as Page Six reported at the time. Evidently dancing together has become something of a bonding moment for the father-daughter duo, and what better stage than a fun, family-oriented Super Bowl commercial?