Fans Are Thrilled This Movie Is Finally Coming To Disney+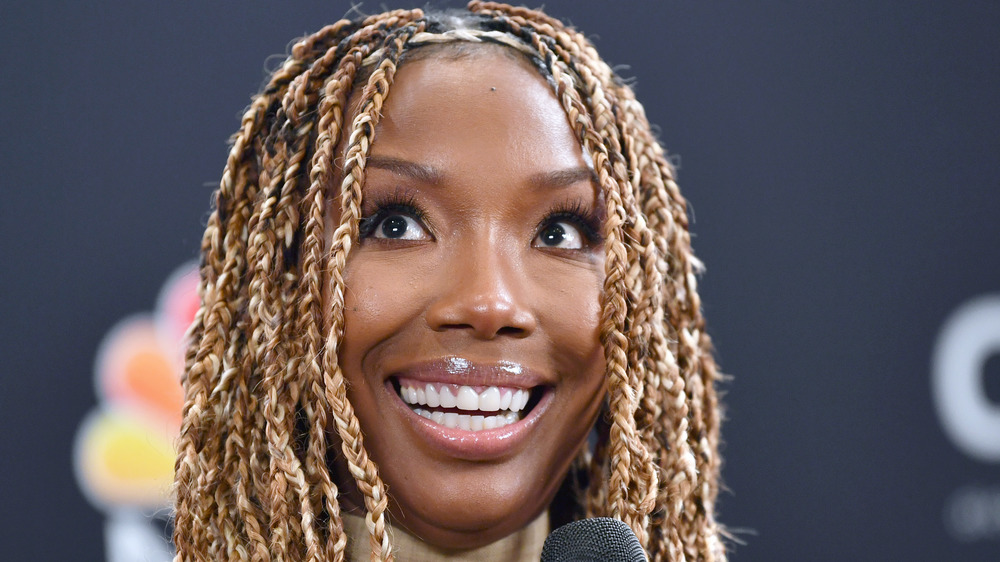 Amy Sussman/bbma2020/Getty Images
On February 12, Rodgers & Hammerstein's Cinderella will be available via Disney+ globally (via What's On Disney Plus). OG Disney fans have been Tweeting at the platform begging them to release a streamable version of Brandy and the late Whitney Houston's take on the Disney classic. Now, Disney+ is proving, yet again, that anything is possible.
The platform made the official announcement on Thursday, February 4 via Twitter, posting "Anything is possible. Rodgers and Hammerstein's Cinderella arrives February 12 to #DisneyPlus." Prior to this announcement, Brandy urged the platform to add the musical movie to its lineup while promoting her latest album B7 (via IMDb). "Disney can come on up and scoop up Cinderella. That would be awesome," she said at the time. 
Brandy also appeared in an exclusive video interview with her former co-star Whoopie Goldberg on "The View" on Thursday morning to discuss the premiere. "It's pretty remarkable that people have been begging for Cinderella to be re-released for almost 24 years. I mean, what do you think, is it possible?" Goldberg asked. "It's definitely possible. I just appreciate the fans," Brandy replied, adding, "I'm so excited that Cinderella has a home now at Disney+ and we can celebrate, and share, and inspire a whole new generation."
'Rodgers & Hammerstein's Cinderella' is a '90s classic
The made-for-TV film originally aired on November 2, 1997, during ABC's "The Wonderful World of Disney" (via REVOLT). In addition to Brandy, who plays Cinderella, and Houston, who plays the fairy godmother, the cast also includes Goldberg, Victor Garber, Natalie Desselle Reid, Bernadette Peters, Paolo Montalban, Jason Alexander, and Veanne Cox (via ABC7). The film was so beloved that it ended up earning seven Emmy Award nominations (via IMDb).
Brandy and Goldberg weren't the only members of the production who was excited about the re-release. In fact, according to Variety, producer Debra Martin Chase is "thrilled" about the February 12th release, too. "I am absolutely thrilled that our Rodgers and Hammerstein's Cinderella will finally be available on Disney+!" Martin Chase told Variety. "As the service got up and running, I became inundated on my social media by inquiries from fans asking why the movie was not included in its programming." According to What's on Disney+, Rodgers & Hammerstein's Cinderella will appear in platform's "Celebrate Black Stories" collection alongside Soul, Black Is King, Black Panther, and Hidden Figures, among other titles.