Morgan Wallen's Controversial Video Has Landed Him In Hot Water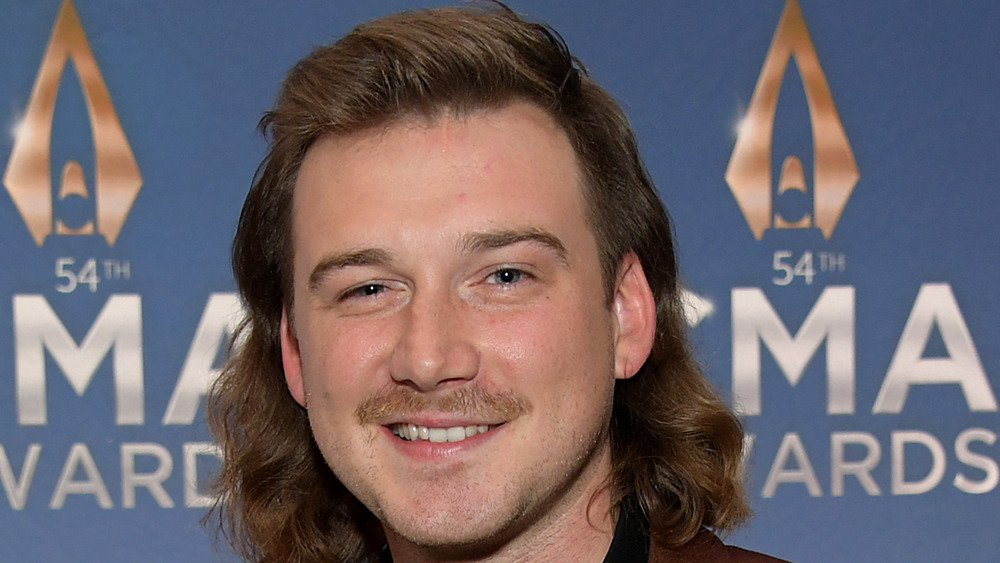 Jason Kempin/Getty Images
Morgan Wallen, a red-hot country star, is now singing the blues. The winner of the CMA's New Artist of the Year award is facing both public disapproval and a sudden halt to his career due to his recent actions. TMZ first called out the "Whiskey Glasses" singer on February 2 with a leaked video recorded by a neighbor near his Tennessee home. Wallen and a group of friends were seen arriving at his place late one night, talking so loudly that people took notice. It was then that Wallen used both profanities and the N-word to refer to someone in his group — and the reaction was swift and harsh.
Wallen's recording label, Big Loud, suspended his contract indefinitely. Republic Records, which releases his work in conjunction with the label, said in a statement, "Republic Records fully supports Big Loud's decision and agrees such behavior will not be tolerated." (via Entertainment Tonight). Joining the backlash are major radio companies, including CMT, iHeart Radio, Cumulus Media, and Sirius XM, which are no longer playing his music — a serious setback for a performer whose latest album, Dangerous: The Double Album, is topping the country music charts (via Variety).  Wallen's CMA award will be his last for a while, too; the Academy of Country Music has withdrawn his eligibility to be nominated for their awards this year or to appear on the awards show.
Wallen's apology may not be enough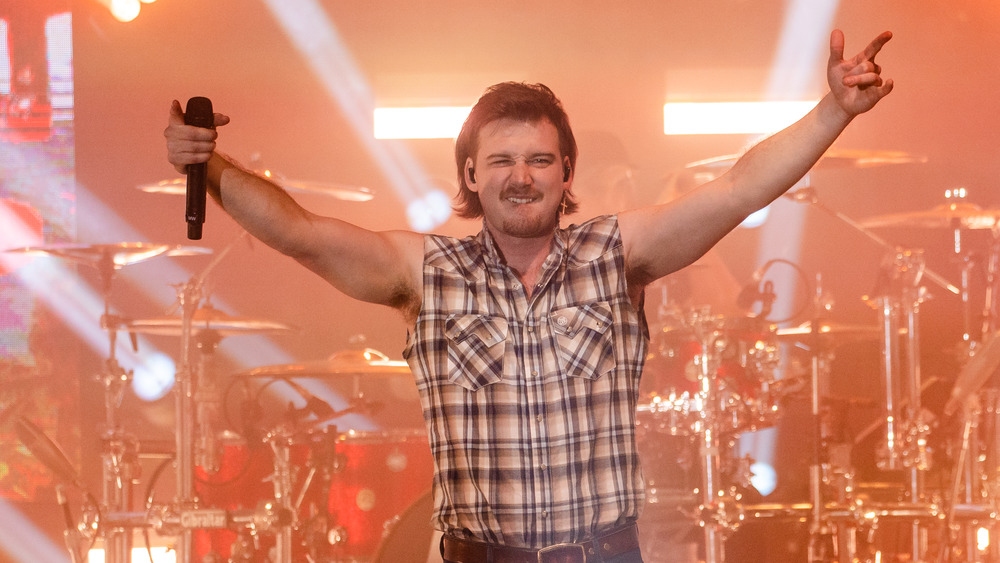 Josh Brasted/Getty Images
Wallen found himself in trouble of a different sort last fall, when he was seen socializing in an Alabama bar without a mask just days before he was scheduled to appear as the musical guest on Saturday Night Live (via TMZ). He did a postponed performance the following month, and it seemed as though the dust had settled...until now. The singer released a remorseful statement saying he was "embarrassed and sorry" (via CNN). "There are no excuses for using this type of language, ever. I want to sincerely apologize for using the word. I promise to do better."
One prominent organization, however, says that his "sorry" doesn't help change the culture that still considers it acceptable for non-POC to use that word. The Nashville branch of the NAACP has expressed interest in opening up a dialogue about race. Branch president Sheryl Guinn told a local TV station, "Even when you look at the other words that were spoken, that one has a certain venom to it that the words just don't have... We invite him to come and have that conversation with us, the NAACP, as to why that word is so hurtful" (per People). 
The singer hasn't responded to the invitation as yet, though some are skeptical that this incident is really the end of his career. One college student told the Nashville station, "[In] just a few months he'll be fine — they always are."