Cardi B Has Strong Words For Critics Who Called Her 'Ugly'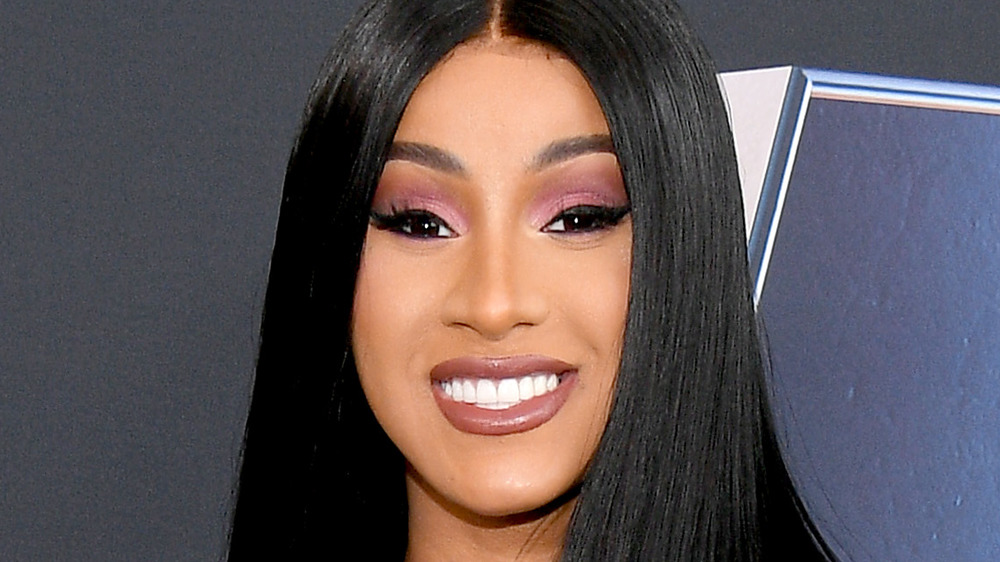 Dia Dipasupil/Getty Images
The internet can be an unkind place to celebrities and average people alike; posting a selfie on Instagram or announcing an accomplishment on Twitter can sometimes prompt people to hurl uncalled-for insults at you from the safety and anonymity of their usernames. Cardi B is no exception. Even the powerhouse, Grammy-winning rapper with a bevy of adoring fans falls prey to trolls on social media, but as you might imagine, a person with the self-confidence and no-nonsense attitude like Cardi doesn't let it get to her. In fact, she has some pretty solid logical reasoning she uses to talk herself back up when haters try to get her down. 
"I've always been a b**** that made money off my looks, you know what I'm saying?" she told Apple Music's Zane Lowe in a new interview for New Music Daily (via E!). "Before I was a rapper, or a celebrity, or an Instagram sensation, I was a stripper. I was one of those strippers that every f*****g celeb, all the celebs, all these b******' favorite rappers — [they] used to request me on their sessions. They used to spend thousands and thousands of dollars. Why they spending money on you if you ugly?"
Her own music serves to bolster her self-esteem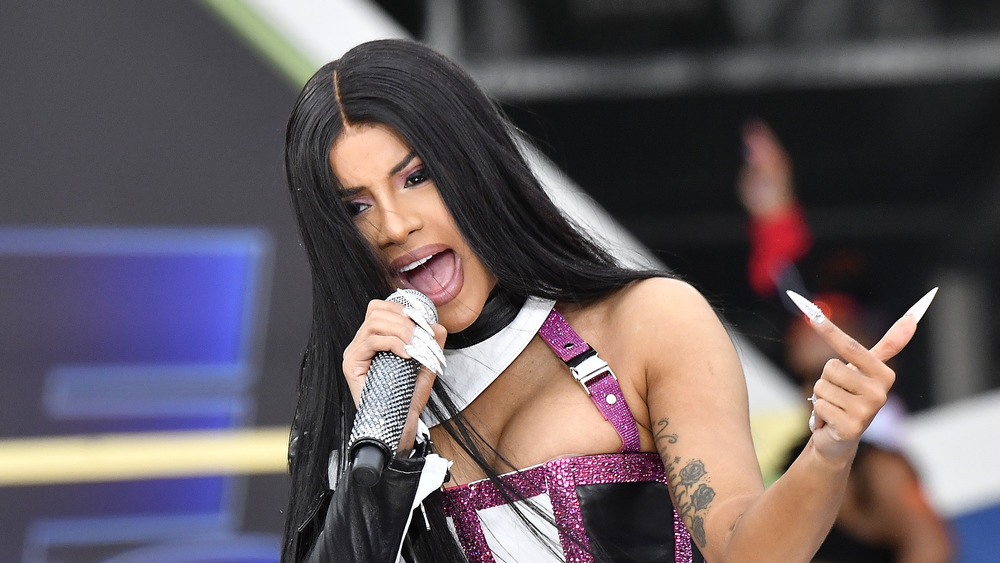 Frazer Harrison/Getty Images
The "WAP" hit-maker went on to say that in addition to tapping into the confidence she built up during her years as an exotic dancer, she uses the music she creates, which has been harnessed to pump up many-a-fan when they themselves might need an "I'm a bada** b****" boost, to remind herself who she is. "When I do music, I be f*****g gassing myself up" (via E!). 
And for all the hate Cardi B might get online, she gets plenty of love she could take a peek at on a rough day (when she ever has one). Her Twitter, for instance, is full of hyped up fans congratulating her on her new single, "Up," with messages like," Am gonna have to sue Spotify. cause ure not on the 'Hottest single list,'" and "QUEEN YOU DID IT AGAIN." Another exclaimed, "Amazing song. Masterpiece visual. Congratulations Cardi! You did it again!"