What We Know About The Season 8 Premiere Of OutDaughtered
After a nearly 8 month hiatus, TLC's OutDaughtered will finally return to screens. Due to coronavirus-related filming restrictions and the family's need to focus on their children's schooling, the show has been on pause since late June of 2020. OutDaughtered first premiered in May of 2016 and follows the life of Danielle and Adam Busby, parents of the first-ever all-female quintuplets born in the United States. The pair also have another daughter, who is four years older than the quintuplets.
Fans have been eagerly awaiting the return of the reality show, especially since Adam hinted toward it on his Instagram (via TV Shows Ace). In October 2020, one fan left a comment on a post asking, "When will the new season of out daughtered [premiere]? Your show is my favorite show!!" Adam replied with a cryptic, "Can't answer that...," but the post in question seemingly showed Riley Busby being interviewed by TLC producers, so it was clear that production had restarted. 
Here's everything we know about the now-confirmed Season 8 of TLC's OutDaughtered. 
OutDaughtered Season 8 finds the Busbys in quarantine like the rest of us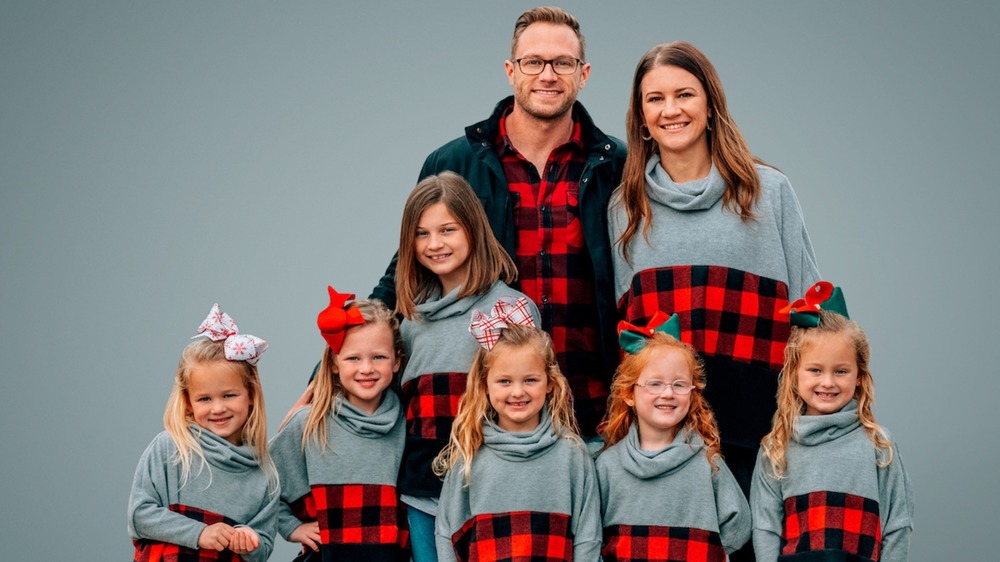 TLC
Via a press release from TLC, The Futon Critic confirmed that Season 8 of OutDaughtered will hit the airwaves in February 2021. The statement also shared some details on what viewers can expect from the Busbys.
Apparently, Season 8 will pick up a few months into the family's coronavirus-induced quarantine, where they are attempting to adjust to the new normal. The press release states there are "plenty of new experiences in store, including a crash course in riding bikes, taking an RV trip to the wilderness and the quints starting kindergarten." Danielle and Adam also explore ways to make celebrations just as fun for their children, even amidst a pandemic, "whether it's a homemade, backyard haunted maze for Halloween or a socially distant visit with Santa."
However, the Busbys will also continue to grapple with Danielle's medical issues. In November 2020, Adam revealed on Instagram that his wife had to be taken to the emergency room "for some alarming sensations in her arms and legs." The exact cause of these symptoms is still unknown and this coming season, the family continues to search for answers.
Catch TLC's Season 8 premiere of OutDaughtered on Tuesday, Feb. 23 at 8 p.m. ET/PT.