Olivia Newton-John Has Some Thoughts About The 'Grease' Backlash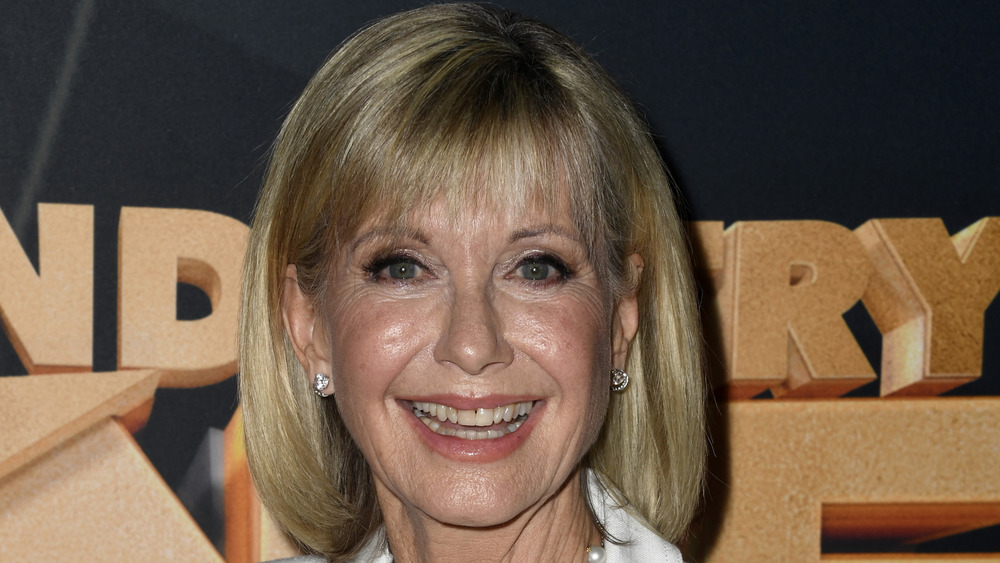 Frazer Harrison/Getty Images
When you think of Grease, you might envision a young John Travolta dancing in tight-legged jeans, or maybe you find yourself singing one or more of the movie musical's almost-annoyingly-catchy tunes like Summer Nights or Greased Lightning, only to find the songs replaying in your head throughout the week. However, some viewers (in the UK specifically) claim that the 1978 film is "problematic," "sexist," and "misogynistic," among other things (via USA Today).
The heated debate over Grease hit Twitter shortly after the film aired on the BBC in the UK in December of 2020 (via UK Express). "Ahhh man. Just watching #Grease one of my favourite films and it's so of its time. Misogynistic, sexist and a bit rapey," one Twitter user shared. "Not only is Grease sexist (and rapey), it's also a terrible, terrible film. I said what I said," another Twitter user added. If that made you wonder what the film's stars think of Grease today, you're not alone.
Olivia Newton-John says Grease is "silly" and "fun"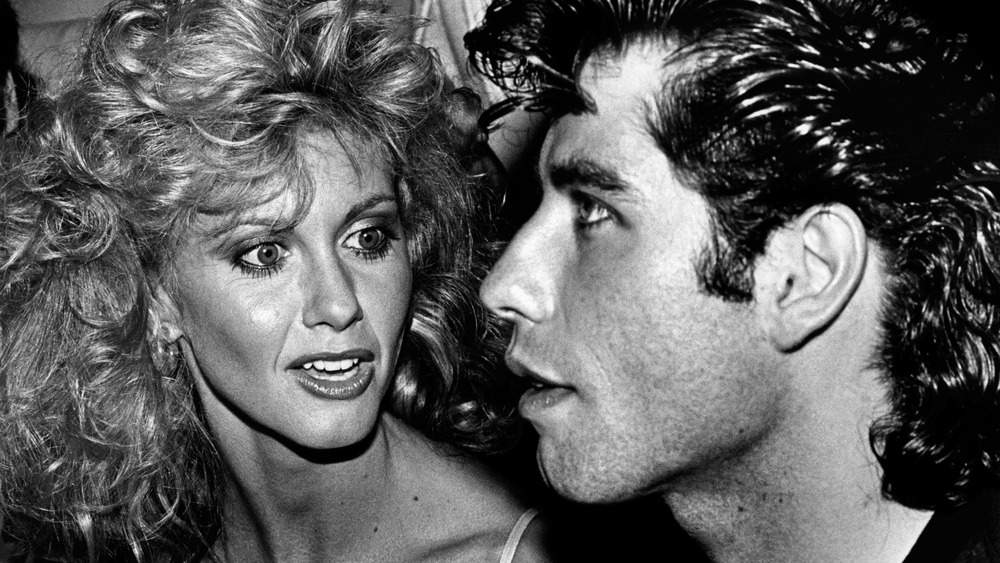 George Rose/Getty Images
In a recent appearance on the A Life of Greatness podcast, Olivia Newton-John (who played the oh-so-innocent character, Sandy Olsson) responded to the backlash; she explained that the film was a "fun movie musical" and not meant "to be taken so seriously" by viewers. "I think in this particular instance, it's kind of silly because the movie was made in the '70s about the '50s," Newton-John said, adding that gender roles were much different back then. "It was a stage play, it's a musical, it's fun," she continued. "I think everyone's taking everything so seriously. I think we need to relax a little bit and just enjoy things for what they are. And I didn't see it like that at all, I think it's just a fun movie that entertains people. That's all."
Whether you loved it or hated it, Grease was pretty popular at the box office, raking in a total of $394.9 million (via Box Office Mojo). And, according to USA Today, the soundtrack "remains one of the best-selling of all time" with "Hopelessly Devoted to You" earning an Oscar nomination for Best Original Song.