Here's Why Simon Pegg Was Hit With A Driving Ban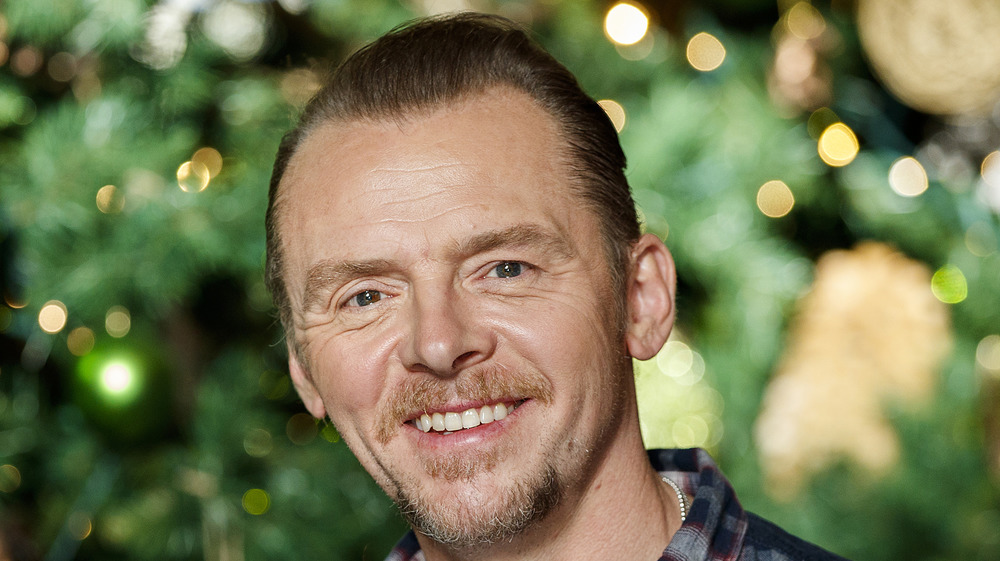 Andrew Chin/Getty Images
Simon Pegg may be in the UAE filming Mission: Impossible 7 and Mission: Impossible 8, but don't expect to see him doing any cool stunt driving in the UK. No, it's not because Tom Cruise chewed him out along with the crew and snatched his license. The Wimbledon Magistrates Court actually did on Wednesday, Feb. 3, 2021, penalizing Pegg with four points on his license after being caught for a speeding offense, according to The Telegraph. It was far from his first. The actor has a history of dangerous driving. In fact, the Shaun Of The Dead actor has accumulated so many points on his license, 13 according to The U.S. Sun, that the latest addition triggered its suspension.
The actor didn't appear in court for the hearing, but he did relay a message that other actors might not. Pegg resisted the urge to use his fame to get himself out of a pickle. "He specifically instructed me that he does not want to use up the court's time arguing there are exceptional circumstances he should not be disqualified," Pegg's lawyer, Richard Saynor, said, per The Telegraph, adding, "He accepts the court will make a driving ban and it is something he accepts head-on."
Pegg did, however, allude to how the infraction would impact his daily life. 
Simon Pegg is probably in more trouble with his wife than he is with the law right now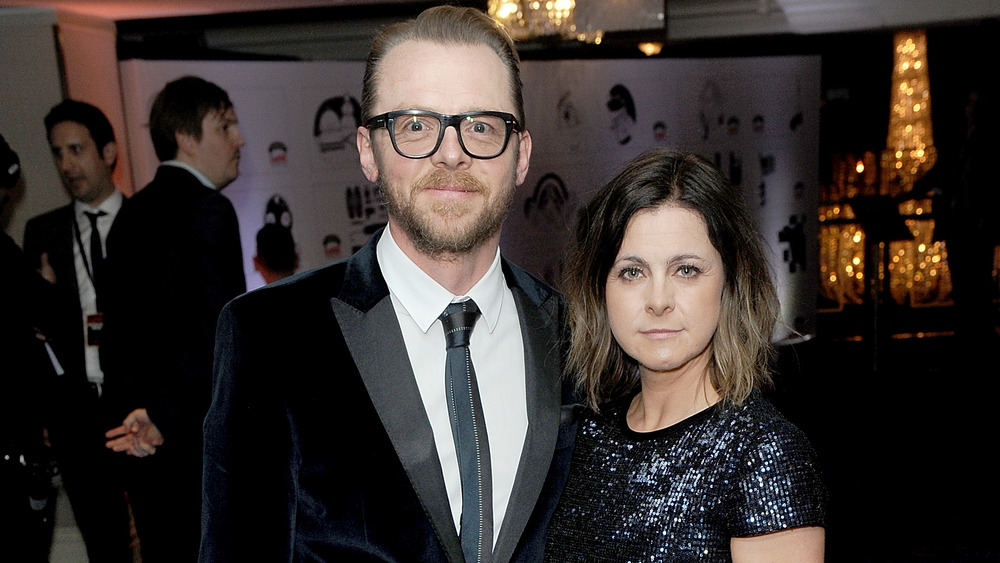 Dave J Hogan/Getty Images
Simon Pegg's lawyer went on to explain that while there would be "difficulties" presented by the 6-month-long driving ban, they wouldn't be "exceptional." He continued, "You will see in his letter to the court the charity works he undertakes and the impact a disqualification will have on others, particularly the strain it will have on his wife and the increased responsibilities she will have as well as running a household." 
Pegg's penchant for accepting personal responsibility is noble, but not necessarily novel, as he's been working on self-improvement since getting sober in 2013. Discussing his sobriety with The Irish Times in 2018, the Hot Fuzz star said he isn't afraid to make mistakes publicly if someone else may learn from them. "I'm not ashamed of what happened. And I think if anyone finds any relationship to it, then it might motivate them to get well," he said of getting sober. "But I am not proud of it either – I don't think it's cool, like I was Mr Rock'n'roll, blackout and all that s–t. It wasn't, it was just terrible."
We hope Pegg can stay on the straight path, as well as heed Magistrate Deborah Drakesmith's warning about "how serious it is to drive while disqualified."