Inside Sia's Film Controversy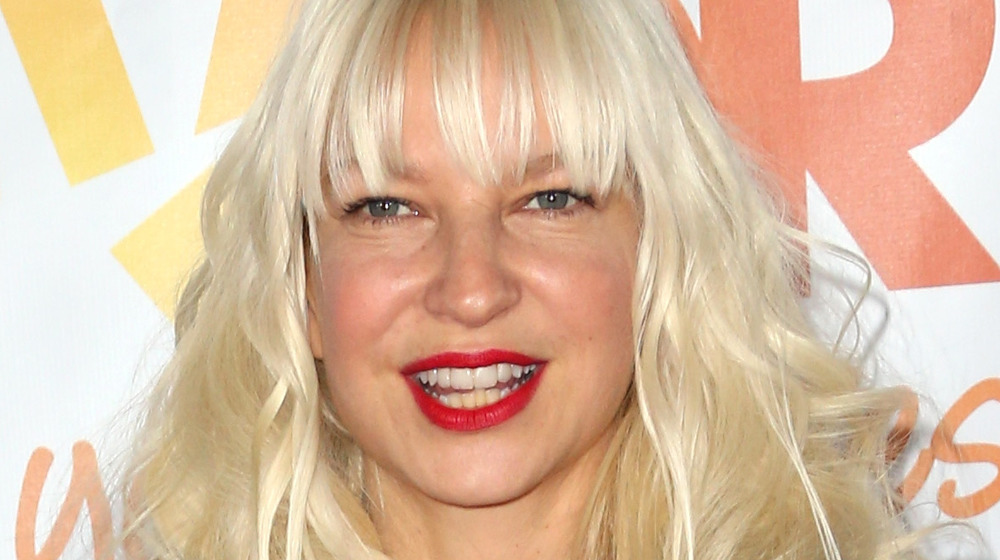 Frederick M. Brown/Getty Images
After earning two Golden Globe nominations for her upcoming film Music (via Variety), Sia addressed the controversy attached to the film via a succession of now-deleted tweets on Feb. 3, 2021 (via the Daily Mail). According to People, Sia was inundated with criticism shortly after Music's official trailer came out — fans were enraged that the singer had decided to cast Maddie Ziegler to play the role of a teen with autism. The film was later criticized for depicting Ziegler's character restrained in a way that "can be dangerous to people with autism" (via People). 
Sia began her apology with the promise to "listen" and to better absorb feedback moving forward. "I'm sorry," she wrote, according to the Daily Mail. "I promise, [I] have been listening. The motion picture MUSIC will, moving forward, have this warning at the head of the movie: MUSIC in no way condones or recommends the use of restraint on autistic people. There are autistic occupational therapists that specialize in sensory processing who can be consulted to explain safe ways to provide proprioceptive, deep-pressure feedback to help w meltdown safety."
Sia deleted her Twitter account shortly after posting her apology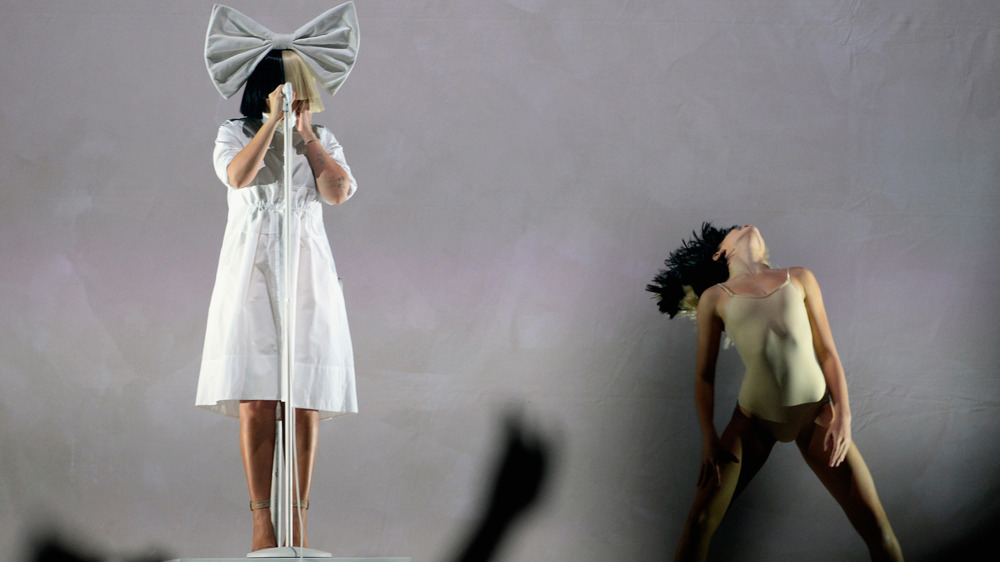 Bryan Steffy/Getty Images
Before deciding to delete her Twitter account, Sia retweeted the response of a fan, noting that she plans to "remove the restraint scenes from future printings" (via DisabilityScoop). "You're forgiven by me, at least," the fan whose handle, according to the Daily Mail, is "The Autistic Educator," wrote on Twitter. "I still LOVE your music, but I can't watch your movie as the restraint scenes will trigger me. I KNOW you're a good person, you have realized you need to be more aware and that's a REALLY good start. You can really help us now. You listened!"
According to Variety, Music earned a nomination for Best Picture in the Musical or Comedy category at the 2021 Golden Globes. Kate Hudson, who plays a recently sober drug dealer in the film, received a nomination for Best Actress. Music is scheduled to release at select theaters on Feb. 10, 2021.