Britney Spears Reveals How She Really Feels About Justin Timberlake Today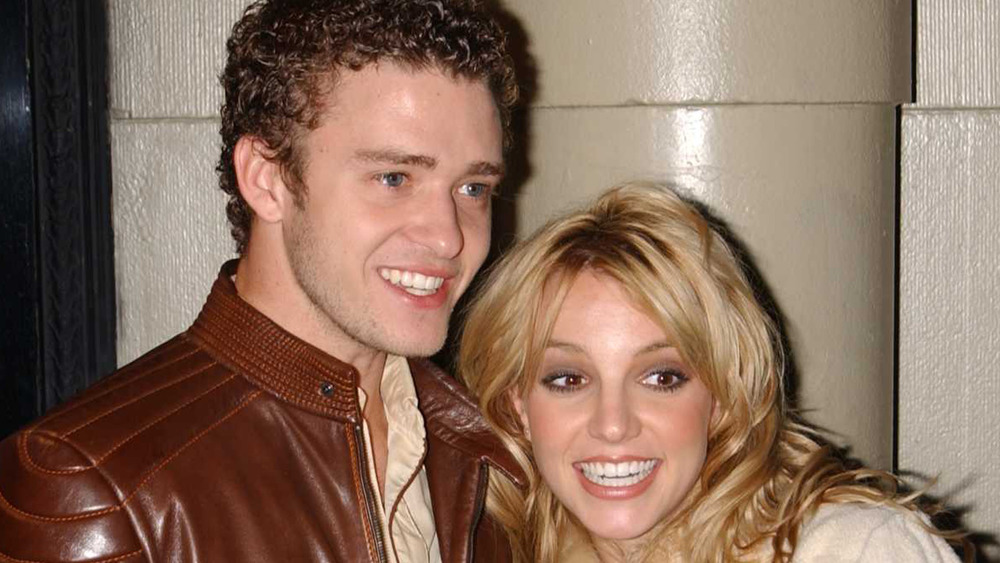 Arnaldo Magnani/Getty Images
Britney Spears' fans aren't exactly happy with the pop star's ex and former *NSYNC member, Justin Timberlake. Why? The release of The New York Times Presents' investigative documentary, Framing Britney Spears, on Feb. 5, 2021, has everything to do with it. The documentary explores the groundbreaking and at times tragic career of Spears, who skyrocketed to fame when she was just a teenager. Since then, she has endured her fair share of public scrutiny, as well as mental health battles and an ongoing conservatorship under her father (via Harper's Bazaar). Her legal situation has sparked the #FreeBritney movement, led by those who believe Spears is being exploited by her family and is desperate to be free.
Though the documentary mainly focuses on Spears' legal battles, it also rehashes her past relationship with Timberlake and all the drama that ensued. As a result, viewers seem to be equally outraged by the way Timberlake handled their breakup and have taken to criticizing his actions. Now, we've learned how Spears herself reportedly feels about the situation.
Britney Spears 'does not hold a grudge' against Justin Timberlake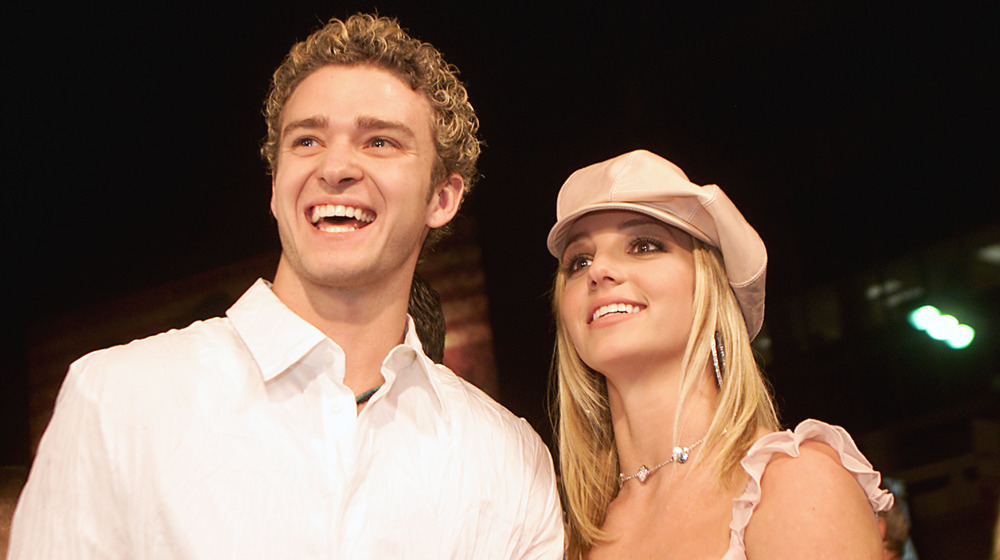 Kevin Winter/Getty Images
Framing Britney Spears brings to light the many ways the pop star has been mistreated over the years, including in her romantic affairs. Throughout her relationship with Timberlake, Britney Spears maintained that she was a virgin — but after their breakup in 2002, the *NSYNC singer claimed otherwise in interviews. He also famously released the solo track, "Cry Me a River," alongside a music video which depicted a Spears lookalike who was unfaithful to him.
This caused the public to turn on Spears, by essentially faulting her for the downfall of their relationship. "The way that people treated her, to be very high school about it," The New York Times critic Wesley Morris explains in the documentary (via Glamour), "was like she was the school slut and he was the quarterback." Fans have been ruthless on social media, with one even demanding that Timberlake issue "a public apology, and acknowledgment of the harm he's done."
However, a source cited by Us Weekly has claimed that Spears doesn't condone the backlash that Timberlake is facing. "Britney has been on the receiving end of so much hate through the years, particularly on social media," the insider explained. "She would never want her fans to release the hounds on Justin. Hate isn't going to solve anything, regardless of what happened in the past." The source added: "Britney does not hold a grudge against Justin over anything he's said or done."