This Iconic Rock Star Is Appearing In His First-Ever Commercial On Super Bowl Sunday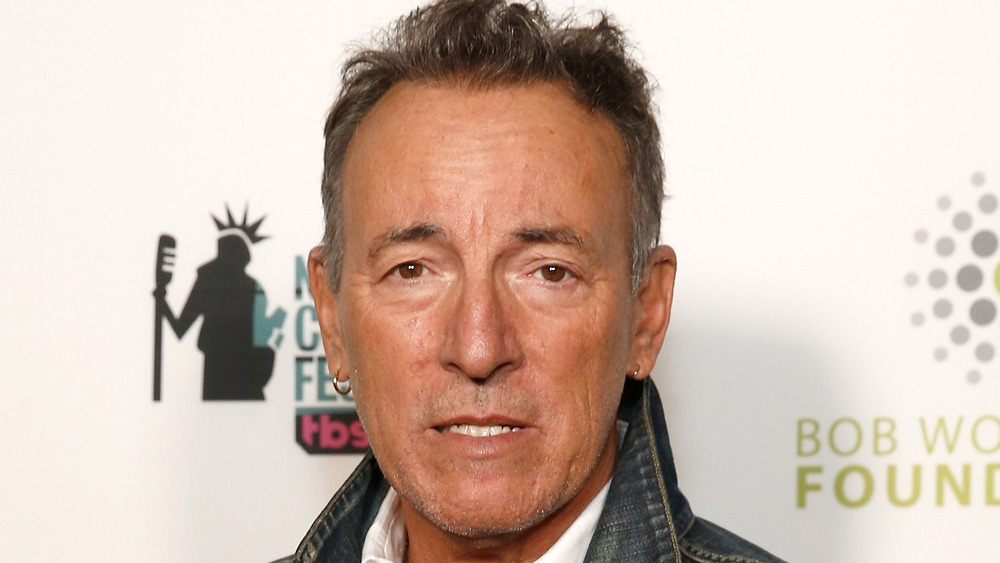 Brian Ach/Getty Images
Proving that he's still The Boss, Bruce Springsteen is bringing hope and heart to Super Bowl LV with a new ad for Jeep. The just-released commercial is notable for a number of reasons. First, People reports that the iconic rocker has never appeared in a Super Bowl ad at all, amazing as that may seem — especially since he helmed the halftime show in 2009. Second, fans may be surprised to see that there's no singing involved. 
Instead, Springsteen presents a two-minute narration called "The Middle," as we see him drive through the quiet snow-covered roads of Kansas, Colorado, and Nebraska. The theme of the spot is the need for Americans to meet in "the middle" of the extremes that have come to divide the country: "Between red and blue. Between servant and citizen. Between our freedom and our fear." 
Looking more like a midwestern rancher than the Jersey boy he is, Springsteen wears a cowboy Stetson and boots to drive the vintage Jeep. Scooping up a handful of earth near a tiny cemetery, he says, "We just have to remember that the very soil we stand on is common ground." And as he lights a candle at Kansas's tiny U.S. Center Chapel, Springsteen's voice-over declares, "Our light has always found its way through the darkness."
Bruce Springsteen calls for America to come together in his Super Bowl ad
Although the Jeep name and logo don't appear until the end of Bruce Springsteen's Super Bowl commercial spot, the images of all-American landscapes and the rocker's quiet, confident voice link the message of hope and unity to the popular vehicle brand. It's an angle that Jeep has successfully used before, notably in their 2012 Super Bowl ad featuring Clint Eastwood, who announced, "It's halftime in America." 
The company's chief marketing officer, Olivier Francois, told CNBC ahead of the big game, "This is our style. This is our language. This is our approach to Super Bowl." Springsteen's manager added that Jeep had been trying for a decade to find a project for the rocker: "Our goal was to do something surprising, relevant, immediate and artful. I believe that's just what Bruce has done with 'The Middle.'"
Of course, this commercial marks Springsteen's second major project of 2021 — and the year has only just begun. Fans were thrilled by his performance in the Celebrating America televised concert on the night of Joe Biden's presidential inauguration in January, when he played an acoustic version of his hit, "The Land of Hopes and Dreams."