Fans Are Comparing The Weeknd To This Musician After His Halftime Show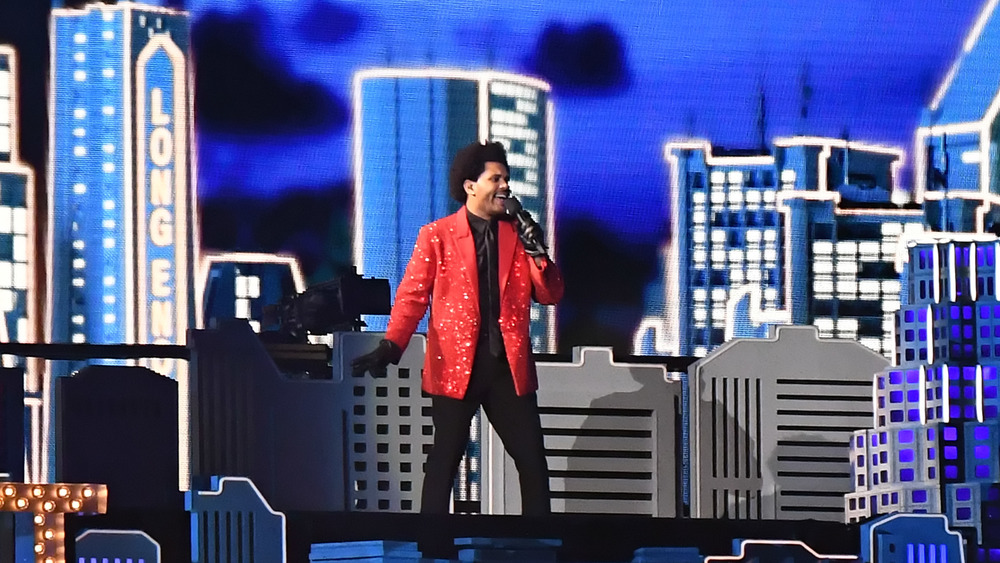 Kevin Mazur/Getty Images
Maybe it's the colorful suits and flashing lights or maybe it's something else, but people watching the Super Bowl cannot stop comparing The Weeknd to one other former Super Bowl halftime show. Apparently, The Weeknd's performance is giving people major Bruno Mars vibes, though they were overall underwhelmed by tonight's performance.
Those who wanted the halftime show and had many definite opinions quickly turned to Twitter. Some people are completely rooting for the women of Super Bowl yesteryear and altogether rejecting most of the performances by male artists with a few notable exceptions. Of course, Bruno Mars is one of those exceptions, along with Prince. One person tweeted, "Before bed tonight, I'm going to cleanse my palette by rewatching the Prince, Lady Gaga, Coldplay/Beyonce/Bruno Mars, and JLo/Shakira's halftime shows." Needless to say, The Weeknd left a lot of halftime show viewers wanting more from the overall performance. From the outfit to the energy, fans' high hopes weren't met.
Here's what they're saying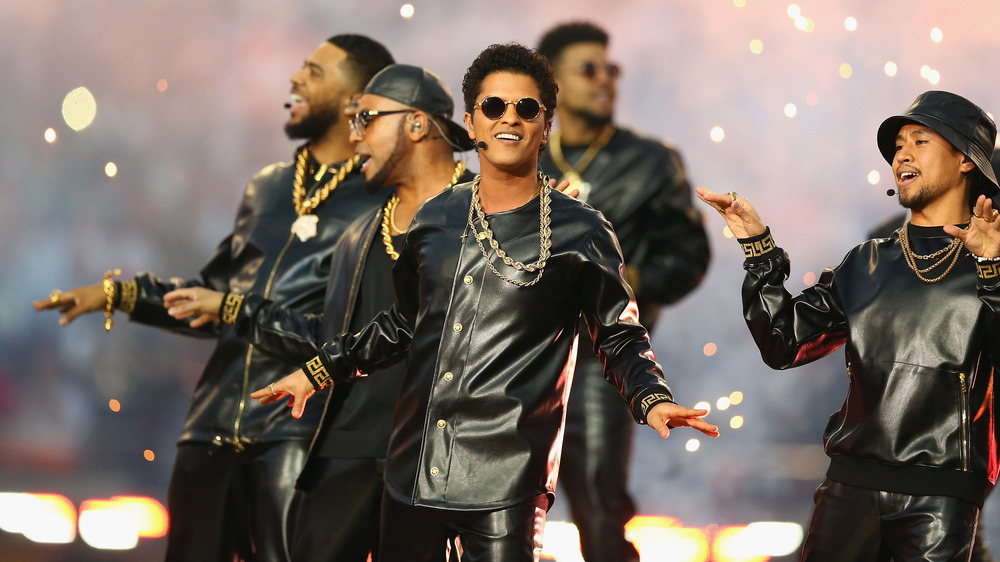 Ronald Martinez/Getty Images
One Twitter user downright wrote, "that was... underwhelming. lemme go watch beyoncé and bruno mars halftime show performance again." Another said, "I'd take Bruno Mars over The Weeknd for a halftime show any day!" But one of the harshest reviews and comparisons made between the two was when someone tweeted, "My wife: The Weeknd is the great value brand Bruno Mars." Someone else wrote, "nothing will ever top Bruno Mars, but I enjoyed the weeknds halftime show." Clearly, this year's halftime show was as big of a let down as the game itself.
Many people on Twitter seemed to think The Weeknd looked rather lonely up on the stage despite having many backup singers. There were quite a number of Twitter users who expected Bruno Mars to join The Weeknd on stage at some point during the set. At the end of the show, it seemed there was little The Weeknd could have done to win over people pining for a Bruno Mars performance. One person wrote, "Sometimes I forget how much I ADORE LOVE AND RESPECT Bruno Mars. This show was it." As another tweet suggested it may have been the lack of "spunk" that dazzled the audience. Regardless, people won't likely be adding this year to their list of favorite halftime shows.