Here's How Much My Lottery Dream Home's Biggest Winner Pocketed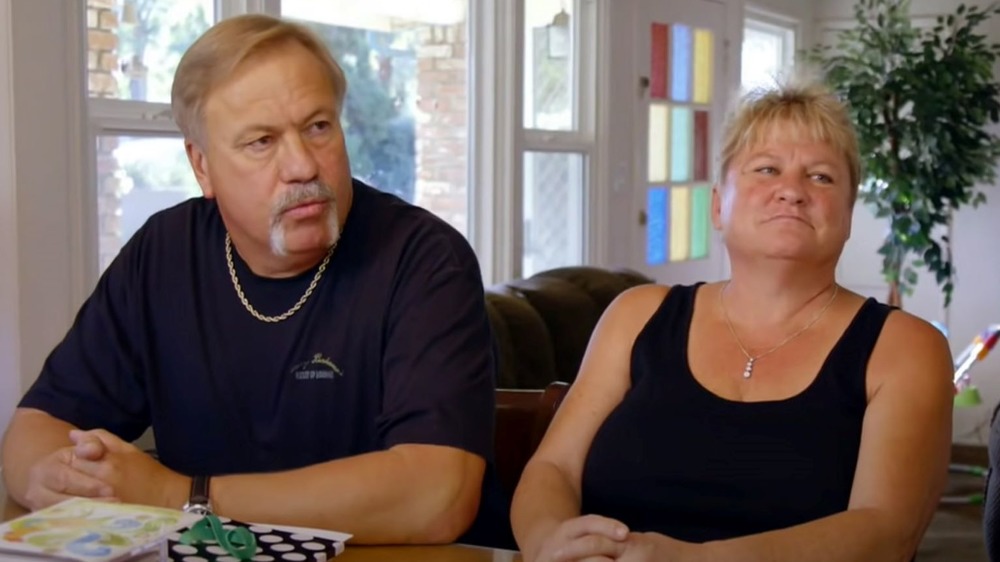 YouTube
If you've watched My Lottery Dream Home, you know that the guests who appear on the show have beaucoup bucks to spend on a new house. But while most of the people have hit around one million dollars or more, there are some who have hit the lottery jackpot — literally. So if you were wondering how much money My Lottery Dream Home's biggest winner hit, be ready to swoon.
Rick and Lorie Knudsen were the HGTV hit show's first guests, and to say that they kicked off the show's debut is an absolute understatement. The Knudsens had won $180 million in the California Mega Millions lotto back in 2014 (via Business Insider). When Knudsen, 60, won the lotto, he apparently told his boss: 'Hey brother, I'm outta here" (via Wall Street Journal). He left his job as a manager of a roofing products company and, together with his wife (and a little help from David Bromstad, the host of My Lottery Dream Home), he purchased the Eagle Crest Estate. The price tag: $5.5 million. The property sits on 16,000 square feet, and is on 845 square acres (via Eagle Crest Mountain).
Inside the massive property are five bedrooms, a three-story elevator, a 17-seat movie theater (complete with concession stand!), a gym, wine cellar, and a 4,100-square-foot, six-bay garage with carport.
But here's why Lorie and Rick Knudsen decided to sell their mountain mansion estate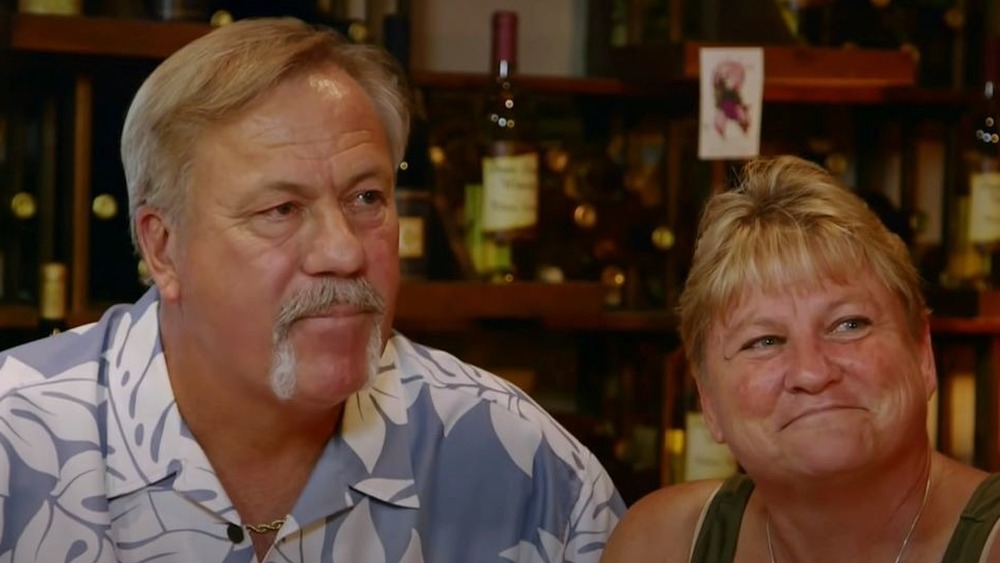 YouTube
But it didn't end there. According to Play USA Lotteries, it had always been a dream of Rick's to have a property on a peak on Yucaipa Ridge in Southern California. Not just any ol' property, though — he wanted a mega mansion. And that's just what he got when he and Lorie purchased a neighboring buffalo ranch farm consisting of 155 acres.
The price tag for it all: $11.5 million.
With so many amazing amenities (and oh, the view!), you would think that Rick and Lorie would never, ever want to leave their own piece of paradise perched high atop the hills in Southern California. The Knudsens even bought homes for each of their children the following year (via Mansion Global). But in 2018, Rick put their beloved property up for sale. The reason: His son Ricky, 38, has Tetralogy of Fallot, a congenital heart defect (via People), and Ricky's cardiologist recommended moving to a lower elevation. "He feels it is time to move to a single story home probably no higher than 4,000 feet," Rick told People. "The difference of 2,000 feet will make a big difference in pressure and it should be an improvement for him."
While Rick Knudsen is sad to leave his palatial mountain estate, he's grateful for the time he spent there. "I still have to pinch myself to believe that it really happened," he told People. "Dreams really do come true."