Alaskan Bush People's Billy Brown's Net Worth At The Time Of His Death May Surprise You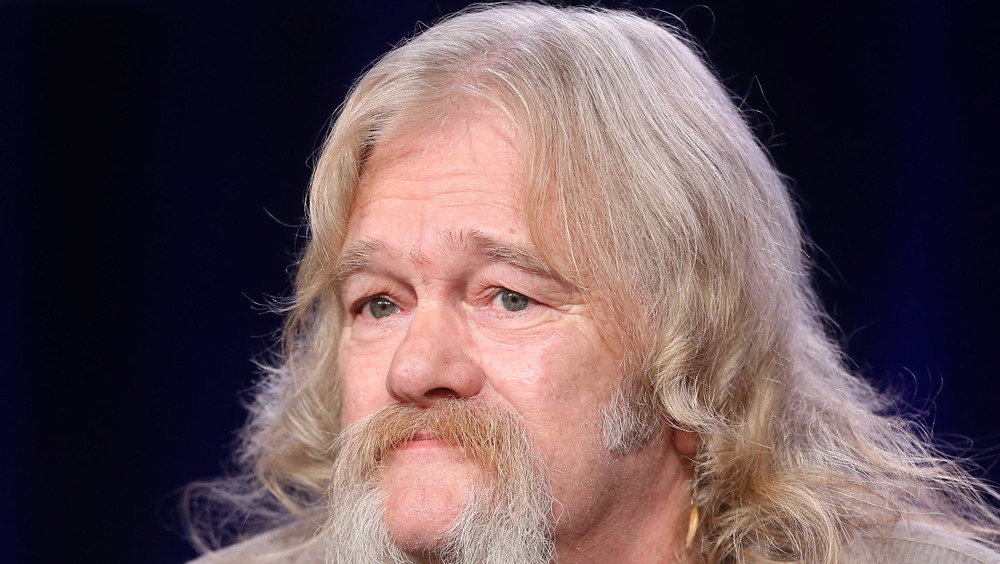 Frederick M. Brown/Getty Images
The Brown family of the reality show Alaskan Bush People may live a simple life, but the attention their old-fashioned lifestyle has brought them has garnered them a lot of money over the years. At the time of his death, family patriarch Billy Brown is thought to have been worth millions.
Brown's death was announced on February 8. "We are devastated to hear of Billy Brown's sudden passing," tweeted the show's official account. "He has been part of the @Discovery family for years – a trailblazer, a lovely man, and most definitely one of a kind. Our heart is with his family and those that knew him as they deal with this devastating loss."
Bush and his family famously lived in the wilderness and off the grid. "They've developed their own dialect, refer to themselves as a 'wolf pack,' and sleep together in a one-room cabin," reads the show's "about" section on the Discovery website. "They're unlike any other family in America."
Alaskan Bush People's Billy Brown was a millionaire
So just how much was Brown worth? According to The Sun, the family's total net worth was reported to be in the ballpark of $60 million as of last year. The outlet also reported that Brown owned a considerable amount of land, forking over $1.6 million in 2018 for over 400 acres in Washington.
Brown reportedly made half a million per episode, a staggering sum that has led people to question whether Alaskan Bush People is fake. In 2016, neighbors told Radar Online that the Brown family only lived in the wilderness while the show was filming, and spent the rest of their time living more comfortably in a hotel.
The family has always been adamant that their rugged lifestyle is real, though. "What can you say to people like that?" Brown told Radar Online in response to critics in 2015. "We call them 'bobs in the basement.' That's just what we call the people who sit behind the computers and don't have a life."