7 Little Johnstons' Amber Reveals How She Lost 44 Pounds - Exclusive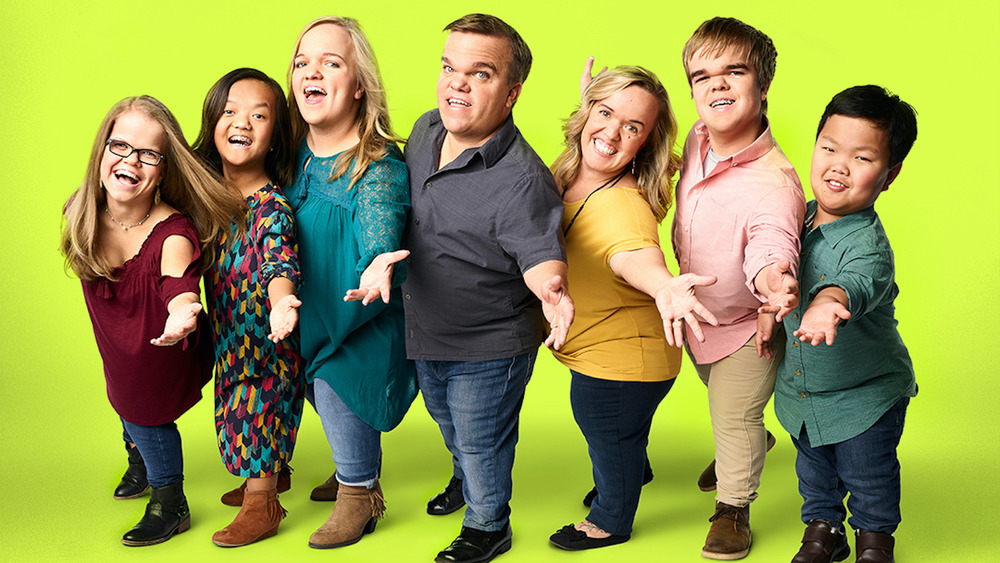 TLC
TLC's 7 Little Johnstons documents the day-to-day adventures of the Johnstons, a typical American family in every way other than each of them is a little person. Those who follow family matriarch Amber Johnston on Instagram may have noticed she occasionally posts about her recent success at losing weight. 
Back in September, in fact, she shared a post featuring before-and-after photos of herself, along with a candid explanation in hopes that her own weight-loss journey would "inspire or give encouragement" to anyone else in a similar situation. As Johnston wrote, she never really had trouble with her weight until a few years back when she underwent back surgery, which required her to take steroids. Then, she said, "weight began to pack on."
Struggling to keep up with the rest of her family during a hike turned out to be "literally my breaking point," and she decided to take charge. "I came home and knew I had to change my lifestyle. And I did!!" she wrote. At that point, she had lost 25 pounds. In the months since, she shed another 19, for a weight loss of 44 pounds and counting. In an exclusive interview with The List, Johnston reveals how she did it.
Amber Johnston says it's all about discipline
"Well, it's really no secret," Johnston explained. "I'm in the Optavia plan, but also just a lot of discipline and training myself because I should have never let myself get as big as I did."
The Optavia plan, notes its website, provides participants with coaches to offer constant encouragement, based on a program that incorporates healthy habits into one's everyday life, in addition to special food "fuelings" purchased from the company. The plan also recommends daily moderate-intensity exercise. 
The plan has proven to be successful for Johnston, who admitted that it's helped her to adjust her lifestyle and cause the pounds to drop away. As she explained, "Due to back injury and then surgery, it became easy and a way of life. So, yeah, I had to change that and fix that, and I'm so thankful that I did, because I literally feel 20 years younger physically. But my goal is probably about another five or six more pounds and then [I'll] be good to go. [I'll] be back down to high school weight, which will be amazing."
Season 6 of 7 Little Johnstons airs Tuesdays at 8 p.m. ET/PT on TLC. Catch the mid-season finale on February 16.