What Harry And Meghan's Life Would Be Like If They Were Still Senior Royals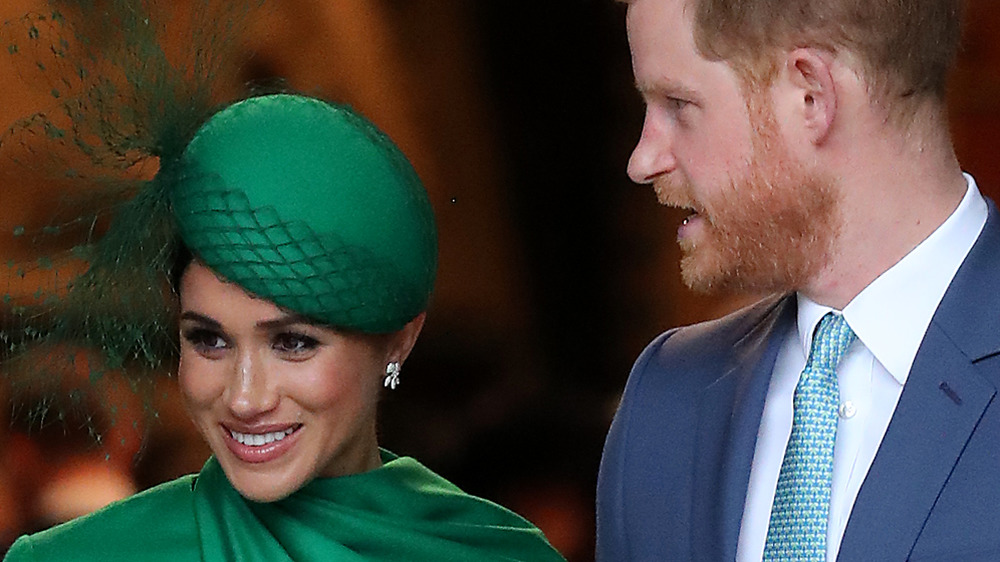 Chris Jackson/Getty Images
The world has had time to adjust to the major royal family shakeup of Prince Harry and Meghan Markle stepping down as senior royals in favor of living a more private life in America, but we still can't help but wonder what would have happened if they hadn't so dramatically exited royal life. Would they be living in the U.K. right now, setting up playdates with baby Archie and his cousins? Or would they still have followed a more unconventional royal route?
According to royal biographer Robert Lacey, Queen Elizabeth did have a plan for her grandson and his wife that involved leaving the country — but not for America. The monarch was aware that the couple were unhappy and feeling the strain of royal life and reportedly wanted to lighten their burden.
"The big idea was to get Harry and Meghan out of the country for a decent spell," Lacey wrote in his new book Battle Of Brothers: William, Harry And The Inside Story Of A Family In Tumult (via the Daily Mail). "It would give everyone a breather."
Meghan and Harry could have moved to South Africa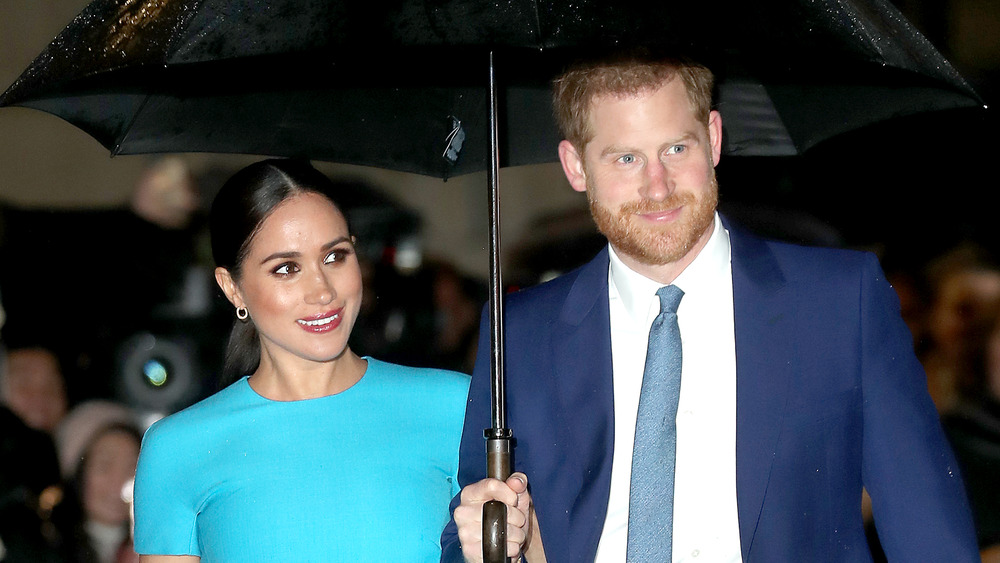 Chris Jackson/Getty Images
The plan was to send the couple to South Africa with "some role in [Queen Elizabeth's] beloved British Commonwealth of Nations," an idea that the Duke and Duchess of Sussex were reportedly intrigued by but eventually decided against.
Meghan and Harry have never publicly addressed this plan, but it seems likely that their decision to move to America rather than South Africa may have been due to their son. In South Africa, Meghan and Harry would still have been representatives of the royal family, and baby Archie would have grown up in the spotlight they've seemed so determined to shield him from.
Their commitment to giving Archie a normal childhood has been evident since he was born when Meghan and Harry opted not to have him styled as a prince. "I think they have done this with the intention that they want Archie to live a normal life," royal historian Kate Williams told Vanity Fair in 2019. "The chances are one day, Archie will have a career and a job."