America's Got Talent Winner Darci Lynne Farmer Looks Completely Different Now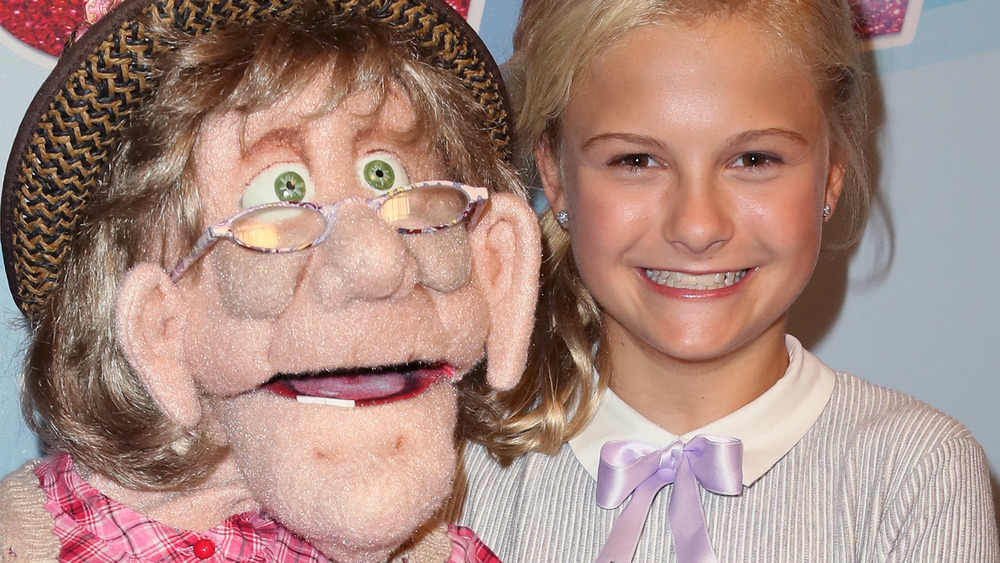 David Livingston/Getty Images
It seems like just yesterday when 12-year-old Darci Lynne Farmer was named winner of the 12th season of America's Got Talent. However, judging by Farmer's latest photos on social media, she's grown up a lot since capturing the hearts of fans around the country with her musical ventriloquist act (pictured).
Farmer, now 16, has been busy since her America's Got Talent win with two nationwide tours, including Darci Lynne and Friends Live and Darci Lynne and Friends: Fresh out of the Box, and a near-win on the NBC series' spinoff, AGT: The Champions, where she finished as a runner-up. Outside of all of that, she appears to be an average teenager on Instagram.
In addition to taking part in the latest Tik Tok challenges, the young star frequently shares photos with her friends, including former America's Got Talent co-contestant Preacher Lawson, and goofs off with food. In one December 2020 post, Farmer posed with a Chipotle container on her head as she sat in the car and labeled her love for the food chain as an "obsession."
Although Darci may appear to be the average teen, she's nearly unrecognizable from her days on America's Got Talent. 
Darci Lynne Farmer hasn't had a 'Miley Cyrus phase' (yet)
In one particularly unexpected photo shared on Instagram in October 2020, at least for those who remember Farmer as a young girl, the famed performer was seen celebrating her 16th birthday with a new Audi SUV. Stylish vans aren't the only things the teen is driving these days. In July 2020, she uploaded a series of photos and videos of herself driving a jet ski to the platform.
Although Farmer clearly loves to have good times with her friends, she also considers herself grounded and out of trouble, which she credits to her family.
In fact, during a September 2019 interview with The Atlanta Journal-Constitution, Farmer said jokingly, "I haven't had my Miley Cyrus phase;" as we all know, child stars tend to have less-than-stellar reputations. "My family is my rock," she added. "They are very supportive. They've guided me. I don't know where I'd be without them."
Farmer hasn't only grown in appearance, she's also matured her musical skills as well. "I've definitely improved," she reflected. "My voice has grown. I think I've definitely stepped up my game a little bit."