Why Fans Think Season 2 Of Bridgerton Has Started Filming
Now that season 2 of Bridgerton has officially been announced, fans can count down the days until Daphne and the Duke of Hastings grace our screens once more. The biggest question is just how many days will pass until that happy premiere.
Until Lady Whistledown (okay fine, Netflix) discloses that information, all we can do is speculate. Some people are convinced that filming is already underway, or will be soon, thanks to Phoebe Dynevor's hair. Dynevor is a natural blonde, although her Bridgerton character, Daphne, has red locks. According to E! News, Dynevor was recently spotted with red strands, leading people to believe that she dyed her hair because she's headed back to the set of Bridgerton.
While we don't have an official release date for season 2 yet, we do know that it won't focus on Phoebe. Instead, the main storyline will be centered on her older brother, Anthony. "Anthony is going to have a love interest next season and... it's going to be as sweeping and as beautiful as viewers have come to expect from the show," said producer Chris Van Dusen on Today.
Phoebe Dynevor is excited for season 2 of Bridgerton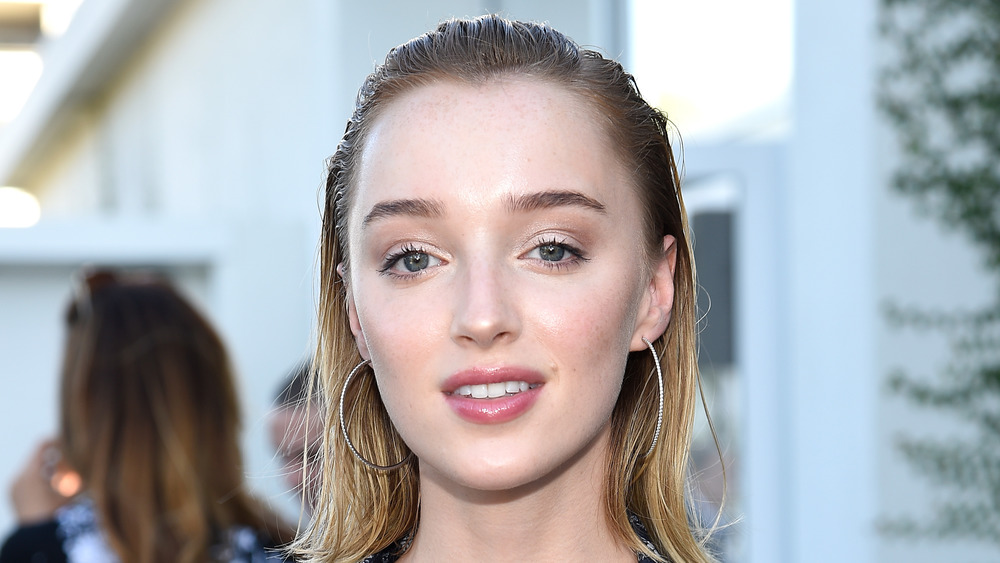 Kevork Djansezian/bafta La/Getty Images
Van Dusen said he expects Daphne to be featured for the rest of the series, even though her love story won't be the main one going forward. Dynevor has expressed excitement at passing that mantle on and even has an idea of how she'd like her character to develop in season 2. "I want to see Daphne get involved in Anthony's love life a bit, as he sort of meddled with hers quite a lot," she told Elle. "I think that will be fun.
Van Dusen said filming is expected to begin in the spring so Dynevor's red hair may have just been a style change, but whatever the reason for her new hairdo, we know she's looking forward to revisiting Daphne. "I'm feeling really excited to go back," she told Glamour last month. "After lockdown and not really working much, it feels like a bit of a dream to look back at filming season one. It was a wonderful experience, so to know that's on the horizon is the best news ever."