How To Get Through Valentine's Day While Single During COVID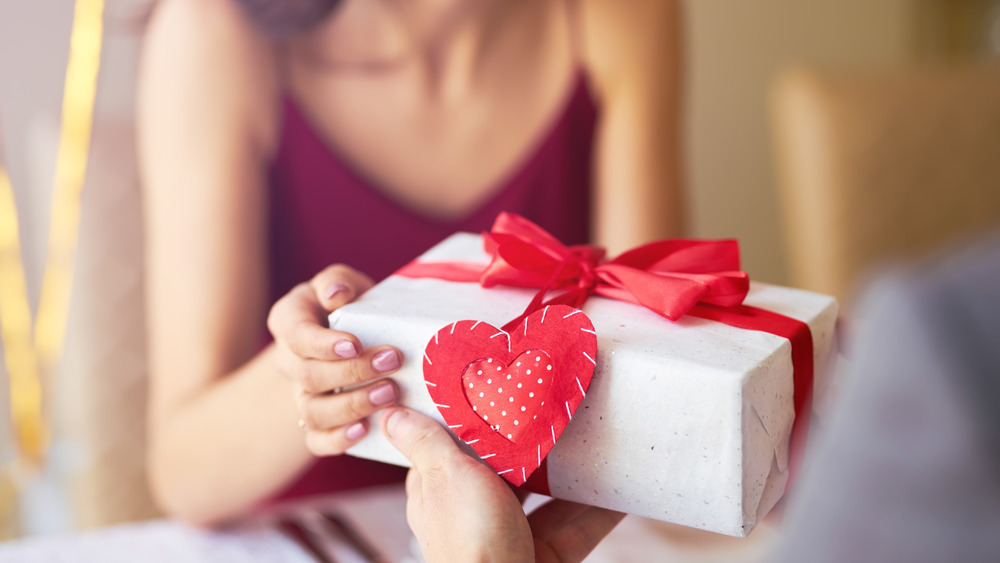 Shutterstock
As if Valentine's Day couldn't get any more complicated, this year, people who are single have to navigate the difficult emotions that arise during a pandemic. While years past have provided opportunities to meet someone and get out of the house, 2021 is certainly an anomaly. The List spoke with Dr. Elizabeth Easton, Regional Clinical Director with Pathlight Mood and Anxiety Center, about ways that you can keep your spirits up during this holiday. 
"It's common for people who are single to feel a myriad of difficult emotions connected to Valentine's Day, from loneliness and grieving to fear and hopelessness. It's natural to compare their lives and relationships to others, whether it be characters in movies or real people on their social media feeds," Dr. Easton explains. "We can find ourselves obsessively searching for what other have in their lives and then hyper-focused on what is missing in our own."
Plus, with the pandemic limiting our social interactions, this V-day may come rather unwelcome. She notes, "Many singles who usually try to combat the loneliness of this holiday by getting together with friends may be constrained by social distancing and find it less appealing due to 'Zoom fatigue.'"
But, February 14th doesn't have to be a drag — all it takes is some creativity and willingness to create a love-filled space for yourself. "Writing down all of the things you love doing, names of important people in your life, and positive memories and experiences you have enjoyed can be a very helpful exercise," Easton suggests. "Put these down on paper and really sit with each one of them. By acknowledging the meaningful activities, people, and memories in your life, you create a sense of gratitude and connection to the things that are truly important to you."
Asking for support is key this Valentine's Day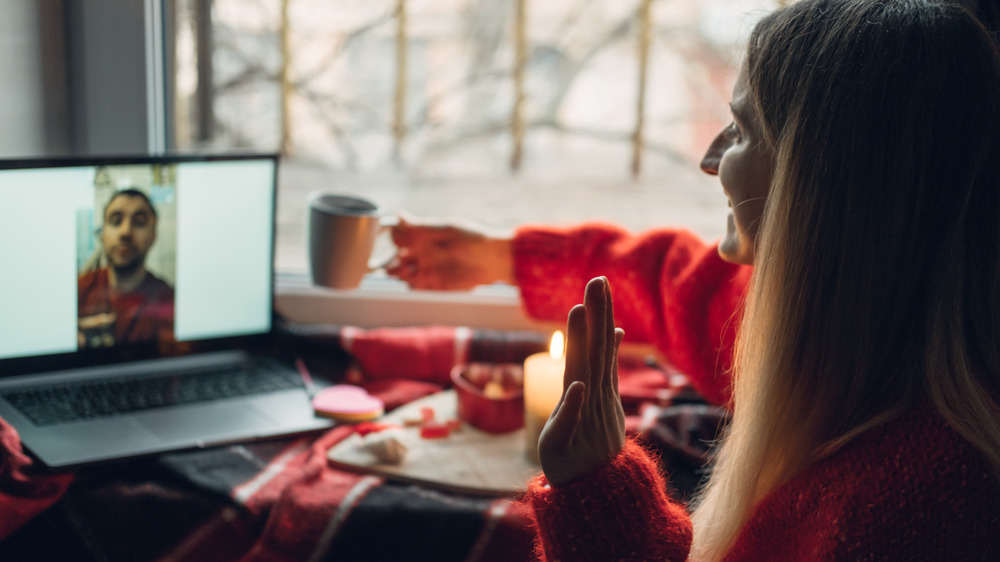 Shutterstock
Beyond creating a comfortable atmosphere and doing the things that you love, it's still important to connect with your loved ones on February 14th as well. Ensuring that you feel seen, heard and appreciated, having your friends and family with you can make a big difference in the way that you feel. "Reach out to others for support. One of the best forms of self-care is realizing when you need connection. Call an old friend and catch up," says Dr. Easton. "Send valentines to family and friends. Plan a Valentine's Day-themed Zoom session with a group of friends."
If you can meet with your loved ones in person, carve out some time to do so. "Have a friend over for dinner or a movie," she recommends. For another feel-good option, "Volunteer! It releases endorphins and benefits both you and the organization you're volunteering for. Go walk a dog at a shelter or serve some food at a pantry."
Dr. Easton also suggests taking a break from social media that day to avoid comparing and feeling overwhelmed by lovey-dovey posts. Plus, relaxation techniques can make a huge difference in how you feel. "Consider brief pauses throughout the day for breathing exercises, body scans or other relaxation activities or for simply checking in with yourself to see how you're feeling and what you need at that moment."
Reimagine your Valentine's Day as a full day of self-care and connection this year and for years to come.