The Surprising Way Drew Barrymore Landed Her Latest Gig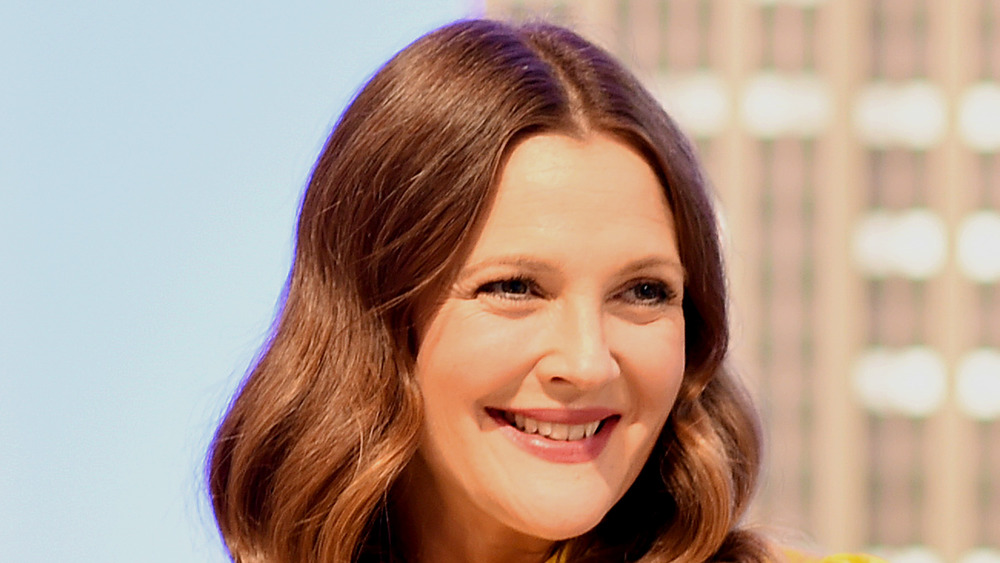 Dimitrios Kambouris/Getty Images
Garnier has just announced that Drew Barrymore is not only the new brand ambassador for their Whole Blends Sulfate-Free Remedy Collection, but she's also been named the creative director of the new campaign for the affordable shampoo and conditioner line. And the best part, she got the gig in the most Drew Barrymore way possible.
Hollywood's favorite flower child was lamenting to People over the fact that "shampoo and conditioner is so expensive." Like most women, she revealed to the outlet, "I use a lot of product when I wash my hair, so I go through it very fast. Also, my daughters (Olive Kopelman, 8, and Frankie Kopelman, 6) get in my shower and they use it too."
It was for that very reason that Barrymore hit the King Kullen grocery store last summer and bought the brand's Whole Blends Legendary Olive Shampoo and Conditioner. After testing it out, she took to Instagram during her popular #BeautyJunkieWeek series to share with followers how much she loved the brand's sustainable line. Captioning a photo holding up the shampoo and conditioner set, Barrymore shared, "HOLY COW THIS IS THE BEST SHAMPOO I am obsessed. I got this because my daughters name is Olive. And it turns out that I am in love. And at around 5 ish dollars a bottle, well, I love that tooooooooo!!!! It's also basically sold everywhere, so it's easy to get."
The brand quickly took notice of the unsolicited plug, and wisely offered her the gig.
Barrymore helped create, design, and write the commercial
As founder of the popular drugstore Flower Beauty line, Barrymore is well-versed on the ins and outs of the beauty industry, and she has very specific requirements for the brands she uses and endorses. As People reported, her favorite products must deliver on results, be made with sustainably sourced, clean ingredients, and offer users an affordable price point. It's a high standard, but according to Barrymore, Garnier delivers.
As reported on by In Style, the Never Been Kissed star revealed in an official statement about her new role as creative director and brand ambassador, "The products are amazing and good for your hair, but what's even better is that the brand is doing so many good things to give back and help make the planet greener, they have a total end-to-end approach to sustainability, Greener Beauty, and work with NGOs such as the Bee Conservancy, protecting 10 million bees, and that's really important to me." 
That passion for the environment combined with her dedication to making good-for-you products available at all price points is what drove Barrymore to take a more active role in the line's marketing."I really like having a seat at that table," she explained to People. Revealing that being involved in the entire process from concept to script is, "more empowering...because you're not just showing up and smiling."